Somerset investigation finds no evidence of verbal abuse during Surrey visit
Somerset and Surrey have worked together in the days since the match to establish more details relating to Tom Curran's Twitter comments, and interviews have been conducted internally with security and stewarding staff on duty at the County Ground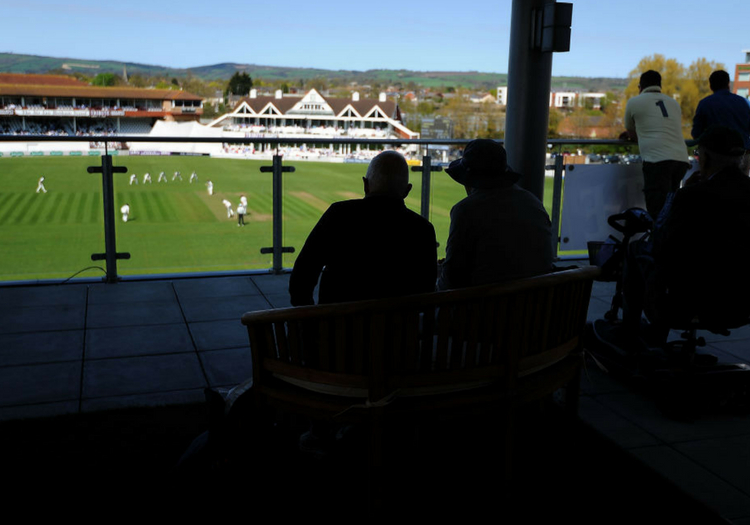 Somerset have investigated suggestions of verbal abuse at Taunton
Somerset say a "thorough" investigation has not thrown up any evidence of "homophobic, racist or abusive language" from the stands during the recent visit of Surrey in the T20 Blast.
Following the game last Friday, Surrey allrounder Tom Curran called the Taunton crowd "peasants" and "comfortably the worst" he has experienced in a now-deleted tweet, which also questioned the example some fans were setting to children in the audience.
Somerset and Surrey have worked together in the days since the match to establish more details relating to Curran's comments, and interviews have been conducted internally with security and stewarding staff on duty at the County Ground.
No formal complaint was submitted by either Curran or his club, though Somerset chief executive Andrew Cornish received "some feedback from a couple of members in the stands who say some things we said".
Cornish told The Cricketer: "I have been reviewing the details from our security guys and all the interviews they've had, and there was no clear evidence that anything was said of a homophobic, racist or abusive nature.
"I'm not saying that something wasn't said but we don't have any evidence that something was said.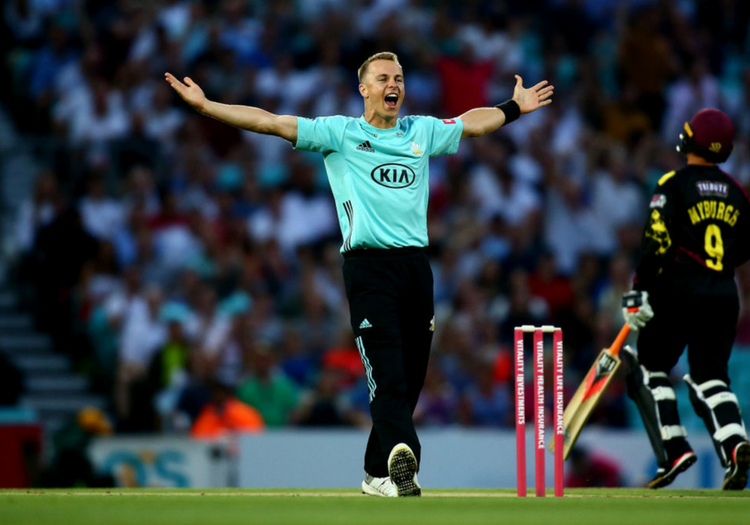 Surrey's Tom Curran tweeted criticism of the Taunton crowd
"The officials who were in place have not witnessed anything of an inappropriate nature, just banter."
Cornish re-iterated the protocols in place at Somerset relating to abusive language, whereby spectators can report incidents in confidence via text, and re-affirmed his county's strict policy with regards to anyone found to have been engaging in verbal abuse.
"We will continue to re-emphasise that banter is fine but there is a very, very clear line that no one must go over," he said.
"We can't regulate against what an individual might or might no do but we do everything within our powers to make sure it doesn't happen.
TOM CURRAN'S DELETED TWEET

Comfortably the worst crowd I've ever experienced today. A complete embarrassment to Somerset CCC and all the players (who played a great game and are very good men). A bunch of peasants setting a terrible example for the many young kids I saw in the crowd today. Such a shame.
"Anything that is deemed as homophobic, racist or exceptionally abusive has no place and we will not tolerate it, and people will be ejected from the ground immediately and never allowed back in.
"It categorically has no place in our ground. It has no place in life, let alone in our ground."
Curran, meanwhile, is not set to be punished for his comments on social media.
Somerset and Surrey are expected to remind their players about the best way to report abusive language.