Root completes coin toss clean sweep... becoming first Test captain to do so in nearly 20 years
By incorrectly calling heads on the first day of the fifth Test against England at the Kia Oval on Friday, Virat Kohli found himself on the wrong end of a clean sweep by his counterpart Joe Root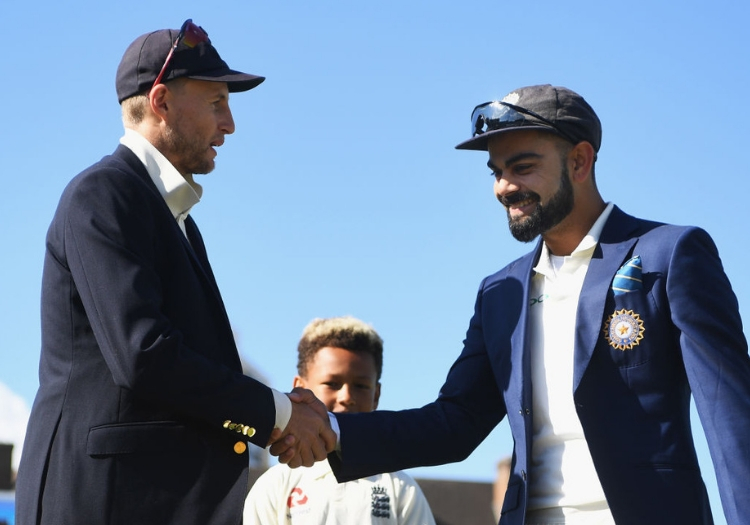 Joe Root and Virat Kohli at the toss
Virat Kohli might have had a sensational series with the bat but the India captain's coin-tossing skills need some work.
By incorrectly calling heads on the first day of the fifth Test against England at the Kia Oval on Friday, Kohli found himself on the wrong end of a clean sweep by his counterpart Joe Root.
Root is the first Test skipper to win all five coin tosses in a five-match series for almost 20 years.
The previous instance came in the 1998-99 Ashes series in Australia, with England on the receiving end - Mark Taylor, the Baggy Green captain, emerged with a 5-0 record over Alec Stewart.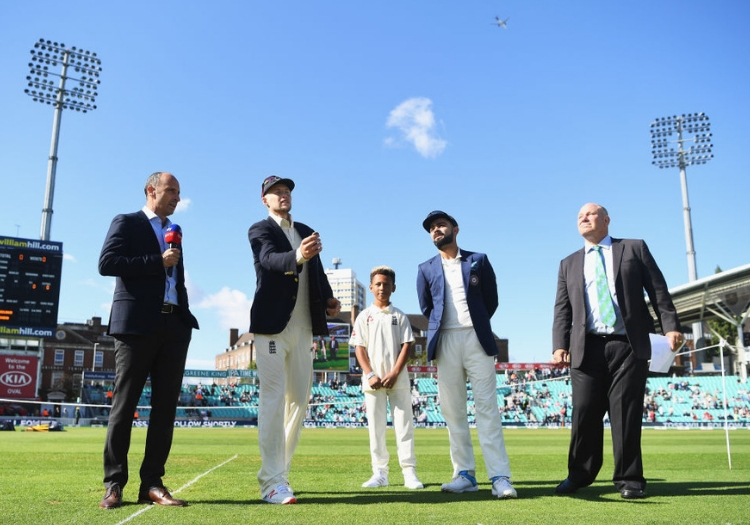 Kohli has lost five in a row to Root this summer
Root is one of just three men to have won every toss in a five-match series - Colin Cowdrey achieved the feat in 1960 against South Africa and Stanley Jackson in 1905.
There was one further example of England being successful in all five tosses, against West Indies in 1959-60, though they were split between Peter May and Cowdrey.
Kohli, meanwhile, is only the third India captain to lose the lot.
Lala Amaranth was coin-washed in 1948-49 and Kapil Dev in 1982-83, both in series against West Indies.
Kohli said: "I think I need a coin with heads on both sides".
*Statistics courtesy of Andrew Samson and Deepu Narayanan