Rashid signs all-format contract with Yorkshire for 2019
Adil Rashid has been told by England selector Ed Smith that he must play in the County Championship should he wish to continue to be considered for the Test side and he has subsequently committed to red-ball cricket in 2019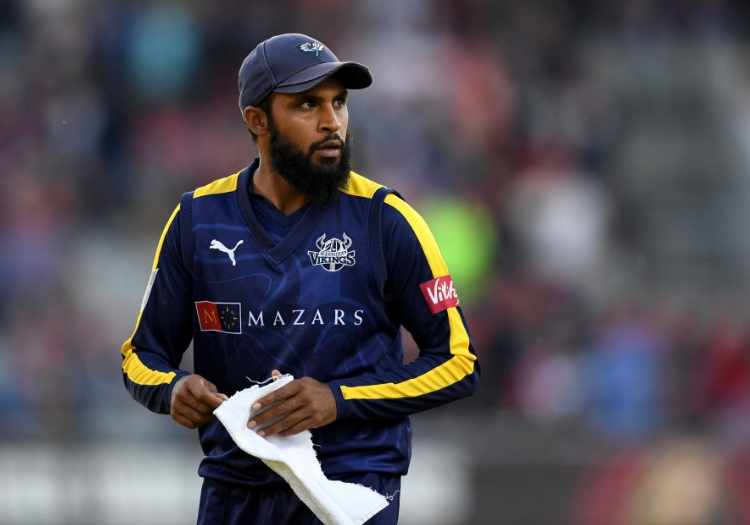 Yorkshire have tied Adil Rashid to a new contract
Adil Rashid will remain at Yorkshire for another season after agreeing a new, all-format contract with the White Rose county.
The legspinner's future had been uncertain for some time, with a number of other clubs monitoring the situation, but Yorkshire have tied the 30-year-old to another year at Headingley.
Rashid has been told by England selector Ed Smith that he must play in the County Championship should he wish to continue to be considered for the Test side and he has subsequently committed to red-ball cricket in 2019.
"There's been a lot of talk and speculation but Adil is a very valuable cricketer for us," said director of cricket Martyn Moxon.
"Now he's in the Test team, how much he'll be available for us next season is unclear. But when he is available we'd be delighted to have him and for him to be part of what would hopefully be a successful summer.
"For now, it will just be for a year because it's still not clear what career path he's going to take. He's back in the Test team and continues to do well, so we'll see where that takes us. Obviously going into 2020 and with the new competition, players are waiting to see how that will affect contracts.
"I think for now it's good to have the one year and see how the winter goes for Adil. We'll probably have another look at it after the World Cup and see where he is, particularly with England and how much he's involved with them. In the short term it's good to know when he's available he'll be playing for us."