Prior: I lost 4.5kg in a single session on tour in Sri Lanka
The former England wicketkeeper, who will be part of the TalkSPORT commentary team in Sri Lanka for England's three-Test tour later this winter, reflected on his own experiences of playing in the country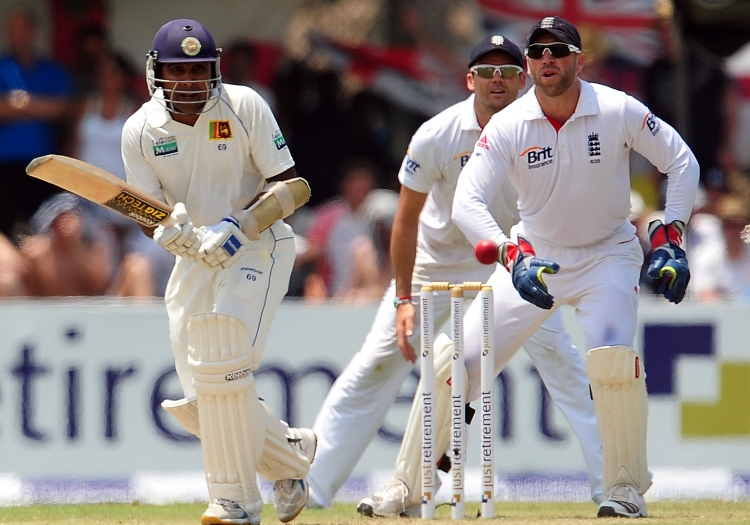 Matt Prior in action for England in Sri Lanka in 2012
Matt Prior has emphasised how much of an impact the Sri Lankan climate can have on cricketers, revealing that he once lost nearly a stone in weight during a single session on tour in the subcontinent.
The former England wicketkeeper, who will be part of the TalkSPORT commentary team in Sri Lanka for England's three-Test tour later this winter, reflected on his own experiences of playing in the country.
Prior played five Tests in Sri Lanka, spread over two tours in 2007 and 2012, and the effect of the weather on his body on one of those occasions still lives with him.
"In one session - it was a morning session so 9.30 to 11.30 - and bearing in mind I was drinking a litre of fluids every 15 minutes, I lost 4.5kg. In a two-hour session," he told TalkSPORT.
"It is draining, quite literally.
"You've got all the mental challenges of Test-match cricket - the intensity, you're playing against some fantastic cricketers, the different wickets, the spinners, everything else - but then you've got this added pressure of the heat, the humidity and how much that does physically drain you."
England face Sri Lanka in Galle, Kandy and Colombo, with the series due to begin on Tuesday, November 6.