O'Brien retires from international and first-class cricket
The 36-year-old leaves the game having made 216 international appearances for his country since 2002. His 6,097 runs make him Ireland's fourth highest run-scorer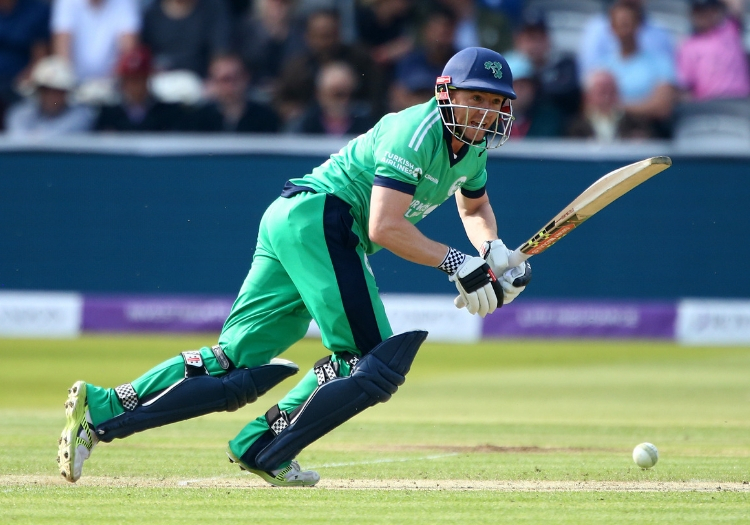 Ireland's Niall O'Brien has today announced that he will retire from international and first-class cricket.
The 36-year-old leaves the game having made 216 international appearances for his country since 2002. His 6,097 runs make him Ireland's fourth highest run-scorer.
In first-class cricket, the wicketkeeper-batsman scored 9,057 runs, took 492 catches, recorded 48 stumpings and even sent down three overs, taking two wickets.
An emotional O'Brien said: "It is with a heavy heart that I am announcing my retirement from international and professional cricket. I have been blessed to have been lucky enough to have represented my country for 16 years with plenty more ups than downs and for this I look back with nothing but smiles and laughter.
"I would like to thank all my coaches and teammates who along the way have helped me become the player I was. I have had too many coaches to mention them all but a special thanks must go to Adrian "Adi" Birrell who took a chance on me in 2002 and who arranged a trial at Kent from where I started my 14-year county career which was an absolute privilege and an honour."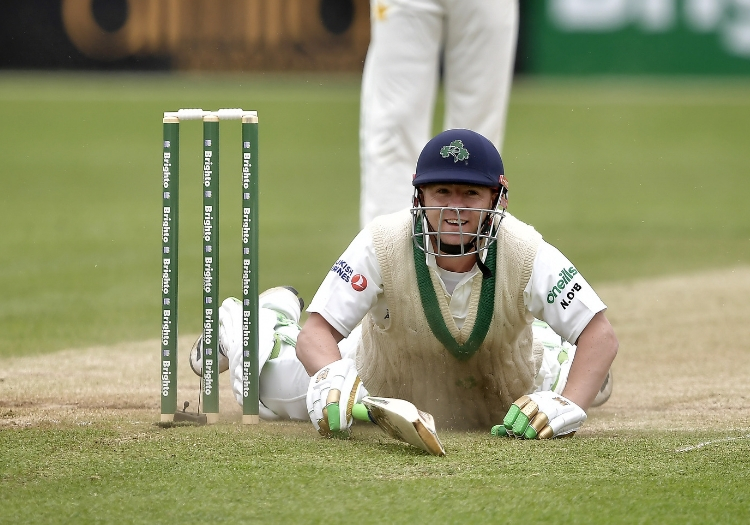 O'Brien played in Ireland men's inaugural Test against Pakistan earlier this year
"I always tried to play with a smile on my face and with an enjoyment that I think all people could see whether watching from the stands, standing with me in the field or coming up against me for the opposition. Hard work was always behind my performance and I will take this same ethos into the next phase of my career where I have been working in the Sports Agency business for the last 2 years alongside my playing commitments and will continue to pursue this avenue."
"I have always had a keen interest in working within the media and I am extremely keen to gain more opportunities moving forward and with Ireland having more exposure on the global stage I am hopeful to be working on plenty of Ireland games in the near future. I will also be looking to put my Level 3 coaching badge to good use and hope to work with some of the next generation moving forward."
"I would like to say a special thank you to Railway Union Cricket Club and all its members for helping me in the early years and especially Brian Donnelly who was an absolute hero to all young players in the club back in the day."
"To all at Cricket Ireland a sincere thank you for allowing me to wear the shamrock for 16 years. There are too many fond memories to mention so I just wish the team and the organisation all the very best for the future and I will be watching keenly from afar. From playing relatively small fixtures at the start of my career to competing and winning world cup matches to being there to play in our first Test match meant I have achieved more than I could have ever dreamt and for this I look back with nothing but fondness."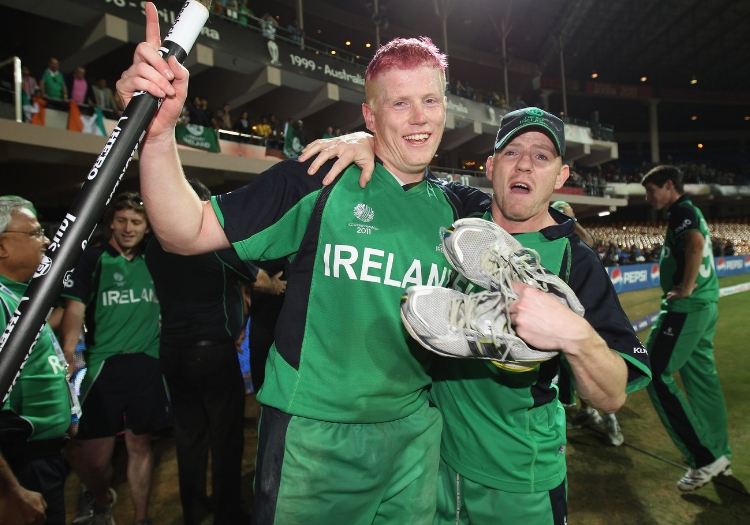 Niall alongside brother Kevin after Ireland's victory over England at the 2011 World Cup
"Finally, and most importantly, thank you to my family for all the guidance and support down the years whether it was driving me to matches, throwing balls to me in the garden or travelling to the Caribbean to watch me play. Without you I would not have amounted to anything on the field so a huge thank you to all the O'Briens."
"Now is a time for myself and my wonderful wife Bex to welcome our new addition into the world and enjoy some family time together."
Ireland head coach, Graham Ford, said:
"I first met Niall in 2005 when I coached Kent and he was a young member of the Kent squad. He immediately struck me as a fine example of what a professional cricketer should be. Since then I have followed his wonderful career with much interest, and over the years he has put in many special performances."
"He can be well proud of what he has achieved on the field but he can be equally proud of how he has operated as a professional cricketer and the manner in which he has played the game. He was an extremely tough competitor and played it very, very hard. At the same time he always showed respect for the game and the opposition."