Nottinghamshire hand Broad testimonial year after more than a decade's service
Stuart Broad's testimonial events will raise money for charities which fund research into and support victims of Motor Neurone Disease, as well as the Trent Bridge Community Trust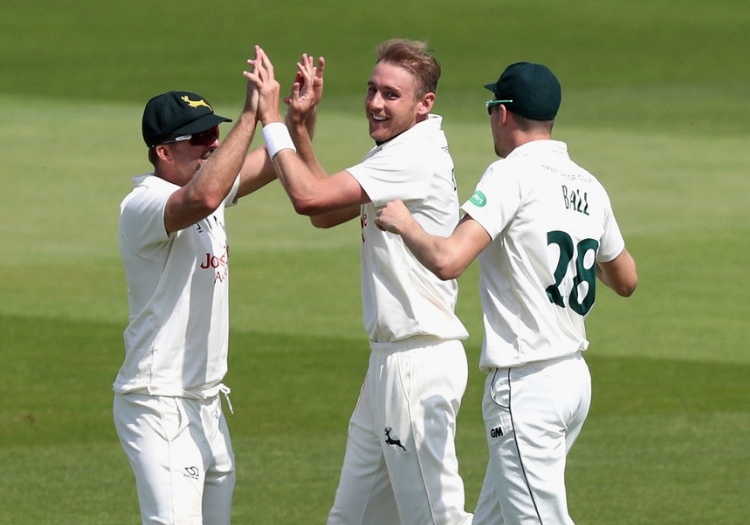 Nottinghamshire have given Stuart Broad a testimonial year
Stuart Broad has been awarded a testimonial year by Nottinghamshire.
The England paceman initially joined the Trent Bridge club from Leicestershire prior to the start of the 2008 campaign and will be rewarded for his service in 2019.
Broad's testimonial events will raise money for charities which fund research into and support victims of Motor Neurone Disease, as well as the Trent Bridge Community Trust.
"I've enjoyed the support of the Nottinghamshire members and the Trent Bridge crowd over the past ten seasons and I hope to welcome a fair few to my testimonial year events," said the bowler.
"I've always enjoyed giving my full commitment when in an England or Nottinghamshire shirt and it's an honour to have been recognised in this manner.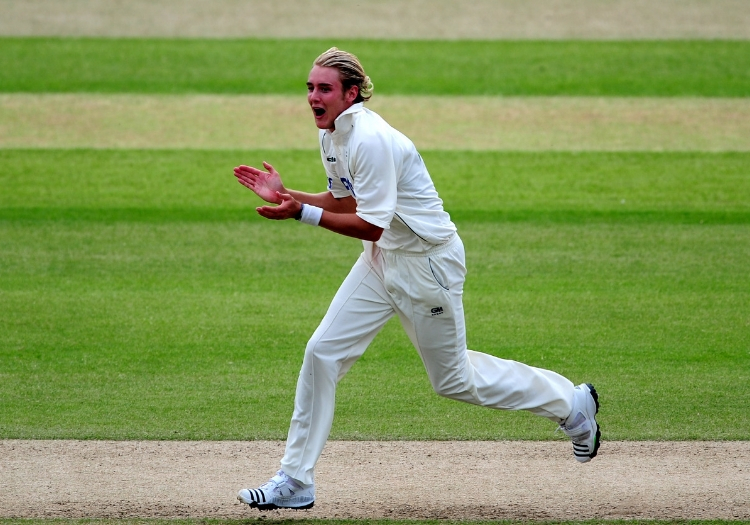 Broad is pictured during his first season with Notts in 2008
"2019 is going to be an exciting year; a home Ashes series, the Cricket World Cup and a strong Nottinghamshire squad that has the ability to challenge for trophies in all three formats.
"I'm already looking forward to it, as there's still so much I want to achieve in the game and being able to support numerous charities during my benefit year will make it extra special."
Broad's testimonial committee will will be chaired by former Nottinghamshire offspinner Stephen Randall.
"The Committee are delighted to support the award of a testimonial year to Stuart Broad," Nottinghamshire chairman Richard Tennant said.
"Stuart's record speaks for itself but his performances and his commitment to both Nottinghamshire and England has been exemplary.