Kohler-Cadmore ready to make T20 world sit up and take notice in Abu Dhabi
The powerful batsman is part of the Yorkshire squad who will take part in the three-day competition in the Middle East next month, and he hopes to make a few franchise owners around the world take a note of his performances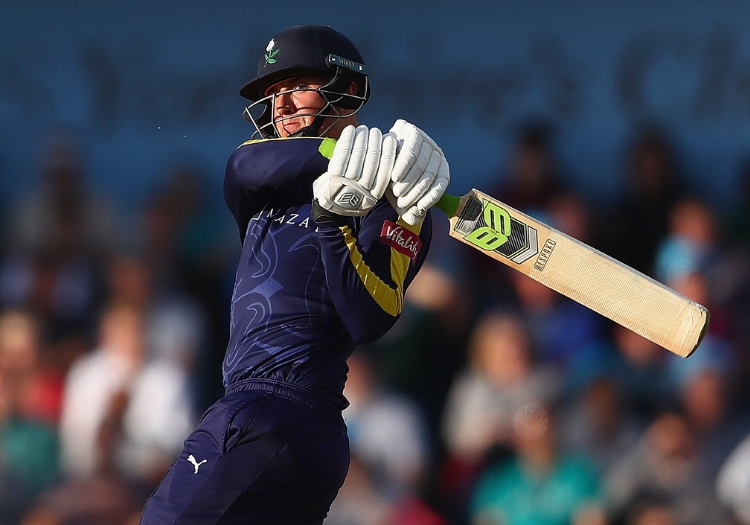 Tom Kohler-Cadmore intends to use Yorkshire Vikings' adventure in the Abu Dhabi T20 as a chance to place himself in the shop window.
The powerful batsman is part of the Yorkshire squad who will take part in the three-day competition in the Middle East next month, and he hopes to make a few franchise owners around the world sit up and take notice of his performances.
Kohler-Cadmore has had a limited taste of short-form tournaments worldwide, including spells in the Pakistan Super League and T10 League, and hopes to secure himself more work outside of England with eye-catching displays in Abu Dhabi.
"If you've got other teams from around the world who get to see you if you play well, it puts your name in the hat," he said.
"For me, it's a massive thing to get my name out there and improve and play in different conditions.
"It's great to be playing in Abu Dhabi to learn about the Asian style pitches there and, hopefully, impress some of the foreign coaches."
Hobart Hurricanes and Lahore Qalandars will present the opposition for the Vikings in the group stages, with Auckland Aces, Boost Defenders and Multiply Titans making up the rest of the field.
While Yorkshire are taking a strong squad for the games at the Zayed Cricket Stadium, others are bringing a mixture of youth and temporary signings, but Kohler-Cadmore still sees it as an opportunity to collect silverware.
"For us it's a really exciting prospect, to be able to test ourselves against the different nations and their teams," he said.
"It will be interesting to see what they're like compared to the standard of cricket in England.
"It will be different conditions as well, so it will be a really good learning experience for all of us and a good competition."