Klein to remain at Leicestershire for another season: 'My game has really developed here'
The seamer has claimed 62 wickets for the county during his time at Grace Road and will now look to add to that haul during the 2019 campaign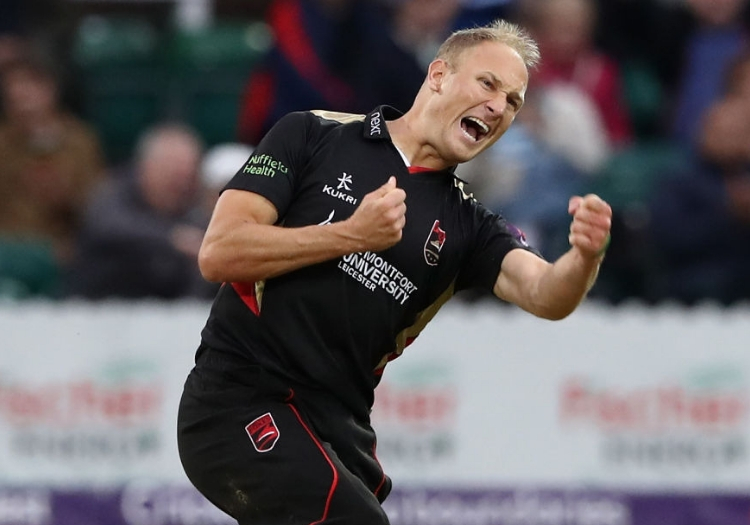 Leicestershire seamer Dieter Klein
Dieter Klein has extended his stay at Leicestershire for a further year.
The seamer, 29, has claimed 62 wickets for the county during his time at Grace Road and will now look to add to that haul during the 2019 campaign.
"I feel that my game has really developed here, and I look forward to that continuing," Klein said.
"I have enjoyed working with all of the coaches here and look forward to the team continuing to move forward."
Head coach Paul Nixon said: "We all know that Dieter can bowl at high pace and swing the ball, and he has been in the first XI squad on many occasions.
"Dieter's batting has come on tremendously, and he is a whole-hearted performer in everything that he does, both in games and practice.
"There's been tremendous progress with the bowling unit under Matt Mason, and it is important to have a range of bowlers. Dieter offers us something different and we're delighted that he has signed an extension with us."