Hayden says he 'dodged a bullet' after fracturing spine in surfing accident
Matthew Hayden, 46, took on the waves off the Queensland coast with his son Josh over the weekend and came off second best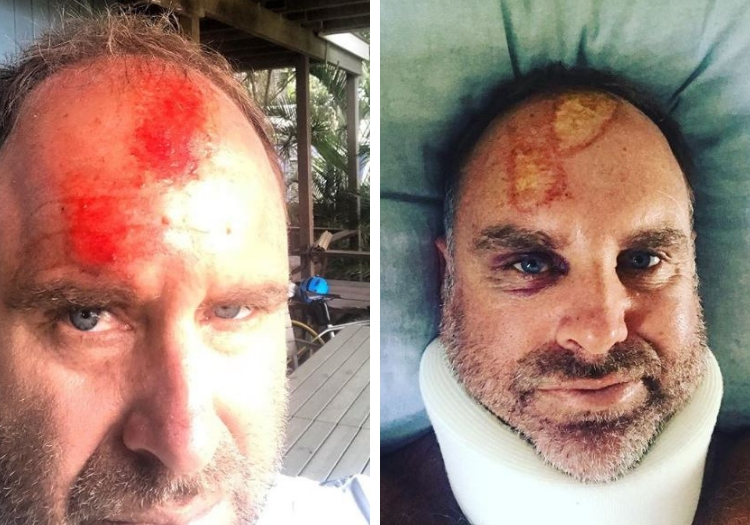 Matthew Hayden posted two pictures to his Instagram page
Former Australia batsman Matthew Hayden says he "dodged a bullet" after fracturing his spine in a surfing accident.
Hayden, 46, took on the waves off the Queensland coast with his son Josh over the weekend and came off second best.
He posted a pair of pictures to his Instagram account, in which he was both bloodied and wearing a neck brace, to inform his followers of what happened.
"Took on Straddie back bank yesterday with @josh_hayden28 and lost!!! Game over for a few days," he wrote.
"Fractured C6, torn C5, C4 ligaments safe to say I truly have dodged a bullet.
"Just wanted to say a big thank you to all our mates on Straddie [Stradbroke Island] who have been so supportive.
"Thank you everyone. On the road to recovery."