Gleeson joins Lancashire on three-year deal
Northants released a statement this morning detailing Gleeson's request to be released from his contract due to family reasons
Lancashire have announced the signing of Northants bowler Richard Gleeson on a three-year deal.
Northants released a statement this morning detailing Gleeson's request to be released from his contract due to family reasons.
The club's head coach David Ripley said: "Richard has a new baby and both he and his partner have their families in the north-west.
"We were very disappointed when he asked to be released from his contract but also understand his reasons why he wanted to move to be closer to the rest of his family.
"After coming to a suitable agreement with Lancashire we have released Richard with immediate effect. He's been a good player for us over the last few years and he leaves with our good wishes." 
The 30-year-old thanked the club for allowing the move away from the County Ground.
"It wasn't easy for me to talk to the club about leaving because the County Ground has been home to me for a few years," he said.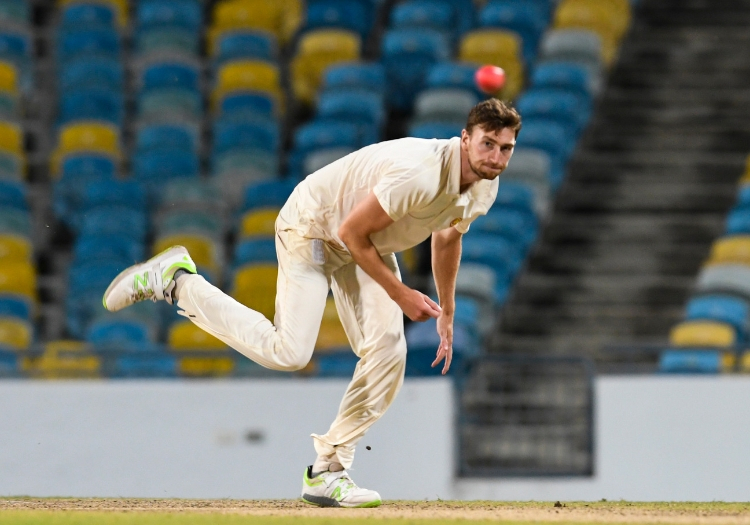 "Northamptonshire gave me my chance in first class cricket and I will always be grateful to Rips for giving me the opportunity. I will leave Northampton with some good mates and plenty of memories.
"I'd like to thank Rips and the rest of the club's management for their understanding in releasing me from my contract, and wish Northamptonshire all the best for the rest of the season and the future." 
Lancashire head coach, Glen Chapple greeted the signing as one that will improve his squad across all three formats: "We're really pleased to have signed Richard on a three-year contract.
"He's a quality fast bowler and is a player that will strengthen our attack in all three formats of the game in the coming years."
Gleeson, added: "I'm over the moon to have signed for Lancashire.
"Growing up in Blackpool, it was always a dream of mine to play for my boyhood county and this was an opportunity I couldn't turn down. 
"I'm so thankful for the opportunity Northants have given me over the last three years, but I feel that this is the perfect move for me at this stage of my career and I'm really looking forward to returning home and representing the Red Rose."