Gareth was central to everything: Burns pays tribute to his predecessor
Surrey's skipper is shortlisted for the prestigious NatWest PCA Players' Player of the Year award, to be announced at the PCA's annual dinner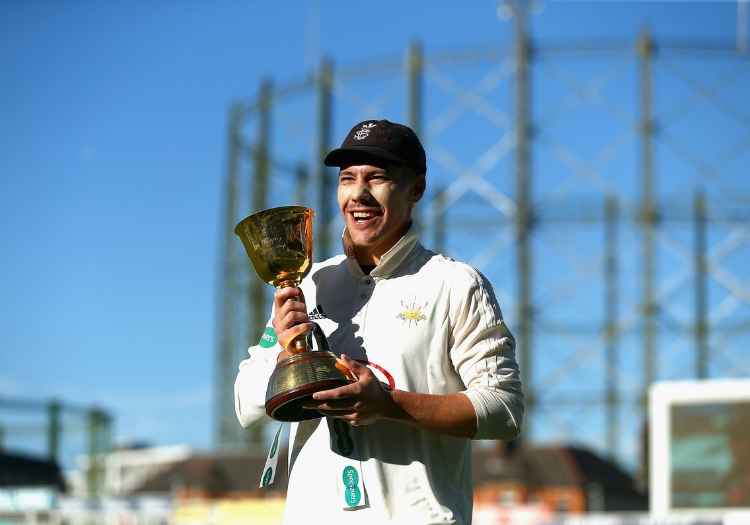 Rory Burns has paid tribute to his predecessor as Surrey captain, Gareth Batty, at the start of a week when he and a number of the club's other title-winning players are set to dominate English cricket's end-of-season awards.
Burns is shortlisted for the prestigious NatWest PCA Players' Player of the Year award, to be announced at the PCA's annual dinner in London on October 4, and is also the overwhelming favourite to be crowned as the Cricket Writers' Club's County Championship Player of the Year.
Sam Curran and Ollie Pope, meanwhile, the 20-year-olds who also made their Test debuts for England in a memorable summer for everyone at Surrey, are on the shortlist for the PCA's Young Player of the Year and dominated the voting too in the CWC's most long-standing award – its Young Cricketer of the Year award – which dates back to 1950.
Rikki Clarke, the 37-year-old all-rounder who has made a triumphant return to The Oval in the past year, after also helping the club to win its previous County Championship pennant in 2002, is also on the PCA shortlist for player's player alongside the Kent duo Joe Denly and Matt Henry.
But, as his squad continued their well-deserved celebrations following their last game of the championship campaign, a magnificent match against Essex at the Kia Oval, Surrey skipper Burns preferred to remember the part played in the club's success by Batty.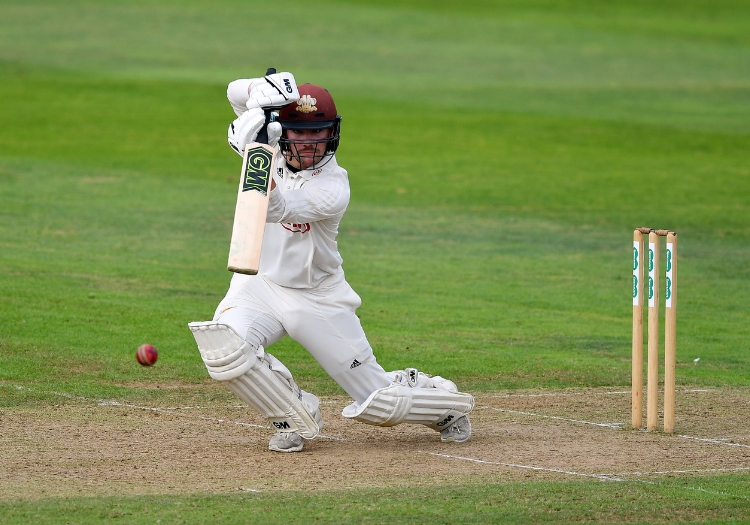 Burns' high-class summer has earned him a call-up to England's Test squad
The former England off spinner, who appeared only in white-ball cricket last season, was captain from 2015 until 2017 after rejoining Surrey from Worcestershire, where he played from 2002 to 2009, and has now moved into a player-coach role at the club.
"It was Gareth who made me his vice-captain," said Burns, "and I learned so much from him both on and off the field. That made it easier for me when I became captain but especially because the work that 'Batts' had already done in stabilising the team during his three years in charge left me with the task simply of building on what he had put in place.
"I was able to start out from a very stable base, and being mentored by him really enabled me to take over the reins with a strong squad and I think our growth as a team in Gareth's time really showed in some of our performances this summer. As a club, and team, we have been on quite a journey over the past four or five years and Gareth was central to everything that has been put in place."
Burns has also won Test selection for England's autumn tour to Sri Lanka, following a season of high personal achievement as an opening batsman of consistency and quality, but the 28-year-old is already looking forward to next season and is aiming to build on Surrey's first title for 16 years by winning more silverware.
"I didn't think we would win the championship in the manner we did," he added, referencing his side's runaway success, "although of course I knew we had a squad capable of winning the title. The blend in the team, of experienced players with good younger players, is exceptional and the fact that so many of our younger ones are Surrey lads who have come up through the club's system – as I have – is so nice to see."
By Mark Baldwin, courtesy of the ECB Reporters Network