England's best XI of the past 50 years: Our statistician compiles a side based on numbers alone
World-renowned cricket statistician Philip Bailey, the editor of Cricket Archive, was tasked with assembling the best England XI of the past 50 years based on the numbers alone. Here is the side he came up with, and how he got there...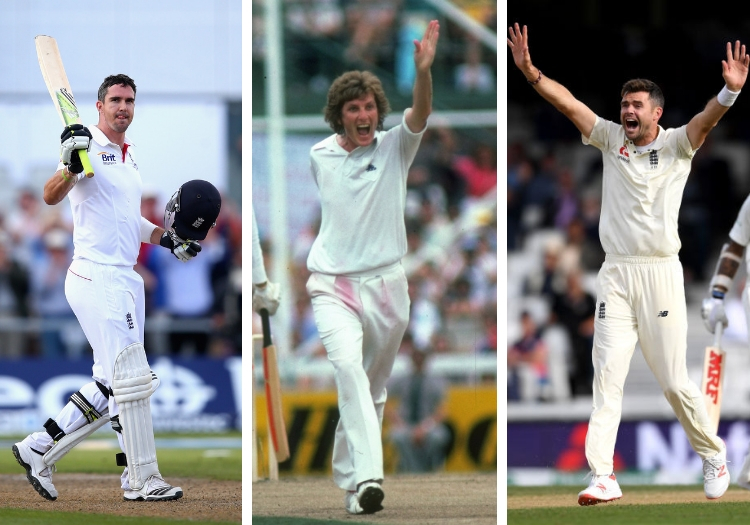 Left to right: Kevin Pietersen, Bob Willis and Jimmy Anderson
I have only looked at complete series starting with Australia in 1968, and ignored the recent India series due to research deadlines. Players who also played before 1968 only have their stats from 1968 counted.
I started by just looking at batting and bowling averages. There was the possibility of having some weighting factor for batsmen and bowlers who appeared in the early part of the process, and a similar consideration to the opposition.
The problem with the latter is that all sides have poor periods, admittedly some more than others but still (for example) runs made in Bangladesh on England's last tour there would definitely have full value as against early Bangladesh tours to England.
Having looked at the numbers it is easier to go by the averages and not focus too hard on adjustments for batting and bowling, as what looks to me to be a sensible result is achieved.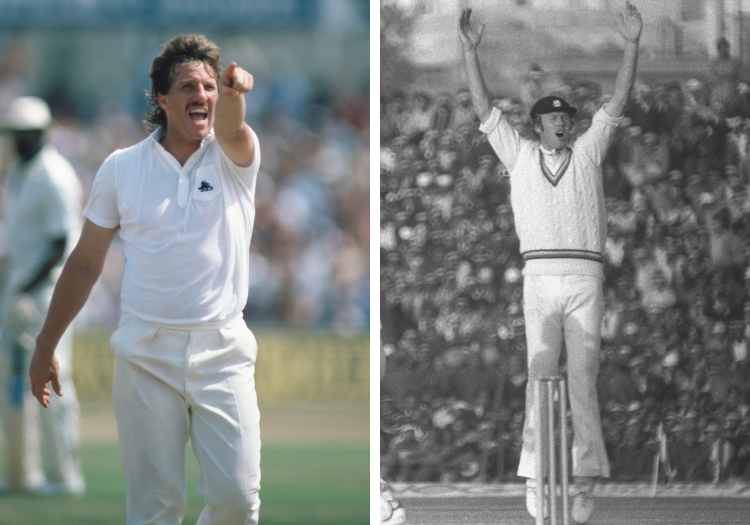 Tony Greig, right, gets into our statistician's side ahead of Sir Ian Botham
I used minimum aggregates of 1,000 runs and 100 wickets respectively but as it happens all the batsmen had many more runs.
Thus I get for opening batsmen Geoffrey Boycott and Dennis Amiss (although some early Amiss innings were not as opener), and for the other three batsmen Joe Root, Kevin Pietersen and Graham Thorpe. Alastair Cook has a slightly higher average than Thorpe, but I am sticking to two openers only.
The four bowlers - Bob Willis, John Snow, Jimmy Anderson and Derek Underwood - fit with the three seamers and one spinner combination.
The allrounder spot (also using the 1,000 and 100 qualification) saw me go for Tony Greig on the basis of the difference between batting and bowling average, ahead of Ian Botham.
For the wicketkeeper it makes sense to also keep to the minimum 1,000 runs as the keeper would be expected to be a batsman. Of the qualifying keepers, Alec Stewart and Jonny Bairstow have not always been in possession of the gloves, and since Matt Prior has the highest average ad also most dismissals he should be picked.
Thus my stats XI is as follows, and does interestingly differ in some cases from many of the teams selected upon opinion alone...
PHILIP BAILEY'S ALL-TIME ENGLAND STATS XI

G Boycott (batting average 48.69); DL Amiss (47.76); JE Root (52.28); KP Pietersen (47.28); GP Thorpe (44.66); AW Greig (40.43/bowling average 32.20); MJ Prior (40.18/c 243, st 13); JA Snow (26.87); DL Underwood (25.60); RGD Willis (25.20); JM Anderson (27.23)
Lord's Taverners are hosting a dinner to determine England's Legendary Test XI from the last 50 years at Hilton Park Lane on Thursday, September 27