Club cricketer banned for 20 weeks for part in on-field fight
Northop's Jordan Evans has been hit with the heavy penalty, half of which is suspended, after becoming involved in a physical altercation with St Asaph batsman Mathew Ryan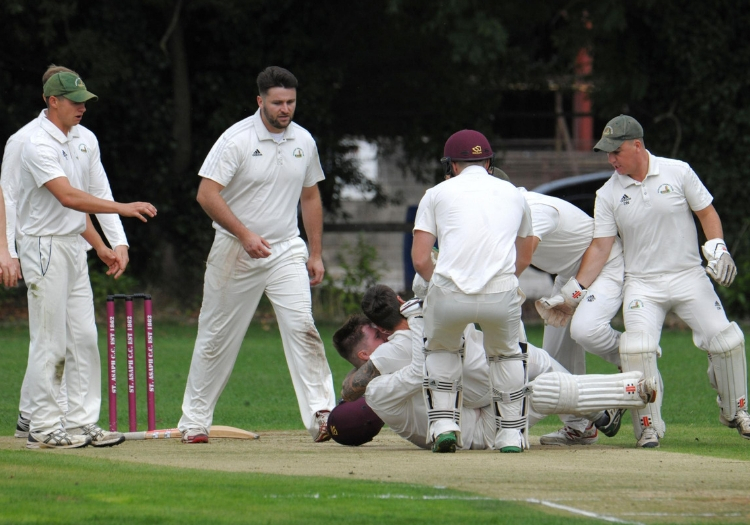 A fight broke out in a game between Northop and St Asaph (picture: Phil Micheu)
A club cricketer has been banned for 20 weeks for his part in an extraordinary on-field fight in September.
Northop's Jordan Evans has been hit with the heavy penalty, half of which is suspended, after becoming involved in a physical altercation with St Asaph batsman Mathew Ryan.
Evans had caught Ryan in the North Wales Cricket League clash between the two sides on September 15, a moment which became the catalyst for the unsavoury scenes, captured on camera by local photographer Phil Micheu.
Northop have also received a 30-point deduction, 15 of which will be suspended, as a result of the incident.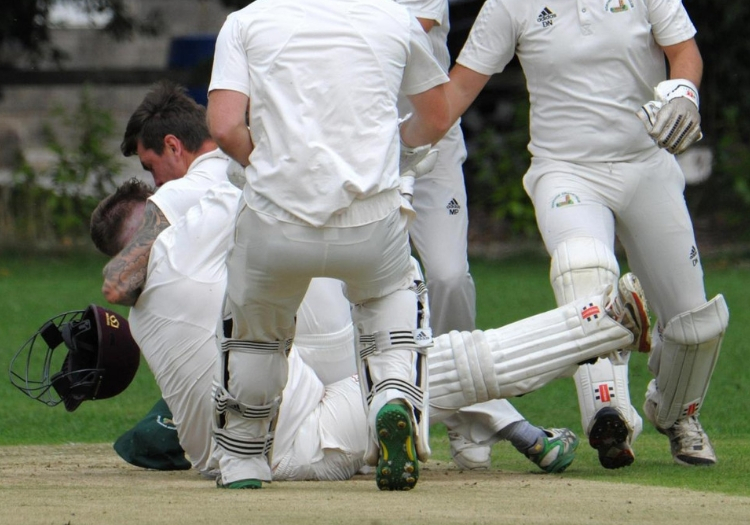 Northop's Jordan Evans has been banned for 20 weeks (picture: Phil Micheu)
The penalty will come into affect at the start of the 2019 campaign.
Northop captain Mark Poynton was also punished by the league, with the skipper being handed a two-match ban.
League chairman Bob Sugden told The Leader: "It is always disappointing when something like this happens. There is no place for it on a cricket field and I hope people learn that such behaviour is unacceptable."
St Asaph have been cleared of any improper conduct.
The two teams finished fourth and fifth in the Premier Division in 2018 and the match during which the fight took place was effectively a dead rubber.