Chandimal handed one-match ban for ball-tampering offence in West Indies
Sri Lanka captain Dinesh Chandimal pleaded not guilty to the charges brought against him but has been suspended for the final match of the series, which is due to start in Bridgetown on Sunday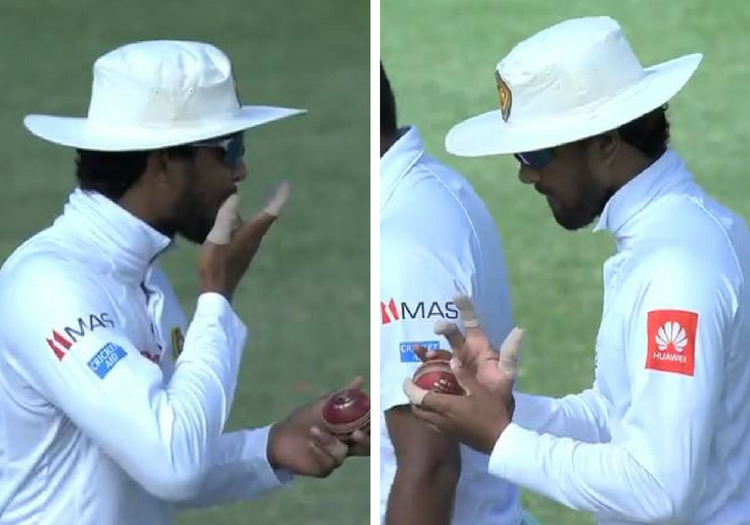 Dinesh Chandimal applies saliva to the ball after placing an object in his mouth
Sri Lanka captain Dinesh Chandimal has been banned for one match by the ICC for a ball-tampering offence.
Chandimal was reprimanded after TV cameras appeared to capture him placing an object in his mouth before applying his saliva to one side of the ball during the second Test against West Indies in St Lucia.
He pleaded not guilty to the charges brought against him but has been suspended for the final match of the series, which is due to start in Bridgetown on Sunday.
Chandimal has also been given two suspension points and fined his entire match fee.
The issue caused controversy on the third day, when the Sri Lankan players took to the field two hours late in protest after umpires Ian Gould and Aleem Dar had raised concerns over the condition of the ball.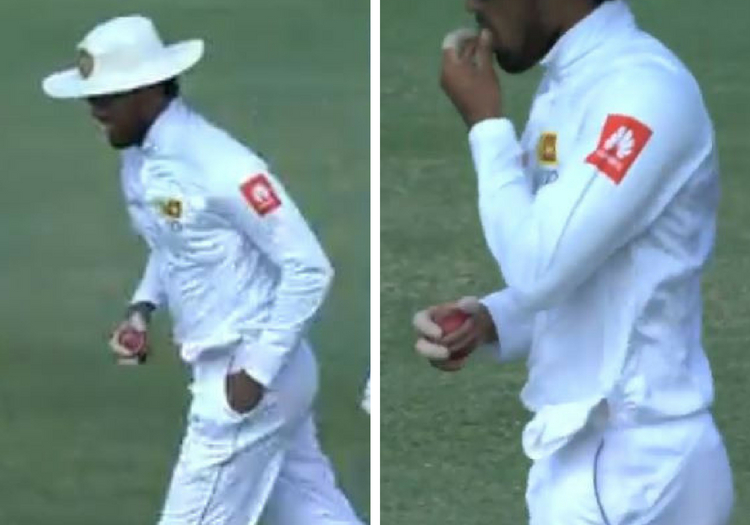 Chandimal was filmed reaching into his pocket before placing an object in his mouth
Match referee Javagal Srinath said: "After reviewing the footage of the incident, it is clear that Dinesh applied an artificial substance to the ball.
"During the hearing, he admitted to putting something in his mouth but couldn't remember what it was, which I found unconvincing as a defence, and the fact remains it was an artificial substance."
The incident comes just three months after Sandpapergate in Cape Town, when three Australian cricketers conspired to alter the condition of the ball during the third Test against South Africa.
Steve Smith, the former Aussie captain, and his vice-captain David Warner each received year-long bans from Cricket Australia for their roles in the scandal.
Batsman Cameron Bancroft was slapped with a nine-month suspension.