Brunt wary of her workload in the build-up to World T20
The Yorkshire Diamonds all-rounder has been dealing with a long-standing back injury, which meant she missed the opening game of the ongoing Kia Super League. She would have also missed the third but for rain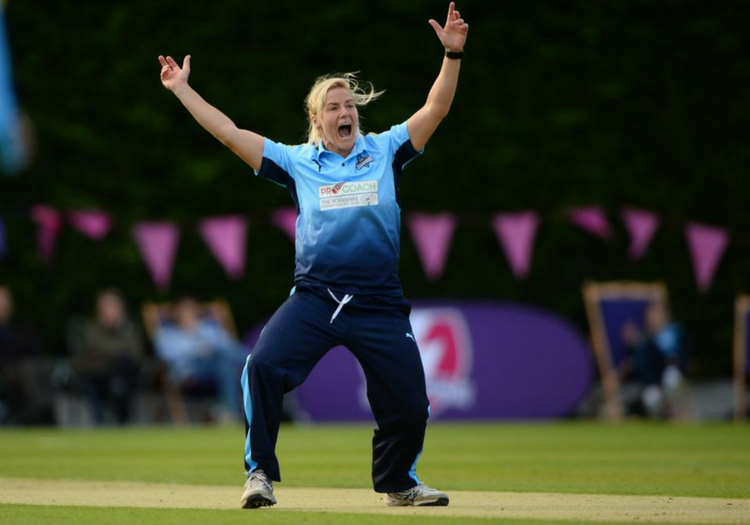 Yorkshire Diamonds allrounder Katherine Brunt
Katherine Brunt says she will have to be cautious with her fitness in the build-up to England's World T20 campaign in the Caribbean this November.
The Yorkshire Diamonds all-rounder has been dealing with a long-standing back injury, which meant she missed the opening game of the ongoing Kia Super League. She would have also missed the third but for rain.
Brunt, 33, is due to play in all of the Diamonds remaining three KSL games, starting against Surrey Stars at York on Sunday afternoon (2.30pm). But she admits that plan could change.
"It's all about management and being smart," she said. "It's a hard one really. I feel alright, but we have a T20 World Cup coming up, and I want to be a part of it.
"We've had a busy period with England and a lot of preparation before that. I've got to be smart and listen to the physios and the England coaches and take it game by game. At the end of the day, my priority lies with England.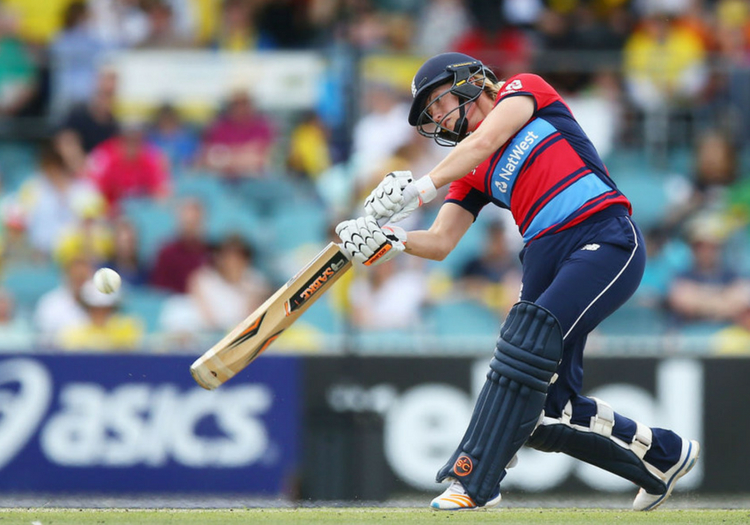 Brunt is wary of her workload ahead of the World T20
"I love to play in these games because I'm learning a lot, and this will help me massively for the World Cup. I want to play in as many as I can.
"The plan was to always miss the first one at Taunton and the Surrey trip, which was rained off. That gave me a lot more time between the England series finishing and this starting. From now on, I'm meant to play all games. It might be that I don't, but we'll see."
Brunt captained the Diamonds in their 16-run defeat chasing 160 against Southern Vipers on Wednesday due to a bout of food poisoning for regular skipper Lauren Winfield.
"You can really lose your head at games like this and go at a lot of things," she said afterwards. "But I think it's just execution. When you've got batsmen who are world-class and you set a certain plan and don't execute it, you only have yourselves to blame."
Yorkshire are at the point of no return in the KSL. 
They have to win their last three games against Surrey, Lancashire and Loughborough to have any chance of reaching Finals Day at Hove on August 27.
Brunt has pretty much been there, done it and bought the t-shirt in game, winning all the major titles at international level - the Ashes, the one-day World Cup and the World T20.
But success with the Diamonds is missing.
"I love playing for Yorkshire," she said. "I'm a Yorkshire lass through and through, and I'd love to win this with the Diamonds whether it's this year or next or whenever. It would mean a great deal."
Looking ahead to the World T20, which England won in 2009, Brunt added: "We took great confidence from this tri-series just gone. But we've still got a lot of hard work to do.
"New Zealand and South Africa have had a good look at us, as we have with them. And there's a lot of homework being done during the KSL.
"The best players in the world are here, Mandhana, Bates, Devine, Mooney. You get to learn stuff, all the stuff they don't want you to know!
"It's pretty insightful. But it's swings and roundabouts. I'm finding out about Beth (Mooney), but she is with me when I'm bowling at her in the nets every day."
Report courtesy of the ECB Reporters Network