Branded! Does treating tournaments and players as products harm cricket's sporting essence?
OLLIE WILLIAMS - THE CRICKETER YOUNG WRITER OF THE YEAR: A plan is needed for future tournaments, be they T20, 100 balls, or another variety, which makes the most of the characters within the game but avoids sacrificing the sport on marketing's altar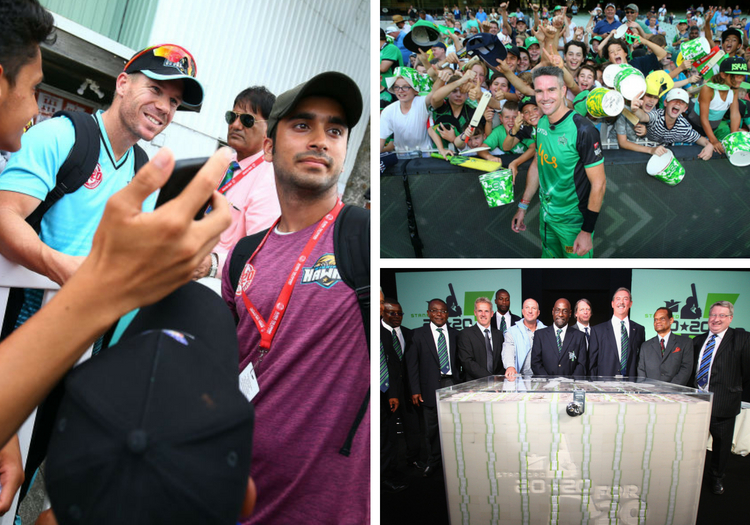 Should cricket bow to the pressures of brands and marketing?
The country "had a market but didn't have a product", so we "decided to create a product that would not only fit the market but would fit the time"; "it's an easy sell".
Not the words of a FTSE100 CEO describing the details of their winning strategy in a quarterly report to shareholders, but those of Global T20 Canada tournament director, Jason Harper, in a recent interview on BBC World Service's Stumped podcast.
Alongside emphasis on the overall tournament as a product to be sold to consumers, the interview also revealed what appeared to be the marketing-driven rationale behind the offering of contracts to Steve Smith and David Warner.  
While the pair's own governing body has deemed their ball-tampering misdemeanour, rightly or wrongly, with such severity that they will not play state or international cricket for 12 months, Harper described the players' contracts as a redemptive arc, stating that the tournament was an "opportunity to use that [the ball-tampering incident], and create a new narrative".
When an incident that violates the laws of the sport is treated as a marketing opportunity, what does this say about the impact that an increased focus on cricket as a product and players as brands could have on the sporting essence of cricket?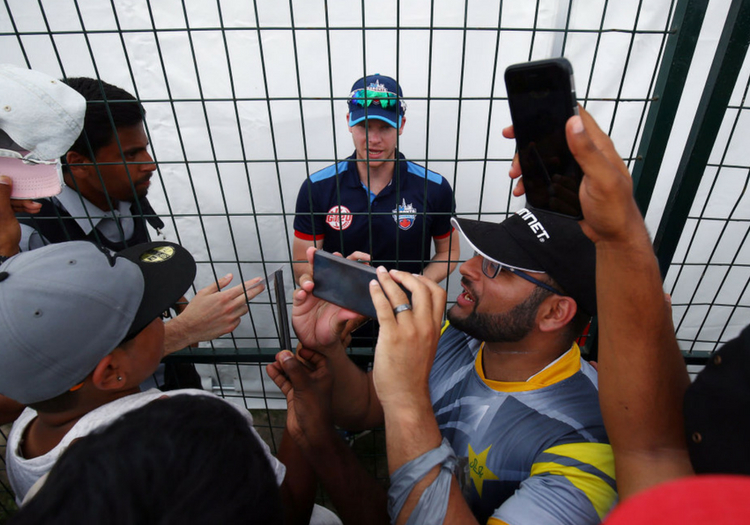 Steve Smith's arrival in Canada was explained as "an easy sell" by the Global T20 tournament director
One argument is that this is simply a case of a fledgling tournament aiming to facilitate foreign investment and using big name players to draw fans in to ensure success.
However, this argument crumbles when you consider the ECB's meeting with the PCA in May this year, which resulted in the revelation that marquee players, such as Joe Root and Ben Stokes, may be assigned to teams purely for marketing purposes.
This is despite the fact that they may not be partaking in the actual cricket, due to England and Test cricket commitments (although given the slew of announcements, on what seems a weekly basis, about the format and conditions of The Hundred, who can really say whether this will actually be the case).  
The problem with treating sport as a product to be sold and players as brands to facilitate this is encapsulated by Canadian journalist and author, Naomi Klein, who, in her book No Logo, argues that an increased encroachment by brands into the sphere of sports is likely to result in the loss of "athletic achievement that is celebrated in and of itself".
While this argument was made in relation to basketballer Michael Jordan's Nike-driven commercial focus in the 1990s, it can also easily be applied to cricket.
In an extreme, this could result in the downgrading of a tournament's sporting quality in favour of bringing a legion of fans through the turnstiles, all draped in the merchandising of their favourite team, consuming commercial tie-ins during the requisite sponsored breaks.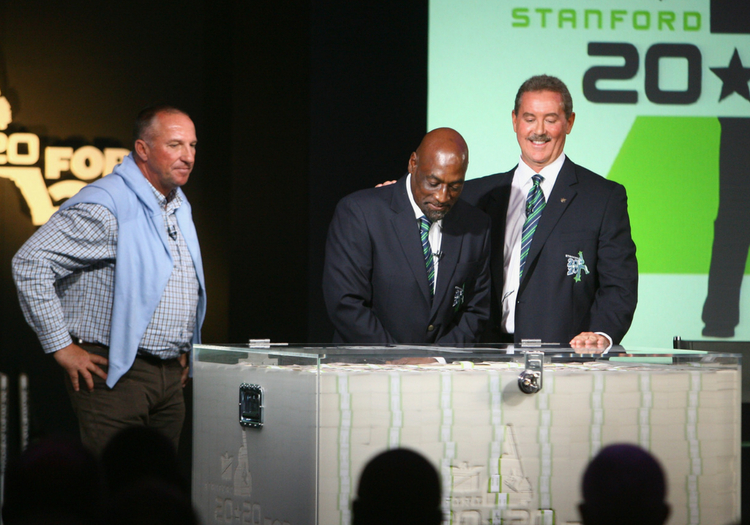 The ECB's flirtations with Allen Stanford are well documented
As debate continues about how best to structure The Hundred so that it rivals the T20 behemoths of the IPL and BBL, it is important to remember that the ECB have made a similar, commercially driven attempt in the past: their brief, but damaging, involvement with Allen Stanford.
As the ECB sought to react to the emergence of the IPL, the Stanford Super Series was born – a tournament described by Stephen Brenkley in The Independent as having "no context as a proper sporting competition" and having "money but nothing else going for it".  
A large focus prior to the tournament was centred on the, albeit life-changing, monetary element, with the actual cricket of secondary interest.
In light of this, it seems unsurprising that the late Tony Cozier, in retrospectively assessing Stanford's involvement with West Indies cricket, stated that "most England players were reluctant, unprepared participants", which, combined with poor pitches and the focus placed on Stanford, left events on the cricket pitch as almost irrelevant.
Despite the tournament's legitimacy subsequently being negated by Stanford's arrest, this example serves to highlight how the act of sport can be damaged when pursued for branding (which was ultimately one of the main motivations behind Stanford's involvement in cricket). 
This example may provide legitimacy for a fear of what further commercial encroachment could do to a new tournament, but it is naïve to imagine that any sport is a completely non-commercial entity.
This point is also made by Klein, and certainly applies to cricket, where games in the 17th century were organised primarily to provide a vehicle upon which the landed gentry could place bets – with almost inevitable law bending and breaking then following to maximise the money that could be made from these wagers.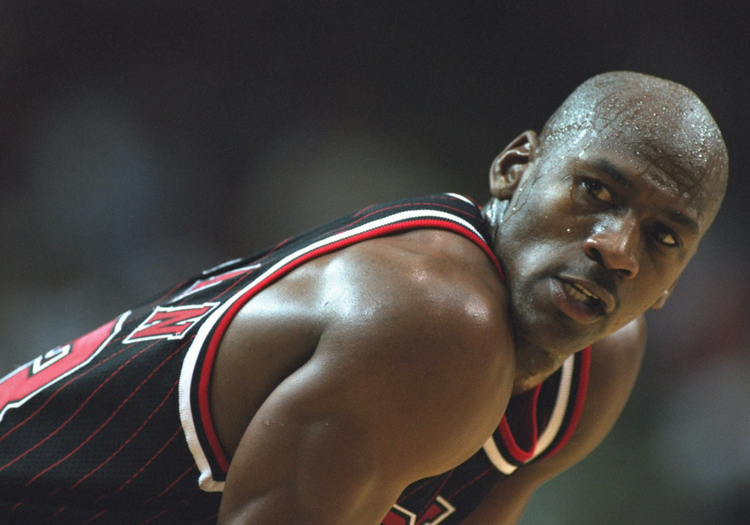 There is an argument made by journalist Naomi Klein that Michael Jordan's athletic achievements could get lost among his relationship with big-name brands
Indeed, commercial interests are widely embedded throughout modern cricket (the sponsored time-outs in T20 leagues, bat manufacturers using star players to sell their wares etc) and manage to co-exist, if not entirely peacefully, then at least in a non-damaging manner with the enjoyment of cricket as a sporting spectacle.  
However, this does not mean that the threat posed by marketing and branding should be languidly left alone by the powers that be; the issue is far too close to cricket's collective off-stump for that. 
What is instead needed is cricket governance in the form of a resolute, solid forward-defensive stroke – a plan for future tournaments, whether they be T20, 100 balls, or another variety, which makes the most of the individual characters within the game, but which avoids sacrificing the essence of the sport on the altar of marketing and branding (perhaps cricket's youngest format could take a leaf out of its eldest sibling; England's Test matches against Pakistan and India this summer have had evenly matched teams, packed with talented players, creating an enthralling narrative where the cricket takes centre stage).
A path is open for cricket to avoid being swallowed by marketeers and to continue to be enjoyed for the sheer sporting joy it provides.