Anderson reaches another major landmark with 100th Test wicket against India
Anderson, who had already reached his century of Australian victims, picked up Indian scalp No.100 when he had Hardik Pandya caught in the slips at Trent Bridge on Saturday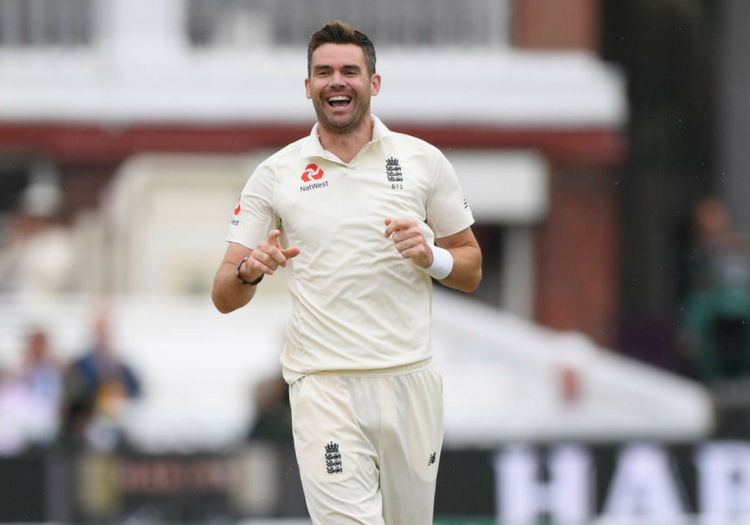 England seamer Jimmy Anderson
Jimmy Anderson is the first Englishman to take 100 Test wickets against two different countries.
Anderson, who had already reached his century of Australian victims, picked up Indian scalp No.100 when he had Hardik Pandya caught in the slips at Trent Bridge on Saturday.
The landmark comes fresh off the back of another major milestone in the second Test at Lord's, during which Anderson became just the second bowler ever to take 100 Test wickets at a single venue.
Two players have managed 100 wickets against three separate teams in the elite format.
Muttiah Muralitharan managed the feat against England, India and South Africa, while Shane Warne did likewise against England, South Africa and New Zealand.
Anderson stands a chance of joining that club, should he still be in the England squad for the trip to South Africa next winter.
The seamer currently has 84 Proteas victims on his record.
While highly unlikely, a glut of wickets in the Caribbean in the spring could also propel Anderson past the 100 barrier in Tests against West Indies, in which he has a haul of 72 to date.
ANDERSON vs THE REST OF THE WORLD

Australia: 104 wickets

Bangladesh: 9

India: 100

New Zealand: 60

Pakistan: 63

South Africa: 84

Sri Lanka: 51

West Indies: 72

Zimbabwe: 11