'I feel lucky to have shared a dressing room with the players I did': Shantry announces retirement from cricket
Worcestershire bowler Jack Shantry has been forced to step away from the game by a back injury, which has prevented him from playing for his county all season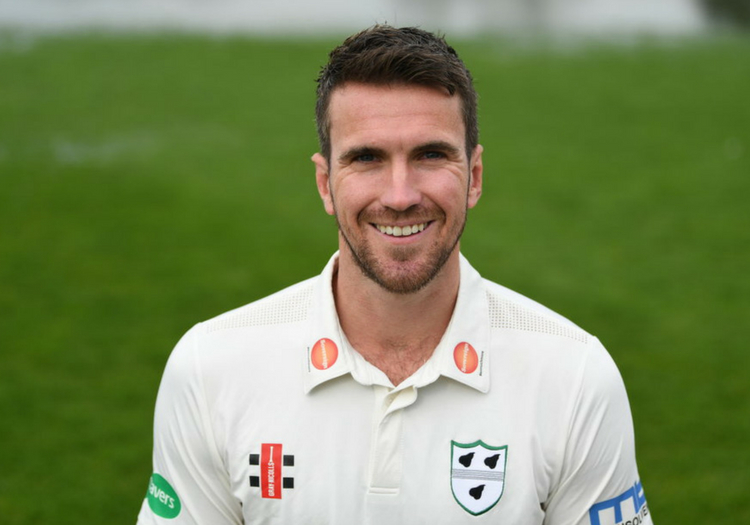 Jack Shantry has retired from all cricket
Worcestershire bowler Jack Shantry has announced his immediate retirement from cricket.
Shantry, 30, claimed 266 first-class wickets over the course of a nine-year career, as well as taking 92 wickets in both List A and T20 cricket.
He has been forced to step away from the game by a back injury, which has prevented him from playing for his county all season, following advice from medical experts. He will retain an ambassadorial role with Worcestershire for the remainder of the season.
Shantry, who intends to take his umpiring qualifications as well as pursuing media and coaching opportunities in the years to come, released a statement via social media on Monday confirming the news.
JACK SHANTRY: CAREER STATS

First-class: 92 matches, 266 wickets, ave 29.25, BBM 10-26

List A: 73 matches, 92 wickets, ave 30.43, BBM 4-29

T20: 90 matches, 92 wickets, ave 28.21, eco 8.07, BBM 4-33
"It is with great sadness that I announce my immediate retirement from all forms of cricket," it read. 
"Whilst I am incredibly disappointed to be retiring at the age of 30, I am immeasurably grateful for the opportunities afforded to me by Worcestershire over the last 10 seasons.
"I feel lucky to have shared a dressing room with the players I did, and happy to have achieved more in the professional game than I thought I would.
"I have many memories to last me when I leave Worcestershire, and though I had hoped to make many more I will watch with joy as our new young crop of fast bowlers come through, and trust they cherish their careers as much as I did mine.
"I would like to thank everyone who has coached me, all of my team-mates, the supporters, my fellow professionals and everybody else who helps make cricket special."