From slip 'n slides to fixtures against MCC: The remarkable growth of cricket at Mayfield School
Introducing cricket at an all-girls school is no simple task, but the head of cricket at Mayfield school tells The Cricketer about their successful transition to our summer game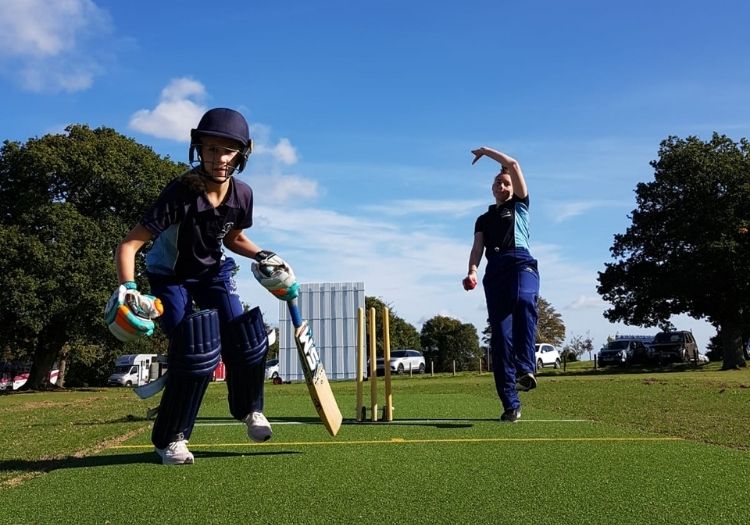 Cricket has been on quite a journey since it was introduced at Mayfield in 2018. The all-girls school has always strived to give girls a fully-rounded education, both in the classroom and on the playing fields, and cricket has since become the main summer sport, ahead of tennis and athletics.
"We are very successful in athletics but there are only a few set girls who buy into that. Tennis is the same, it's hard for girls to excel if they haven't played from a young age but cricket is so inclusive."
Emily Starr, head of cricket at the school, was brought in to introduce and grow the game and heading inter her fourth summer she has certainly ticked those boxes.
"Every girl plays cricket all the way through the school," Starr tells The Cricketer. "Our strongest team is probably Year 10, our U15s. They were the year group who started from Year 7 and have had cricket all the way through. They don't know any different and love the game, it's their sport."
The year before Starr arrived the decision was made to stop playing rounders and pairs cricket was introduced. "All very friendly stuff," Starr adds. Lydia Greenway had also visited the school with her Cricket for Girls coaching programme and as is a common theme with Greenway and the schools she visits, her fun and inclusive sessions lit the fuse for a school-wide passion for the game.
Starr looks back fondly on her first summer at Mayfield where her task was simple – to get the girls playing and enjoying the game. Starr's session using a giant tarpaulin sheet with washing up liquid, where the girls learnt how to dive, whether that be in the field or diving for the crease, was a particularly fun and engaging example of making a new part of the curriculum more accessible.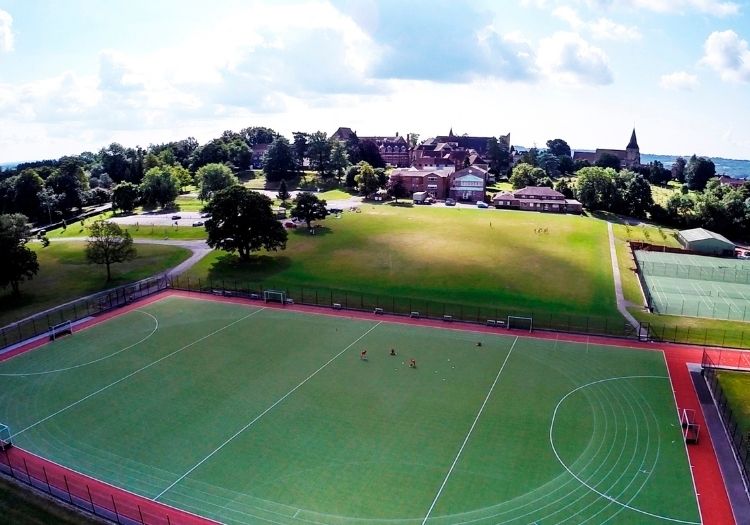 The playing fields at Mayfield
However, rather than solely employ the acknowledged pathway of easing the girls into this new sport gently, Starr admitted she, "threw them in the deep end.
"I was told that the girls who were then in Year 10 – now Year 13, would be my age group to work with and I knew that a lot of them had played a little bit outside of school, so I entered them into a hardball T20 competition.
"We lost to Bede's, who had many of the Sussex county girls at the time, but then we played Gildredge House. They are a mixed state school who have good cricket facilities, but we won on the last ball of the game. One of our girls got a hat-trick to win the game, it was unbelievable.
"Getting that win quite early on, it ignited the whole thing. The girls were having fun and if they enjoy what they are doing then they invest time into wanting to be better."
Fast-forward to the present and Mayfield girls have fully embraced the game.
"The girls now, it's not even the cricket season but they're asking what they can do to get ready. They're emailing me all the time!" Starr continues.
"It's given the younger girls role models. Our best prospect is U15 seam bowler Lizzie who can also keep wicket and is involved with Sussex."
However, Lizzie only started playing cricket in Year 7 at the school, her rapid rise in adopting, and subsequently excelling in, the game can almost entirely be attributed to Starr and Mayfield's cricketing environment.
"Lizzie is the role model for the younger girls. They see her bowling in the nets and I tell them that she started just like you are now four years ago."
Beyond the boundary Mayfield is a strong academic school and Lizzie is also an academic scholar, so juggling cricket commitments with other endeavours is a tough act but one that she pulls off selflessly.
"I'm very lucky that Lizzie is the way that she is. She works hard, is polite and very approachable for the younger girls. For her Duke of Edinburgh award part of her volunteering element was to help coach the younger girls. She just loves her cricket.
"I'd like to think she could get to the Sussex first-team if she wants. But as much as I genuinely believe she could make it all the way if she wanted to, she has other goals as well. We'll help her get where she wants as best we can."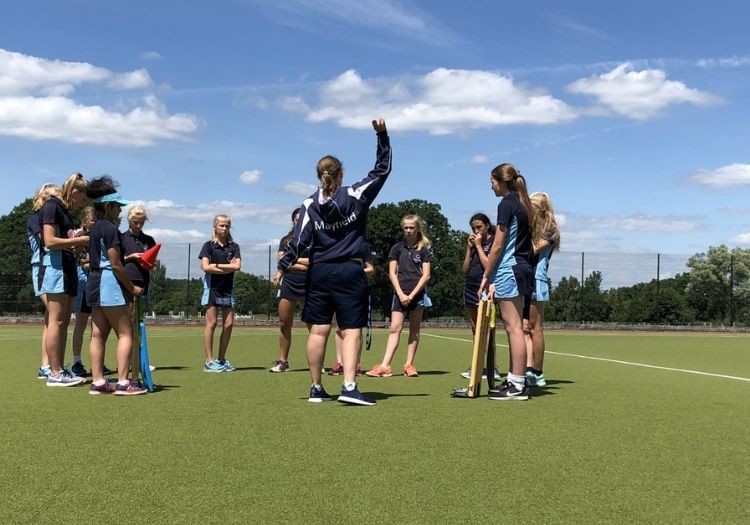 Cricket is now a central part of life at the school
There a few who are better placed to deliver the programme than Starr. Having been a junior player at Northamptonshire and Leicestershire, Starr went to two indoor World Cups with England U19s alongside current England wicketkeeper Amy Jones. Following that she attended Loughborough University and spent three years "living the dream" playing in their MCCU academy. Here she played alongside an endless list of current England stars such as Lauren Winfield-Hill, Tammy Beaumont, Anya Shrubsole, Nat Sciver and Jones.
Unfortunately a nasty back injury halted Starr's progression as a promising seam bowler but her experiences under the watchful eye of head coach at the time Katherine Brunt, as well as Sallian Briggs, inspired her to give something back to the game.
"I know I wouldn't have got to where I was if I didn't have the coaches or teachers that helped me.
"It's nice having those connections with current professionals because they are always very open to help. They sent video messages during lockdown and Jones also sent a signed shirt.
"I say to the Mayfield girls now that I wish cricket was in the place it is now when I was their age. When I was at university there were some central contracts for the England players but nothing domestic, unlike now with The Hundred.
"I tell the girls not to take things for granted. If they love cricket they do have the chance to do it for a living. We have a couple of girls who are showing a lot of promise and say they want to play professionally. If that's what they want to do then we will do all we can to help them get there."
Cricket certainly has come a long way at Mayfield in such a short amount of time and they are looking forward to a big day this summer, when they welcome MCC for a fixture for the first time.
"We've been selected to host a game against MCC on June 12. It has always been a dream I've had for us to play them and I feel honoured that it's happening. Those who don't get cricket may not understand the enormity of it but it will be a massive achievement and spectacle for the school."
Welcoming MCC will mark a significant milestone for Mayfield, but it is just that; a milestone rather than the end goal.
The school have made fantastic strides and it is clear to see that cricket is now firmly embedded in its DNA.
As the current group of pupils begin to move on to university and beyond, Mayfield's impact will become more obvious as the women's game continues to grow, both at the professional and amateur level.
There are exciting times ahead.
Please ensure all fields are completed before submitting your comment!