Cricket South Africa chief executive apologises after governing body banned five journalists from grounds
A group of writers including Neil Manthorp, Telford Vice and Firdose Moonda were refused access to press facilities over the weekend following recent articles relating to the organisation of South African cricket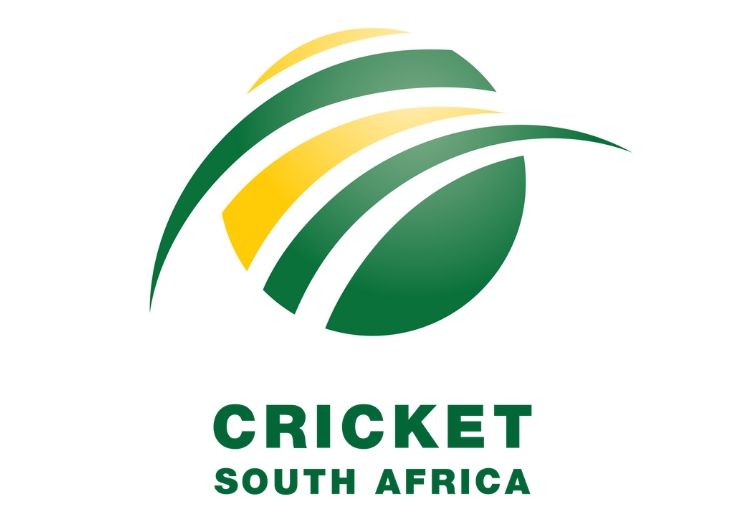 Cricket South Africa chief executive Thabang Moroe has apologised after the accreditation of five senior journalists was temporarily revoked, and promised "new levels of engagement" with fans, sponsors and the press.
A group of writers including Neil Manthorp, Stuart Hess, Telford Vice and Firdose Moonda were refused access to press facilities over the weekend following recent articles relating to the organisation of South African cricket, which had been viewed unfavourably by senior officials.
The row escalated after Moroe claimed on a radio programme that the writers' "access was revoked because we've been trying on numerous occasions to sit with them, so that we can say guys we are not happy with the way you are representing us in the public".
This was refuted by both Stuart Hess and Manthorp, who said no such request had been made.
On a separate radio show, CSA's head of communications Thami Mthembu suggested that the journalists had been barred because they attended games only to write about the administrative structure of the governing body, including Moroe.
It has since been intimated that the quintet's accreditation has been restored.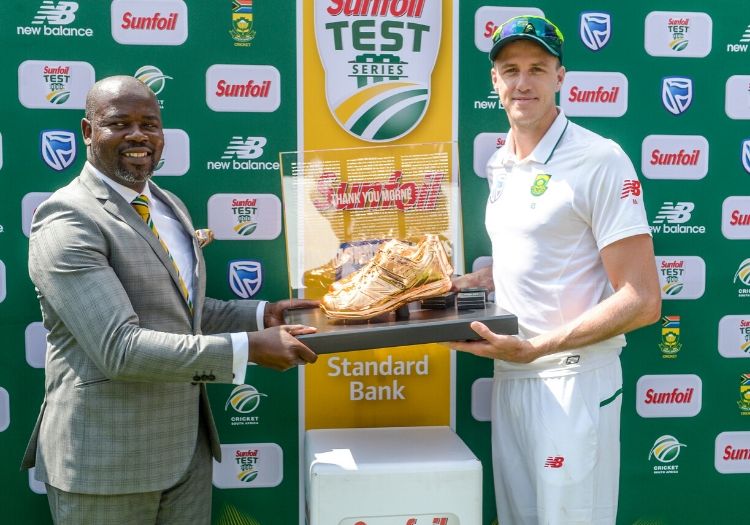 CSA chief executive Thabang Moroe, left
With a groundswell of opposition rising against CSA's management of the situation, the organisation initially called a press conference for 6pm local time on Tuesday, only to delay it until 3pm on Saturday in order to accommodate a board meeting.
It then emerged via local media reports on Tuesday afternoon that CSA indepedent director Shirley Zinn - one of the panel tasked with finding a new director of cricket for the Proteas' senior men's team - had resigned, citing mis-management.
"I believe very strongly that those principles (of good governance) need to be adhered to and guarded," she told IOL.
"The last two days really broke my back, it was a step too far."
Moroe has since offered an apology for the entire affair, putting the blame for the journalists' accreditation being revoked on an "erroneous process", a matter of hours after a separate CSA statement - issued via social media - railed against "unmediated attacks, including of a personal nature".
The chief executive said: "I unreservedly apologise on behalf of Cricket South Africa for the erroneous process that led to journalists having accreditation revoked.
"I am proud to live in a free and fair South Africa where each and every one of us has the ability to compliment and criticise any organisation, including my own for my and/or my team's efforts. Too many people have made the ultimate sacrifice for the privilege of free speech and I'd like to apologise to SANEF and all of your members for any harm that was caused during our accreditation error in judgement.
"We encourage transparent reporting of the highs and lows of Cricket South Africa and every South African institution - public or private.
"It is understandable that my job as CEO is always under the microscope. It's not just for ethical reasons but for my love of cricket that I adhere to due process, especially during uncomfortable moments. This is evident with the ways in which we are working through a formal process in terms of our recent suspensions, and there seems to be consternation about the appointment of our new director of cricket role.
"What has become apparent and a learning point for us as an organisation, is the absolute need for more dialogue with our stakeholders. To this end, I commit to ensure that the outflow of communications from my organisation is far more frequent and transparent that has happened in the past. We owe this to our board of CSA, our members, our partners and sponsors, SANEF, journalists, and the fans of South African cricket."
The CSA board will meet as planned on Saturday, prior to the scheduled press conference, which is due to take place in Johannesburg.
Subscribe to The Cricketer this Christmas and receive a £20 John Lewis voucher or Alastair Cook's autobiography. Claim your free gift here
Please ensure all fields are completed before submitting your comment!