Northants spinner to focus on white-ball cricket
Northants' Graeme White is to retire from red-ball cricket in order to concentrate on the shorter formats in a bid to further his playing career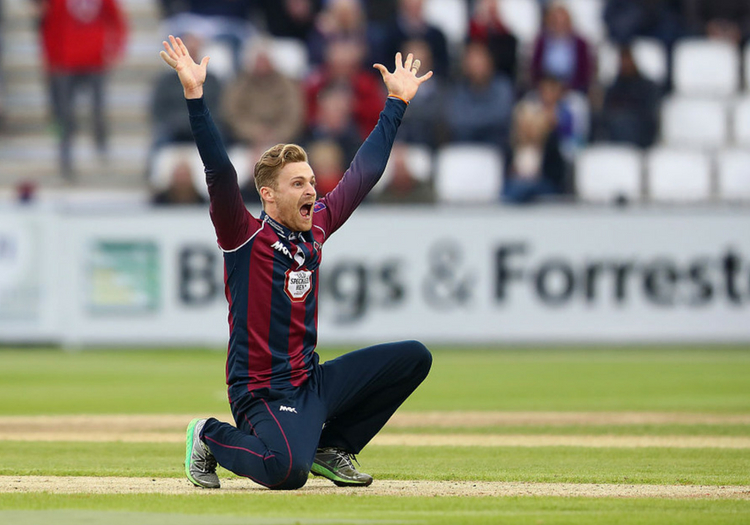 Northants' Graeme White is to retire form red-ball cricket in order to concentrate on the shorter formats in a bid to further his playing career.
The 31-year-old - who was named the One-Day Cup Player of the Year in 2016 - underwent shoulder surgery last year.
White has made 39 first-class appearances, scoring 659 runs and taking 65 wickets.
The spinner said he hopes to extend his stay with the club for a slong as he can by making the switch to white-ball only.
"I missed out on a lot of the T20 Blast last year through injury (managing only four games in the competition) and I want to give myself the best possible chance of being able to play for Northamptonshire for as long as I can." he said.
"I feel if I pack in the red-ball cricket it will give me a better opportunity of going well into my thirties and hopefully beyond.  That was the thinking behind my decision.
"Red ball isn't my best format so this will give a chance for others to come through and I can concentrate on the shorter formats.
"If you're a regular in the side – as I have been in white-ball cricket – you get used to it and you enjoy it.  When you're in and out of the team it's not ideal, and I'd just had enough of it really.
"I will miss the longer game because I've had some success and some great victories, both at Notts and Northants.  But that's the way it's panned out.
"Now I'm looking forward to preparing for this year's Vitality Blast and hopefully playing my part in a successful campaign for the Steelbacks."