Kerr posts world record score in women's ODIs as New Zealand pulverise Ireland... again
Amelia Kerr cracked 31 fours and two sixes in making a whopping 232 from just 145 balls as the White Ferns romped to 440 for three, batting first at Malahide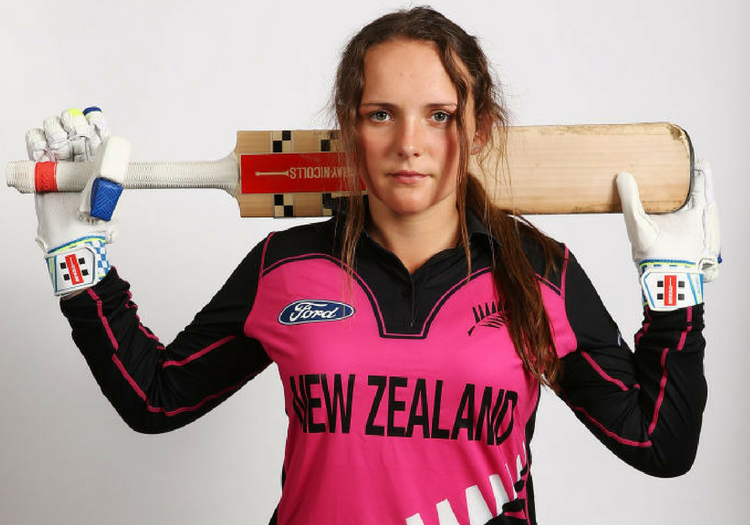 Amelia Kerr hit a world-record 232 not out for New Zealand
Seventeen-year-old New Zealand batter Amelia Kerr hit the  highest women's ODI score of all time as Ireland were put to the sword once again in Dublin.
Kerr cracked 31 fours and two sixes in making a whopping 232 from just 145 balls as the White Ferns romped to 440 for three, batting first at Malahide.
In doing so, she became only the second woman to post an ODI double century, and by hitting the final ball of the innings over the ropes overhailed the previous world record of 229, made by Australia's Belinda Clark against Denmark in Mumbai 21 years ago.
TOP SCORES IN WOMEN'S ODIS

232* - Amelia Kerr (New Zealand vs Ireland, 2018)

229* - Belinda Clark (Australia vs Denmark, 1997)

188 - Deepti Sharma (India vs Ireland, 2017)

178* - Chamari Atapattu (Sri Lanka vs Australia, 2017)

173* - Charlotte Edwards (England vs Ireland, 1997)
Kerr's personal best in ODI cricket was the unbeaten 81 she made against Ireland in the first match of the current series prior to the start of play.
The teenager put on 113 for the first wicket in 14.1 overs with Amy Satterthwaite before teaming up for an astonishing second-wicket stand with Leigh Kasperek.
The pair added 295, with Kasperek going into three figures herself, before Kerr lost her partner with less than three overs remaining.
New Zealand's mammoth innings was their third in a row against the Irish, who have endured a trying series.
Over the course of the past five days, the White Ferns have racked up scores of 490 for four - a world record and 418 prior to their latest assault in Dublin.
Each of the totals now holds pride of place in the top five of all time in women's one-day internationals.