Quinton de Kock to join Notts for four Championship fixtures
The 25-year-old - who has scored 1,872 runs at an average of 38.30 in 33 Tests for his country - will join Notts as a specialist batsman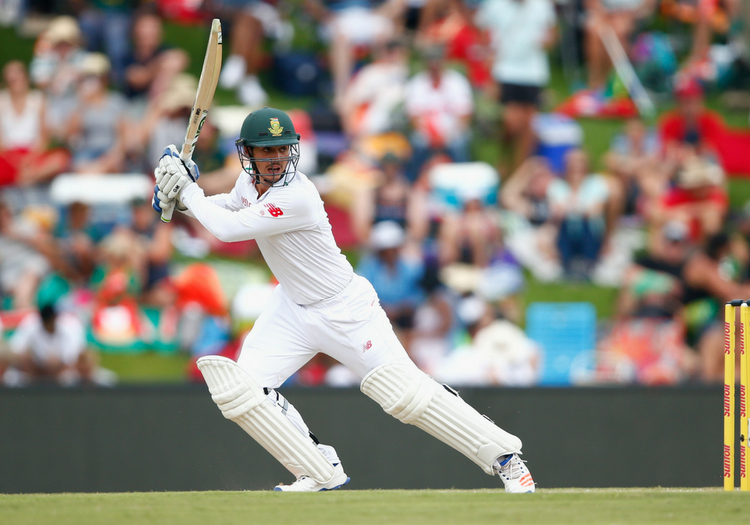 South Africa's wicketkeeper-batsman Quinton de Kock is set to join Notts for four County Championship fixtures.
He will be available to face Hampshire at the Ageas and Surrey at The Oval followed by matches against Yorkshire and Essex at Trent Bridge in September.
The 25-year-old - who has scored 1,872 runs at an average of 38.30 in 33 Tests for his country - will join Notts as a specialist batsman.
"Quinton is a fantastic player and we can't wait to welcome him into our squad for the Championship run-in," said Director of Cricket Mick Newell.
"He's one of the best batsmen in the world across all formats and he will add some further firepower to our Championship batting order.
"Knowing that we only had Ross Taylor for the first three months of the season we have been working hard to secure world class replacement for the back end and Quinton certainly fits that bill.
"He's in the same mould as Ross in the fact that he likes to score quickly and play in an attacking style and I am sure he will enjoy the late summer pitches in England."
De Kock said: "I'm very excited about joining Nottinghamshire and playing at one of the best grounds in the world at Trent Bridge," said de Kock.
"I enjoyed playing in England during the 2017 tour with South Africa and I am looking forward to coming back over and putting in some good performances for Nottinghamshire.
"The team has made a brilliant start to the season in the Championship and hopefully when I come over we can be challenging for the title in the final rounds."