Moores makes allegations of hacking after being bowled out for nine in Quarantine Cup loss to Essex
Three players made ducks and nearly half of the Notts runs came via overthrows, as Moores slipped to a second defeat from two outings in this season's competition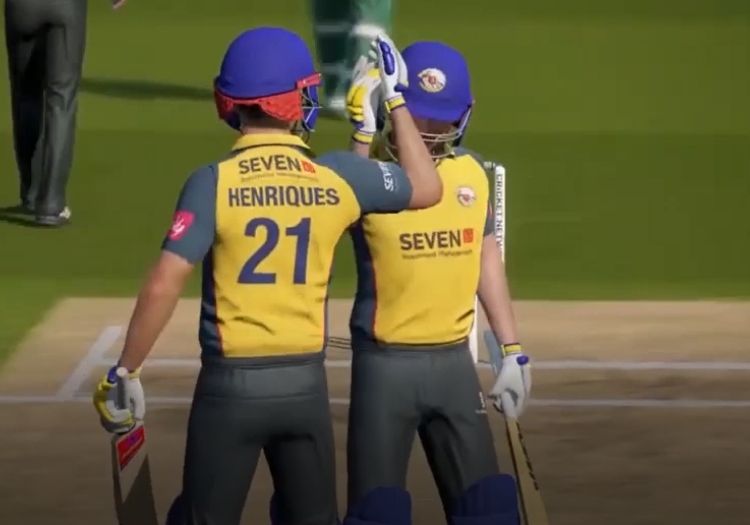 Quarantine Cup: Watch all the matches on demand!
Adelaide Oval: Nottinghamshire 9, Essex 11-3 - Essex won by two wickets
Nottinghamshire's Tom Moores claimed hackers had been responsible after his side suffered the ignominy of being bowled out for just 9 in their Quarantine Cup clash with Essex.
Three players made ducks and nearly half of the Notts runs came via overthrows, as Moores slipped to a second defeat from two outings in this season's competition.
And afterwards he made the astonishing claim, which will prick up ears at the ECB's Anti Corruption Unit, that external factors were to blame.
"I just think I got hacked," Moores said. "Genuinely, some of the buttons weren't working.
"I'm not quite sure if it's hacked or if it's the controller, or a bit of both but it's a tough one.
"Getting bowled out for nine is just unheard of, isn't it.
"In that game it didn't just quite go my way. I got caught a few times, which was a bit iffy. It was a low-scoring game but you've got to take the rough with the smooth.
"We'll put that one to the side; new controller, new day."
The writing was on the wall early on for Moores, as he saw Alex Hales fall to Porter's digital self in the first over of the game. Hales took a fair chunk of an outswinging delivery, with Adam Wheater completing a comfortable catch, and proceeded to waste his team's review trying to overturn the decision.
Dan Christian lasted just one delivery, slapping the ball to mid-off, to leave Nottinghamshire 2 for 2, and though Porter fluffed his lines on his hat-trick delivery - lobbing a wild return throw back over his own wicketkeeper's head for four runs - Essex soon had another scalp.
Moores called himself through for a ludicrous single and barely managed to get halfway down the track by the time Wheater took five paces to the ball and threw down the stumps. It was nightmarish.
Duckett was beaten by Zampa's googly, losing his off stump, before Samit Patel holed out to leave the home side - temporarily playing in Adelaide for logistical reasons - all out in single figures.
An easy task for Essex, you might have thought. You'd have been wrong.
Although Varun Chopra successfully appealed against an lbw decision first ball from Luke Fletcher, the visitors lost Cameron Delport when the South African attempted to heave his first delivery over the top and only managed to pick out Hales at mid-off.
Dan Lawrence nearly halved the target when he flicked Stuart Broad through midwicket, but Broad responded by taking out middle and leg stumps to leave Essex 5 for 2.
That wasn't the end of the wicket-taking.
Chopra lost two stumps to Broad with two runs still required and, for a few seconds, there was a sliver of a chance of an almighty upset.
But Porter and his batsmen held their collective nerve to edge their way to victory. They still stand a good chance of qualification. Moores, hacked or not, is staring down the barrel of an early exit.
Porter was happy with the win, even if his batsmen once again struggled to get going.
"I was well assisted by Mooresy's batting," he said. "Chasing nine, I was able to mask our batting problems that had started to unfold over the previous two games.
"I had a little wobble but I sweated more chasing 14 in the first game.
"If I can get a win out of the next game then it takes a lot of pressure off going into the last."
To remind ourselves of happier times we're offering a £20.19 subscription to celebrate England's World Cup win once again. Click here to claim
Quarantine Cup
|
News
|
Please ensure all fields are completed before submitting your comment!