"So sad but so positive": The tragic tale of Joe Lunn, Sutton's kind-hearted young cricketer
LV= INSURANCE PRIDE OF CRICKET AWARDS 2021: Joe's incredible fundraising efforts in the months between being told he was unlikely to live beyond 2019 and his untimely passing are recognised with the posthumous award of the Fundraising Hero title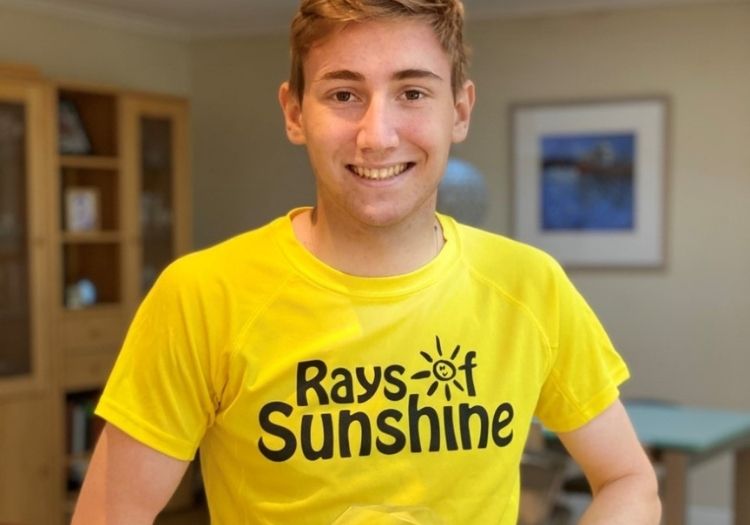 In his short life, Joe Lunn made a tremendous impact.
An effervescent, confident, kind-spirited young man, the Sutton Cricket Club wicketkeeper-batsman, who died in March on his 19th birthday, was adored by the community he left behind.
And his incredible fundraising efforts in the months between being told he was unlikely to live beyond the end of 2019 and his untimely passing this spring are recognised today with the posthumous award of the LV= Insurance Fundraising Hero title for 2021.
Joe was diagnosed with synovial sarcoma, a rare and incurable cancer which affects around one in a million people, in April 2019 after initially being admitted to hospital with suspected appendicitis. 
"You'd never know he was going through it, apart from when he'd boast about the scar he had from his chest to his belly button," his friend and Sutton teammate Sam Schofield said.
"There was never any complaining, he was still full of beans, full of life. Obviously he would have had his low moments but it was testament to his strength that he would never let you know what was going on, it was only ever positive with him.
"I still can't get my head around it. I would probably struggle to be as strong as he was."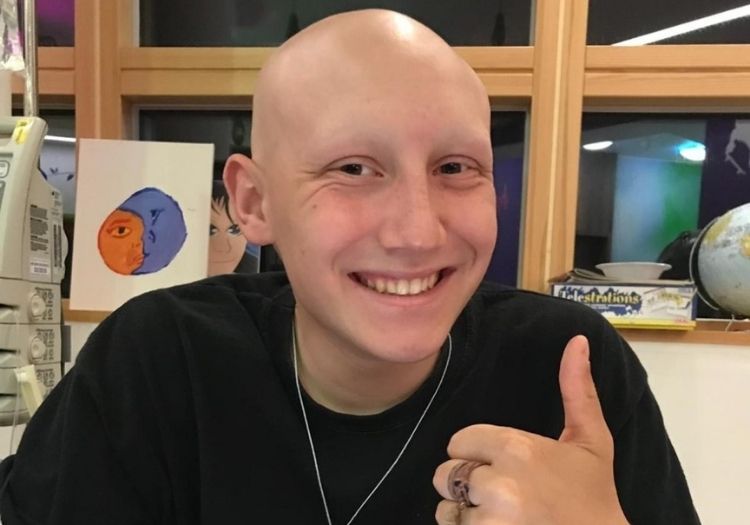 Joe Lunn passed away in March
Joe took on a solo, 100-mile bike ride in his back garden in August 2020 - a makeshift solution when his initial plans to compete in the Prudential Ride Surrey-London 100 were scuppered by Covid restrictions. 
"He borrowed a static bike and did it in his garden, surrounded by his loved ones," Schofield said.
"He set himself a target of eight hours to complete it and did it in six-something, so the character he showed to get on with it was again incredible.
"It was Joe being Joe… what's really hard? Okay I'll do that then. Of course he was going to be successful.
"He never backed down from anything, and was always one you'd want on your side. He was always up for a bit of a battle and that was definitely how he took on his illness."
Joe raised more than £16,000 on that ride, while in excess of £35,000 has since been raised in his name. 
Five of his Sutton teammates are due to take on the London Marathon for his chosen charity, Rays Of Sunshine in October, and Schofield says the community will keep his memory alive by continuing Joe's fundraising work for as long as they can.
"It's only going to go up and up, we're going to do stuff every year for him."
Defying the initial prognosis that he was unlikely to live beyond 2019, Joe went on to play cricket in the summer of 2020, and created a special moment for the people of Sutton CC.
"There wasn't a dry eye in the house," Schofield said. "We managed to get a Sunday fixture in late August and he got his first and only hundred for the club. It was such an amazing moment.
"The opposition knew about his story, and it was one of the best moments all of us had had on a cricket pitch."
As summer turned to autumn and autumn turned to winter last year, however, Joe's condition got worse.
"When he played his last game at the club and the season closed, we got the feeling we weren't getting much good news coming out of it," said Schofield.
"Those last few months it was all about him and the family.
"It summed him up that he managed to hold on until his 19th birthday. Whether he meant it… it wouldn't surprise me.
"It's still hard to think about him not being around.
"We always think about him and talk about him."
LV= Insurance are the new title sponsor of the Pride of Cricket Awards. For more information visit LV.com/gi/cricket
Please ensure all fields are completed before submitting your comment!