Salmon's most-famous role was as Charles Robinson of MI6 in the Pierce Brosnan James Bond films. He has been in too many popular series and films to list however, his CV including Prime Suspect, Doctor Who, Lovejoy and Silent Witness
Salmon's most-famous role was as Charles Robinson of MI6 in the Pierce Brosnan James Bond films. He has been in too many popular series and films to list however, his CV including Prime Suspect, Doctor Who, Lovejoy and Silent Witness. He is filming General Zod in Krypton, a Superman spin-off.
My dad, Frank, gave me my love of cricket. He was from an Indian- Caribbean background. I used to watch him play in Wardown Park, Luton, not for a club, just with friends, and he played for a sugar company in Jamaica. I was immediately taken with the strategic side of the game. You don't have to muscle it all the time. Frank is 5ft 2ins. These huge blokes would ping it down, but he would use the pace of the ball so well.
He said I should play the game, because of the social mobility side of it. "Learn how to carry your bat and behave and you will get on." It is true. I have met some incredible people through cricket.
I played in the Ashcroft High School team as an allrounder, a mediumpacer who would chase everything. We weren't a wealthy family so we didn't go on that many holidays, so it was long summers playing cricket at home and in the park. My mates and I cleared the stones for a square in the garden and my dad tended the lawn with great care. He also took the swing down and hung a stocking so I could practise my straight-bat strokes allowing the ball to come on to the bat. We were always playing, with cousins, uncles and aunts – happy days.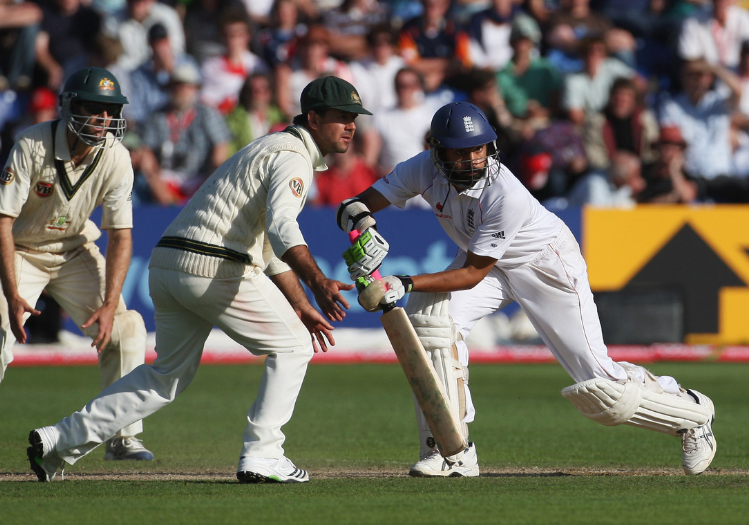 "There's an army fighting to get in, and there is Monty"
I have never played for a club. We played in the street. Frank liked us to play with a tennis ball, so we could replicate the bounce of those great West Indian bowlers. The biggest problem playing in the streets was the increasing traffic.
My heroes were the West Indies side of the 70s and 80s. Michael Holding was amazing, and Clive Lloyd was the incredible father figure to that side. It was a thrill to give him a lift once in Kensal Rise. He told me how he had wanted to take cricket to America. I also used to love watching Bishan Bedi bowl when Northants played their annual game in Luton. Dad loved spin so Abdul Qadir was a hero – the magician. I also admired Derek Randall. I sat next to him at a dinner – I adored his energy and love of the game.
A great memory was watching Monty Panesar save the Ashes Test at Cardiff in 2009. People said a draw was boring. Are you kidding? I said to them: 'There's an army fighting to get in, and there is Monty, he is not the best warrior, but he was keeping the gates shut' – incredible.
My modern hero is Jimmy Anderson. I admire how he fought back from the coaches trying to change his action. I know how hard he works to keep playing. He is an inspiration. I also played with Rachael Heyhoe Flint. Her bowling was so accurate – she could put it on a sixpence.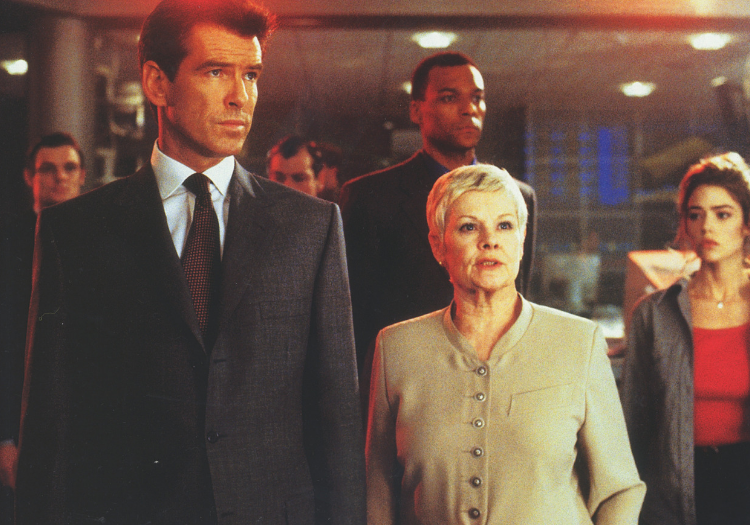 The name's Salmon. Colin Salmon. (The World Is Not Enough)
I bowled Mike Gatting first ball once in a six-a-side game at Sir Victor Blank's ground in Oxfordshire. I noticed with Gatt that once he is in for three or four balls, he is almost impregnable. You have to get him early. I enjoy the charity games. John Snow gave me a pair of his old socks once. And Chris Lewis gave me one of his bats. It feels like a piece of balsa wood, but it sends the ball into next week. Chris is in a good place now. He is coming back.
I became a cricket ambassador for the Prince's Trust, along with my great mate Wasim Khan. HRH the Prince of Wales gave us the task of encouraging kids to play cricket. We met Lawrence Prittipaul [former Hampshire allrounder] and Trevor McArdle, the founders of Cage Cricket. No smashed windows! No damaged cars! With all the sold playing fields, and problems with obesity, this is amazing.
It really gets kids engaged. Lord Patel of the ECB is a great supporter. You don't need to buy your own bats, pads, you don't have to round up 22 players, there's no health and safety worries… you just need six players, they rotate, everybody faces each other an equal amount of time. It is going to take off.
We took it to Brooklyn. There are huge Caribbean communities out there and they loved seeing their grandkids trying this. Some youngsters were bowling fast all the time. I told them, you don't always need to be aggressive. It's like life – think of it as asking the batsman a question – sometimes, the slower the better. Try flight and trickery. People must not see Cage Cricket as the enemy. Hopefully youngsters will go on to play club cricket. We are not competition, we just want to be an exciting entry point to cricket.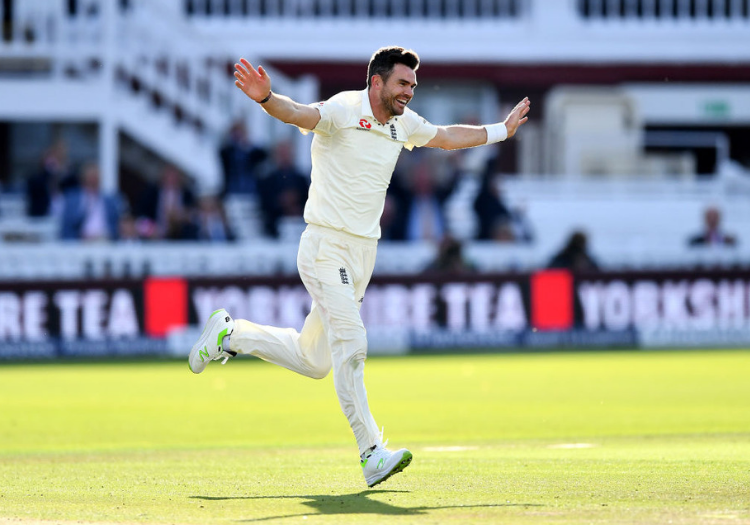 "My modern hero is Jimmy Anderson"
I try to go to as many matches as I can. The last I went to was the Test at Southampton, when England secured the series against India. I was a guest of Rod Bransgrove who has done incredible things at Hampshire. It's difficult as I am all over the place most of the time… Northern Ireland, New Zealand, USA but I look forward to slowing down at some point and taking in more matches.
Acting is a bit like cricket. Actors and cricketers are both wanderers. There are partnerships. There is walking onto the big stage – stage fright! It can be intimidating. I took part in a Samuel Beckett festival in Enniskillen reading some of his later texts. I felt I needed a key into his work and then I discovered his love of cricket. I began to understand him. He knew how to make an art of waiting! It all suddenly made more sense.
Playing Charles Robinson in the Bond films was fun. It was like an England call-up! I cannot recall talking cricket with Pierce Brosnan, but we stay in touch. I did talk cricket with Benedict Cumberbatch [they made a short film, Little Flavour]. Maybe we can get them both in the cage!
There is so much to cricket. The innercity communities and state schools – they are missing out on a whole new vocabulary. I know the 'Englishness' of it is criticised, but I don't look down on that. Actors need diction and clarity. I tell youngsters, see how many shots you can play. Increase your vocab and strokeplay. Look at the words of CLR James. Cricket never stops giving.
The game must stop just focusing on the big three. We need to find the gaps. Brazil, Nepal, Italy – Cage Cricket can go anywhere. The Commonwealth diaspora is everywhere. Cricket will never die. Those of us who love it will never let it. We will keep championing it.
This article was published in the March edition of The Cricketer - the home of the best cricket analysis and commentary, covering the international, county, women's and amateur game
To subscribe for just £44.99 per year, click here