As the Cricket Society celebrates 75 years, JAMES COYNE considers the continuing attraction of these associations in a digital age
(Above: The Cricket Society and the Northern Cricket Society gather in Holborn for their 1953 Coronation Year dinner. Guest speakers on the top table were Sir Ian Jacob, the writer and soldier RC Sherriff, Douglas Jardine and MCC assistant secretary Billy Griffith)
The whole world seems to have moved onto Zoom over the last nine months, and cricket societies are no different.
Their great USP, the free-speaking talks given to members by prominent (and some more obscure) cricketing figures, have been forced online. But, with any luck, the change might inadvertently point the way to long-term survival.
It is a surprise, given the British penchant for clubs and associations, quite how recently cricket societies began. The Cricket Society, as befits their use of the definite article, is the largest and oldest of the 28 bodies affiliated to the Cricket Societies Association, and turns 75 in November.
This in a sport where many of the first-class county clubs are already twice as old, where Cricket: a weekly record of the game (the forerunner of The Cricketer) was first published 138 years ago, and Wisden Cricketers' Almanack is preparing its 158th edition.
The Cricket Society's chairman Nigel Hancock suspects that advances in communication explain why societies did not form earlier: "The Second World War changed so much so quickly, broadening people's horizons and expectations, increasing their longing for entertainment and readiness to travel, to be less local."
The Society of Cricket Statisticians was founded in the great post-war tumult for cricket, at Great Scotland Yard on November 17 1945. Early reports on society activities were carried in The Cricketer, one of the mediums all members could access.
So many members joined up in the first three years that the body renamed itself The Cricket Society, to emphasise a love for the game beyond just stats. One of the founders, Antony Weigall – a cousin of Gerry, Kent batsman of the Golden Age – recalled how the society was infiltrated in the early years by all manner of businessmen whose main motivation was to flog their books or table cricket games to a captive market. Sounds a bit like a few Facebook groups I've been a member of...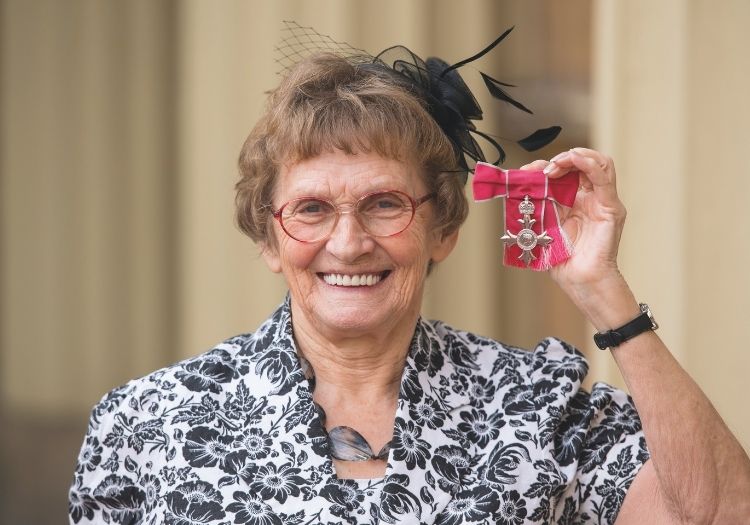 Enid Bakewell was a recipient of a 2019 Cricket Society award
The philosophical split between diehard stattos and the rest reared its head once more in 1973 with the formation of the Association of Cricket Statisticians, leading the famously prickly man of letters Irving Rosenwater to issue sonorous warnings about the upstart cutting across the bows of the older organisation. The motion to form the ACS carried by one vote. Quite a few people are members of both these days.
The Cricket Society eventually banned Rosenwater from entering its annual quiz, so easily did he win, and in 1961 he started the Journal of the Cricket Society, which – while never a high-street publication – has been the organisation's engaging mouthpiece.
Rosenwater managed to resign in umbrage from positions at both Wisden and The Cricketer – though this did not stop EW Swanton from becoming Cricket Society president. Rosenwater gained greater fame as the scorer for BBC TV and later World Series Cricket, when Kerry Packer made him an offer even he, with all his principles, could not refuse.
The Journal, published biannually, has been edited by Hancock since 2014, and specialises in lengthy articles on diverse historical subjects, with plenty of space devoted to book reviews, written mainly by John Symons. The Cricket Society's book award, run in partnership with MCC and in pre-Covid times presented at a lucrative Long Room dinner, is up there among the most prestigious book awards in cricket.
The society's close relationship with literature and memorabilia is captured in a touching article by Nick Tudball in the Spring 2020 edition on what must have been the devilishly tough decision, in 2017, to auction off the sumptuous but seldom-used Cricket Society Library, maintained for so many years by Howard Milton in the Royal Over-Seas League in London.
So that's how I came across an impressive bundle of cricket books in the St John's Wood High Street branch of Oxfam, all bearing the Cricket Society stamp on the inside cover... At such times cricket does seem a small world.
The Cricket Society was essentially a southern construct, so by 1980 a further 18 societies had cropped up across the country, mainly in the midlands and the north, in addition to seven in Australia and one in Zimbabwe. Fifteen years ago there were reckoned to be about 7,000 members of cricket societies worldwide.
The Cricket Society has around 1,700 members today, mostly living in southern England. The committee are keen to shed the tag of 'a Home Counties club', with especially hard work done in the West Country branch by Stephen Chalke; there is also an energetic Midlands branch based around Edgbaston, and another in the north-east.
Irving Rosenwater "could always be relied upon to enliven proceedings", on one occasion upsetting another member so much that Rosenwater was challenged to step outside. Such an altercation wouldn't quite work on Zoom
"We are keen not to be pigeonholed as a society only interested in red-ball cricket, though clearly we love it dearly," says Hancock. "We've very much embraced white-ball cricket, women's cricket and the full spectrum of the game."
The Cricket Society has always had a wider remit than the ACS. One recent project was to raise money to tidy up the overgrown grave of Ivo Bligh, who captained England in the first series with the Ashes as the prize.
And the Cricket Society fields their own team, which in a normal summer would play around 25 games across southern England. Six Test players and an Oscar winner (the director Sam Mendes) have all been lured out to play, plus the former Hollywood child actor Dr Clifford Severn, who was 88 when he appeared for them on tour in Pennsylvania in 1976.
Their first overseas tour had been to Paris in 1954, where – with an appropriate sense of history – they took on the Standard Athletic Club which had supplied so many players to the France XI that won silver in the 1900 Olympics, and so many of the engineers who built the Eiffel Tower. The Australian Cricket Society, chaired by the estimable historian and journalist Ken Piesse, also have a serious fixture list.
There's always cricket in Melbourne on Boxing Day… and so too in Leeds, where the Northern Cricket Society play North Leeds CC in the most famous annual Boxing Day cricket match in Britain. Rain, snow and biting cold has never stopped them over 70 consecutive years, so with any luck neither will Covid-19 on December 26 2020.
This connection with the game as it is actually played – rather than just on paper – has seen the Northern Cricket Society, Chesterfield Cricket Society and Wombwell Cricket Lovers (based in Barnsley) all play a significant role in coaching young cricketers, with Joe Root among the Yorkshire players to have passed through the scheme.
In the raft of annual Cricket Society awards, no fewer than three of the 10 handed out in 2019 went to women. At one end of the spectrum, Enid Bakewell, 79, the legendary former England player, won the Ian Jackson Award for Services to Cricket; at the other, Alice Capsey was the country's Outstanding Under-16 Schoolgirl Cricketer. Capsey has since excelled in the Rachael Heyhoe Flint Trophy. Raf Nicholson, the academic, journalist and influential Cricket Society committee member, reckons she will be opening the batting for England before long.
The lifeblood of societies, though, remain the Q&As with players, ex-players, journalists or authors. Especially in winter, these gatherings are hotly anticipated.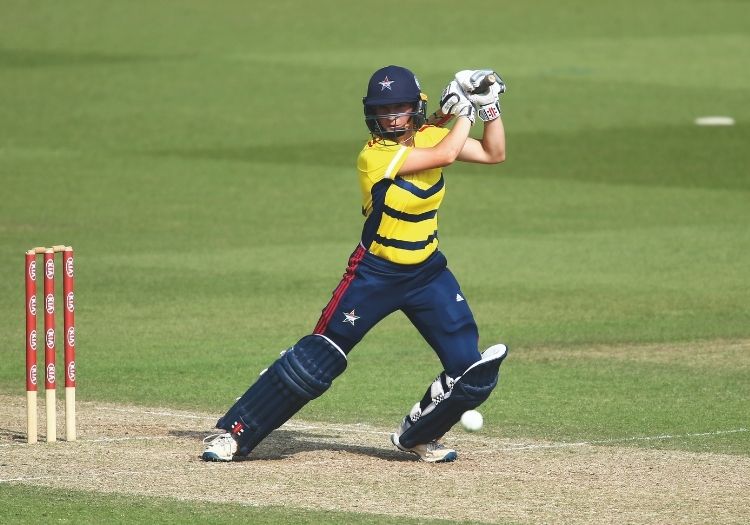 Alice Capsey was another recipient of a 2019 Cricket Society award
The Cricket Society of Scotland asks all speakers to do one chat in Edinburgh and one in Glasgow to capitalise on the long journey north. In 2019 the Scots had an enjoyable encounter with the Australian Cricket Society, whose members had been at Headingley for Ben Stokes' heroics in the epic Ashes Test, then travelled north to Balmoral – repeating the famous trip made by Don Bradman's Invincibles in 1948.
The London meetings of the Cricket Society, while inevitably gravitating away from Fleet Street in line with the media exodus, have included nights that have gone down in folklore. Alan Knott's presence as guest speaker one year drew a record attendance of 250.
Milton, who has attended more than 400 meetings, noted that Rosenwater "could always be relied upon to enliven proceedings", on one occasion upsetting another attendee so much that Rosenwater was challenged to step outside.
Such an altercation wouldn't quite work on Zoom. But technology has allowed Q&As to continue during lockdown, better attended than ever, without societies incurring rental fees.
Hancock admits that, before lockdown, a third of Cricket Society members had never attended a Q&A in person.
As with everyone in society, though, it's a question of how long people can tolerate without actually meeting each other. One thing social media has taught us is you can have all the societies or groups or followers you want, but it doesn't beat the richness of human contact.
Rosenwater once defined the nature of Cricket Society talks: "Freedom of speech is encouraged in the absence of the press." As with after-dinner speeches, Q&As are either assumed to be off the record, or at the very least conforming to Chatham House Rules.
Even as a pesky journalist on the lookout for spicy lines, in an age when conversations are easily recorded, I hope that isn't completely lost. I've always rather thought the beauty of a talk on cricket is to listen enraptured, and attempt to distinguish fact from a yarn probably too good to be true.
This article was published in the November edition of The Cricketer - the home of the best cricket analysis and commentary, covering the international, county, women's and amateur game
For unrivalled coverage of the county season, subscribe to The Cricketer and receive 3 issues for £5