Paul Weaver explains why Sussex and England's Ted Dexter was a complete batsman in attack and defence
When television pictures were small, monochrome and fuzzy, like snowstorm paperweights, Ted Dexter entered my life. Even in those unpromising circumstances he stood out, a man apart.
The old family TV was a large lump of walnut furniture and Dexter appeared trapped inside it, like a war refugee in some miniaturised Moscow blizzard, but he bounded free and straight into my imagination. Cricket, for me, would never be the same again.
It was 1963, the year of Profumo, the year sexual intercourse began, according to Philip Larkin's poem, Annus Mirabilis. The Beatles released their first LP, Please Please Me. And at Lord's Dexter hit Wes Hall and Charlie Griffith towards oblivion. He strode to the crease, it seemed, with his bat in one hand and a fistful of Rupert Brooke in the other.
Cutting, pulling and driving – especially driving – with immense and arrogant power, he transfixed all who watched him. He scored 70 at almost a run-a-ball, exceptional then. It was one of his finest innings, alongside another mighty cameo, his 76 against Australia at Old Trafford in 1961.
He was criticised for playing too many vignettes. But this great attacking batsman had a Test average of 47.89 and played two outstanding match-saving innings, 180 at Edgbaston in 1961 and an eight-hour 174 at Old Trafford in 1964, both against Australia. How many of England's current thunderbats have the temperament and technique to play innings such as these?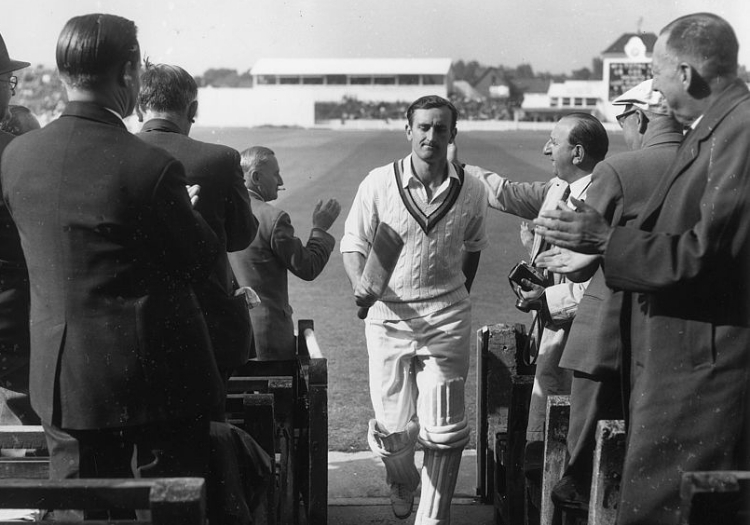 Tall, athletic, wide-shouldered and strong, he drove off the back foot equally well and looked like a throwback to the game's Golden Age. Ray Illingworth once told me: "He hit the ball harder than anyone I ever saw."
Dexter was also a fine fielder – if he was not practising his golf swing or fretting about the result at Sandown – and a partnership-breaking bowler with real zip.
His life has been vividly coloured and he would have found even greater fame in today's celebrity-obsessed society. He was an outstanding amateur golfer, the best Gary Player ever saw. He played rugby to a high standard. In 1964 he stood for Parliament against future Labour prime minister James Callaghan.
He married a model, Susan – he modelled himself, on occasions – and piloted her and their small children to Australia. He drove powerful motorbikes, was an author and journalist and owned a racehorse, and then greyhounds. In later life he would run his own PR company, become chairman of the selection committee and then president of MCC.
As a boy, I longed to see him play live. That chance felt remote when, in 1964, we moved from Leicestershire to Lincolnshire and then to Suffolk. Cruel parents! I had missed my opportunity, it seemed, when he retired in 1965, after running himself over with his own, beloved pale-blue Jaguar, breaking his right leg; he had run out of fuel and lost control as he pushed the vehicle.
Then, in 1968, something wonderful happened. We moved to Sussex. Even better, Dexter made a brief comeback, playing two Championship matches and a clutch of Gillette Cup games.
"I could make out his Basil Rathbone-like features and an expression close to disdain as he flailed bowlers"
I was so excited I remember one day running up Selbourne Road towards the Hove ground when I heard he was batting, breaking into a sweat in my cheap, dark, civil servant's suit and nylon shirt. I could recognise the crack of his bat above all others, or so I thought.
At Hastings that year he played one of his greatest innings. Three years after retirement he scored 203, his last century coming in 103 minutes; there were three sixes and 23 fours. In Alan Lee's ruminative book, Lord Ted, Tony Greig said: "Our twelfth man was sent out from the ground to clear a runway of sorts so that Ted could land his private plane. When he strode into the dressing room, a strange smell accompanied him. It was his cricket case, unchanged after three years, and suffering severely from mould and dry rot."
The pitch assisted Derek Underwood, as it usually did, but Greig added: "He gave Underwood hell. I have never seen him punished so severely. And he used the same old brown bat he had before." He was immediately recalled to the England side, though achieved only modest success.
I used to hang around the press box, making a general nuisance of myself. John Arlott would pay me a £1 note to dictate his copy to The Guardian – he detested doing it himself. After the Hastings innings the local freelance, Jack Arlidge, asked me to get quotes from Dexter. I rushed up to the great man, pen and paper poised. "Not today, sonny," he said. He thought I was an autograph hunter. At last, I got to meet my hero, and he pushed me away!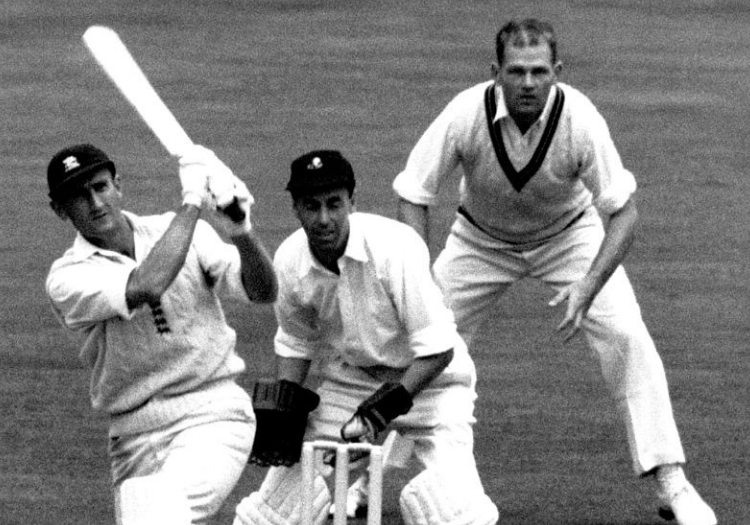 Dexter was often misread as aloof and distant. When, later in life, I became a cricket writer and he achieved high office, I got to know him and realised he was shy and vague. He was still difficult for ordinary players to relate to. Once, when Sussex were batting on the last day of a Championship fixture at Hove, the Duke of Norfolk, the club president, asked Dexter if he wanted to go to the Brighton races that afternoon. Without hesitation he agreed. But, with a declaration pending, Jim Parks had to telephone the racecourse to consult the captain about its timing.
Dexter was, in truth, an indifferent captain. He lacked the common touch with players and often complicated tactics with highfalutin theory – though there were many occasions when it came off: he was the first captain to realise that the Gillette Cup was essentially a defensive game – Sussex won the trophy in its first two years, 1963 and 1964.
But it is the magnificence of his batting that will be remembered above all else, and he would have been a monarch in today's short-form game. There was such power and hauteur about his strokeplay.
When I held the indoor TV aerial in precisely the right position, I could make out his Basil Rathbone-like features and even an expression close to disdain as he flailed all the bowlers around him. Dexter was a proper hero all right.
Paul Weaver joined the Sussex Express in 1970, his first job in journalism. He worked for Hayters and the Southend Evening Echo, where he won a number of awards. He became cricket correspondent of the News of the World and the Daily Mirror before joining Today as senior sportswriter. He wrote for The Guardian for 25 years until 2016
This article was published in the May edition of The Cricketer - the home of the best cricket analysis and commentary, covering the international, county, women's and amateur game