Sussex batsman Luke Wells tells Huw Turbervill what it is like to play for Jason Gillespie...
Luke Wells is confident key components of Jason Gillespie's coaching style – trusting his players and allowing them to play with freedom – can help Sussex take those last, vital steps this season.
Sussex finished third in Division Two of the County Championship last season – just missing out to Warwickshire and Kent in the promotion race – and were runners-up to Worcestershire on T20 finals day at Edgbaston.
It was also a difficult year for Wells, 28, after his fine form the summer before. He is confident a winter breaking records in Australia – and signing a new deal at Hove – has set him up for this season however, and early signs were good. He made an unbeaten 98 at Durham in the second Championship match, and has otherwise scored steadily, although he sat out the Royal London One-Day Cup.
"It's brilliant paying for Jason," Wells said. "He gives trust to his players. He gives us freedom. In return we work that extra bit harder. He's very level – if we lose or win, he's always the same. We were playing a game at Cheltenham last July. It was tight, Gloucestershire were chasing a score in the fourth innings and got really close (they lost by 28 runs). Jason was just unflustered throughout. That rubs off on the rest of the team. Everyone is looking really fit and has made strides in their games since last year. We feel we are in a good place."
Wells spent the winter as captain and coach of Casey South Melbourne CC, breaking their runs record set in the 1950s. He played one- and two-day cricket at weekends, with a T20 competition – The Vic Super Slam – in midweek. He enjoyed it so much he is returning next winter.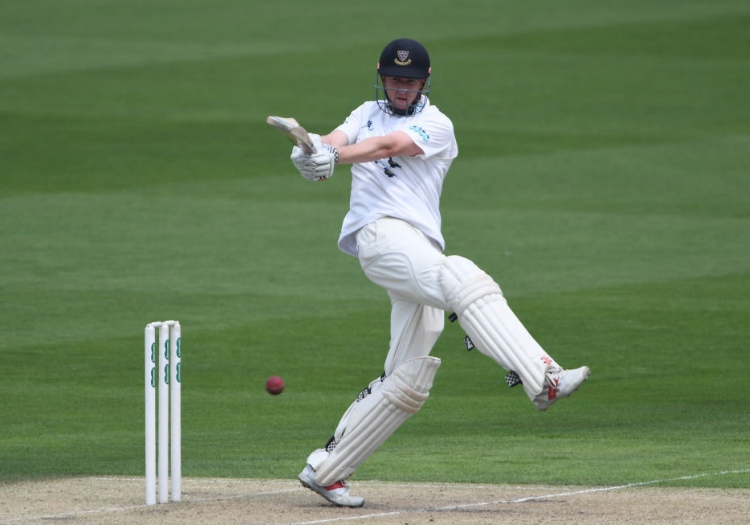 "Last year was a difficult one (607 Championship runs at 26.39)," he said. "What made it harder was that the year before was my best year ever (1,292 runs at 64.60). I think I was constantly comparing myself to the season before, as opposed to just playing the game. That was why it was so nice to go away for the winter – to relax, and remind myself how good I am: how well I can play when my mind is not fretting and worrying. It was about the fear of failure.
"I am a senior player so I know my performances can have a potentially really big impact on the result of a game. I kept comparing results and technique to the year before when I felt so good. So I kept thinking, 'Why am I not feeling so good?' It spiralled last year. I did get a hundred and a few half-centuries but it was nowhere near the season I wanted to have.
"Now if I don't feel a million dollars on the day, I just need to accept that, play and react to the ball; because I know if I stay there long enough I have the defensive technique and mindset to get through those tricky periods and go on and score big centuries. It was also a particularly difficult year for batting last year and I wasn't the only one who struggled across the country. I think only about two people scored 1,000 runs, and it seemed almost every seamer took 50-plus wickets. There have been a few things to redress the balance in the four-day game.
"We lost a couple of key games towards the end of the season – notably Durham and Northants away. That hurt. The key game was against Warwickshire which we had to win, and it was a placid surface, which didn't help us force a result. The consistency of top-order run-scoring was the main thing because we were taking wickets. We needed a few people to go on and play the match-changing innings, the 150-plus scores. The difficulty for me is that I knew that if I had replicated my 2017 form we probably would have gone up. Stiaan van Zyl was a big loss (to injury). He has a wonderful temperament. I love batting with him.
"So far this summer it's been a strange one. I judge myself on whether my runs contribute to wins, so I was delighted with my performance at Durham, but apart from that I've had starts and found weird ways of getting out. My first five-for (against Glamorgan) was a bonus of course (he bowls leg-spin).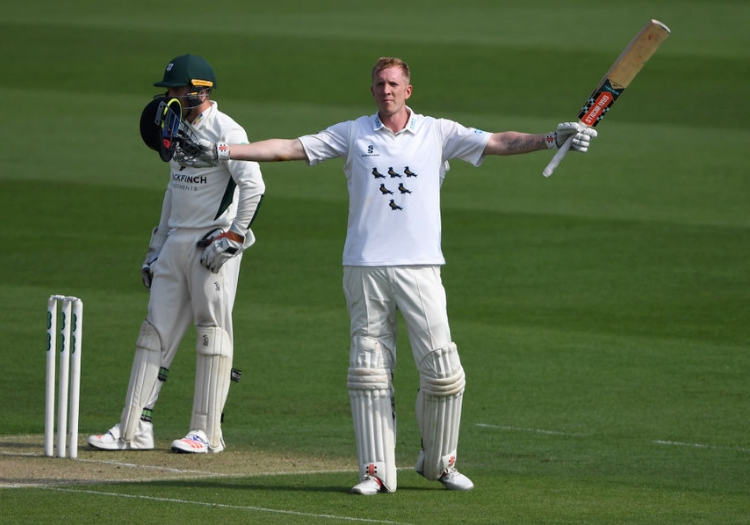 "As a team we've not been at our best so far, but apart from the Leicestershire game we've been on top. There's more to come from us, although we realise we are unlikely to see Jofra Archer much this season – or in years to come for that matter. There is a long way to go though."
He also has other things to keep him grounded. "I had my partner and one-year-old son, Jonny, in Australia, and I'm studying European History through the Open University."
Wells is Sussex through and through, following in the footsteps of his father Alan and uncle Colin. "I came through the Sussex system from nine years old, into the academy, then 2nd XI, and then my professional contract. This is my 10th season. I have been very lucky."
Alan won a Test cap in 1994, and his son has not given up on one himself yet. "Mark Ramprakash said something nice when I scored a double-hundred in early season at The Oval in 2013," he said. "Unfortunately we lost the game, they had a very quick attack, but I think he compared me to Alastair Cook. That was the highest praise a left-handed top-order player can get!"
He can just about recall his father's appearance against West Indies at The Oval. "He played the last Test of that series a few years after I was born. He hit the ball on to the top of his thigh pad for a golden duck, caught short-leg, and then made 3 not out in the second innings. He didn't play again. It was a funny time for English cricket – a lot of one-Test wonders. There were some interesting selections! I think he was the oldest debutant for a long time. People said he should have played earlier, and then he went on the rebel tour to South Africa (1989/90). People can never take his cap away though. If I could play one Test for England I'd treasure my cap as well!
"I remember him more playing at Kent than for Sussex though. He played there from 1997–2001. I used to play with Steve Marsh's son, Christian, on the outfield. I also recall my mum bowling at me on the grass banks at Hove. I played with anyone and everyone. I never really watched Dad!"
This article was published in the July edition of The Cricketer - the home of the best cricket analysis and commentary, covering the international, county, women's and amateur game
To subscribe for just £44.99 per year, click here