Joe Denly wonders if he might have batted differently in Tests, as he speaks to SAM DALLING
Stick to what you know, they say.
If it ain't broke, don't fix it.
If something works, run with it… Paul Hollywood would be ill-advised to open up a sushi joint.
Curiously though when Joe Denly stepped into the eye of the Test cricket storm he plumped for something new.
On song the right-hander is cricketing eye candy. A strokemaker who, like a Swiss army knife, has something for all occasions.
He makes his runs at a decent lick; stints in the IPL, Big Bash League and Pakistan Super League attest to that.
Triple-figure scores in that format are as precious as Willy Wonka golden tickets, but Denly has four.
And so it surprised many to see him take the 'strap in and occupy' approach on the biggest stage of all. Definite shades of another much-loved son of Kent, Chris Tavaré.
Now for context. Denly came into a side freshly humbled in the Caribbean. Having been dismissed for a paltry 77 in the first innings of the first Test at Barbados in January 2019, stability was required. Denly delivered just that.
The 'Dentury' was born, a vigil lasting more than 100 deliveries. He made nine in his last 17 Test innings. The samba had truly become a waltz.
But there were no orders from on high. Denly was master of his own destiny, selflessly knuckling down for the greater good. He has no regrets.
"I've never been asked to play in a certain way," the 34-year-old told The Cricketer. "When I came into the team Chris [Silverwood] and Rooty [Joe Root] were very specific with our plan as a team. They wanted us to score big runs in the first innings but weren't too worried how you did it. Whether to occupy the crease or be aggressive was up to the individual, and so all the time when I played Test cricket I was thinking 'What's the best way for me to score runs?'
"You come up with different plans against different teams, different bowlers. That's how I've tried to approach each innings. I was never told how to play. I was saying to my dad recently that if I wasn't to play again I'd be very proud of what I've achieved."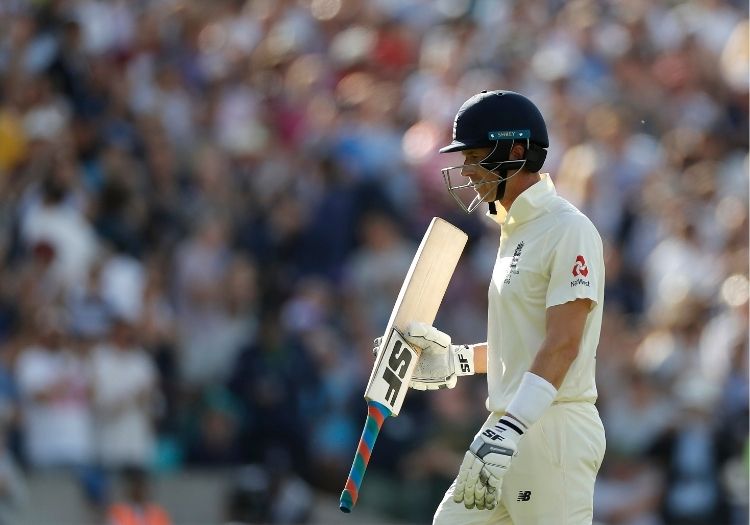 From his Test debut to his omission a few months back Denly featured in 15 straight games.
Few doubted his aptitude for the game at that level, but the annuls of time are littered with fine players who have plunged into the international pool and struggled to stay afloat.
A serene breast-stroke – however aesthetically pleasing – is no match for a brutal rip current.
And when you are in your mid-30s, old Father Time is lurking nearby, tapping away knowingly at his Casio.
The axe fell a solitary match into a truncated summer, Denly's Test career effectively ending in the same fashion it began: one game into a series with the West Indies.
Bitterness is not his style. Disappointment naturally – particularly at falling a maximum short of a 2019 Ashes hundred (he made 94 at The Oval last September) – but that is tempered by a healthy dose of realism.
Ultimately it is a numbers game and an average a smidgen under 30 (29.53) doesn't quite cut it.
"If you look at those batting at No.3 and 4 in teams around the world, they're averaging 40-plus," he admitted.
"I had opportunities but wasn't able to kick on and capitalise on those good starts. I felt comfortable at the crease and should have gone on to get three or four big hundreds. Looking back, that game against Australia was a great opportunity to get a real big one against the best bowling attack I've ever faced. I'm not going to lie, of course I'm disappointed not get a hundred for England in any format with the bat. If I had then statistically I'd have looked a bit better."
For well over a decade Denly has been one of the recognisable faces on the county circuit, a three-season stint at Middlesex (2012–14) punctuating his time at Kent.
His Test bow in early 2019 was his second run in an England shirt, having enjoyed 14 white-ball outings back in 2009/10.
Reflecting on a near 10-year hiatus he confesses to "probably being a bit young and not quite ready to play" back then but it felt different when he returned. The boy had become a man.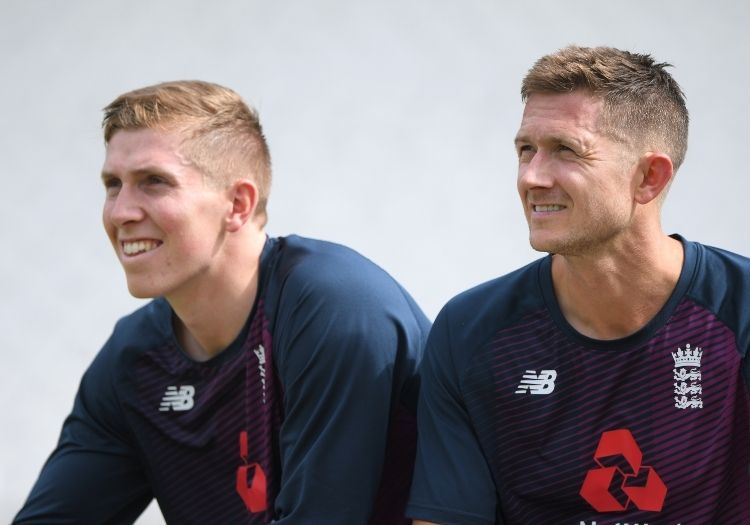 Despite being a senior figure though, he was, like his team-mates, grappling with the new sheriff in town: social media.
Still in its infancy when Denly first drank from the goblet of international cricket, by his second coming what had innocently started life as platforms of positivity had been well and truly commandeered by internet pirates as unfiltered, real-time vessels of hatred.
He has personally experienced both sides of the coin.
The #denlymemeteam merrily go about superimposing his face onto the most random of images in a display of affection. But there is a dark side too, with a group of trolls not shy of making their disdain at Ed Smith sticking by his man known.
And Denly firmly believes it needs addressing for the sake of those making their way in the game.
"I think how you deal with the outside pressures in international cricket is the biggest challenge. Mentally it's a real test as you're in the public eye all the time.
"Social media can be amazing but at the same time it can be quite detrimental. A lot of it is negative and there are some people out there who seem to have nothing better to do with their time.
"I'm a bit older, a bit wiser to it but it's a challenge. I come off Twitter when I've been involved in England but you still get someone message you saying: 'Did you see what this person wrote?' and of course you're like 'no I didn't read it but what did they say?' or you find yourself having a look.
"You do read things that you probably wish you hadn't, to be honest. For the younger guys starting out their international careers I think it's probably something that needs to be looked at. These keyboard warriors like to point out where you're going wrong. It's verging on abuse sometimes and they need to be accountable for their actions, that's for sure."
That Denly broke back into the England set-up after so long in the domestic cricket wilderness was as much down to his leg-breaks as anything.
Yes, in the two seasons before his return to the fold, he racked up more than 2,000 first-class runs.
Impressive numbers but in the 21st century game having more than one ace card helps butter the sourdough on the table.
And so it proved. In the summer that led to his recall, Denly snared 23 red-ball wickets at under 19 a pop. All of a sudden he was scrambling for his passport and boarding a plane to Sri Lanka.
"Whether to occupy the crease or be aggressive was up to the individual, and so all the time when I played Test cricket I was thinking 'What's the best way for me to score runs?'"
It's an impressive art is leg-spin. The lion's share of part-timers bowl finger spin. Wrist spin is reserved for the specialists. But Denly never shirks a challenge and as an opener he revels in getting involved early doors.
"I love it!" he said. "It's good fun and being a wrist spinner you can cause a bit of trouble. Certainly in T20, I've really enjoyed the responsibility of taking the new ball and bowling in those Powerplay overs. It's a great opportunity to get the team off to a good start by taking wickets.
"But as a batter who bats early more often than not, I know it's the best time to be out there and there'll be times when they get hold of you. It can be very frustrating and it pushes my buttons – there's no doubt about that.
"I'm definitely still a batter who bowls! I'm always trying to work on something a bit clever and have a few variations up my sleeve. I've got a wrong 'un but it's not quite an Adil Rashid wrong 'un. I find him so hard to pick: I don't know what it is but he's got incredibly flexible wrists. Normally standing behind someone bowling leg-spin you can easily pick the googly but with him I really struggle. It's phenomenal."
Only time will tell if Denly returns to an England dressing room. Naturally he is adamant a recall remains a "driver", citing a "big year" of Test cricket on the horizon. But he recently lost his white-ball contract with the ECB, suggesting the selectors might have other ideas.
Whatever happens, no one can take way the memories accumulated during 44 appearance for his country.
Cut through the white noise and the financial incentives and you are left with the reason everyone starts out: for the joy of it.
Eleven humans at close quarters, forming a water-tight bond and revelling in each other's company.
Sounds simple but history suggests it can't be taken for granted. And the bulk of Denly's England outings have come with camaraderie at an all-time high.
One example is the penguin, a dance move that went viral after Jos Buttler had just put the Aussies to the sword in a T20I.
"That came out of nowhere," laughs Denly. "Jason Roy put on a random catchy tune with a really good beat. We were just mucking around in the changing room and I think it was Woody [Mark Wood] who came up with it.
"Jos played that great innings and he was part of the dancing crew before the game. As he was coming up the stairs we put the song on and got the dance going. We didn't realise that Jofra [Archer] had his phone out and was videoing – it's very dangerous, you have to be careful. Before we knew it that was all over social media and the penguin dance was born!"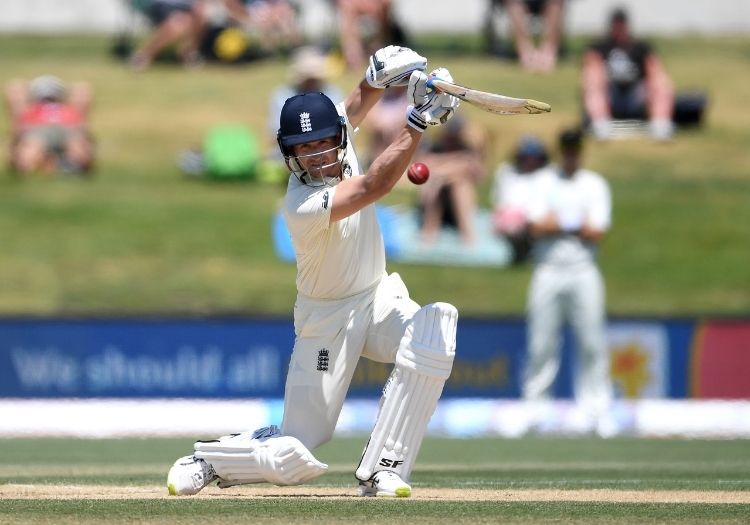 Inevitably conversation turns to Zak Crawley; an impossible topic to avoid when talking Kent and England right now, and a man whose meteoric rise almost certainly hastened Denly's exit from the Test arena.
In the gloom of 2020 the 22-year-old sparkled. Midas himself would have looked on with envy.
A giant of a human, and now an even more imposing figure with bat in hand. No mean feat given he stands at well over six feet. Red-ball or white-ball the result was the same; runs.
Crawley's love affair with Southampton in particular blossomed. After some initial flirting (76 and 53 against the West Indies and Pakistan), he fast-tracked the relationship with a record-breaking Test double-hundred. And to prove it was no fling, he returned in Kent colours to rack up a maiden T20 ton.
Few were surprised to see 'Creepy' voted Vitality Young Player of the Year by his PCA peers but did those in the know at Canterbury expect such big things?
"If I'm honest I don't think so," admitted Denly. "I remember seeing Zak come to training and thought he could play, but never did I think… well he's surprised everyone with the way he plays. The way he's developed and come on in the last few years has been quite incredible. He's one of those tall guys with those long levers who effortlessly hits the ball to the boundary. He hits the ball so hard and it races off his bat.
"Rob Key is one of his biggest fans as we all know, and rightly so. He saw something in him from pretty early and has done a lot of work with him. Even Rob on commentary said he didn't realise he was capable of playing an innings like the 267 against Pakistan. It was just like a highlights package."
Kent cricket is in a good place right now, with club skipper Sam Billings making it an England trio this summer.
And with back-to-back T20 World Cups on the horizon, there is another man in contention: Daniel Bell-Drummond, Crawley's top-order partner.
Bell-Drummond enjoyed a fruitful Blast campaign, finishing with a tournament-high 423 runs at strike-rate touching 155.
After years of promise his time might have arrived and Denly is certain his team-mate has the tools to go to the next level.
"You look at his statistics and performances over the last couple of years and few would argue if he would get a shout in that England set-up. It wouldn't surprise me although we know how tough it is to get into.
"He's a very rare talent; there's no doubt about that. It's a case of backing up those numbers year in, year out and he's certainly done that the last couple of seasons. Once he gets in he's very hard to bowl at. He hasn't got all the funky shots but he's got an incredible eye and fast hands. He plays the ball in strange areas; he runs the ball down to third man almost from outside leg stump sometimes."
This article was published in the November edition of The Cricketer - the home of the best cricket analysis and commentary, covering the international, county, women's and amateur game
For unrivalled coverage of the county season, subscribe to The Cricketer and receive 3 issues for £5