Ex-England captain NASSER HUSSAIN answers questions from the readers of The Cricketer about England's World Cup preparation, the County Championship and Haseeb Hameed
How delighted are you for Haseeb Hameed?
William Thorns, Birmingham
It's been one of the most incredible stories. I was in India (2016/17). No one goes and plays like that on the back of so few first-class matches (apart from Alastair Cook). But then he broke his finger, and struggled for two years against the Dukes ball, with his technique, and his low hands. He had too much advice coming from different sources. He had to work out what advice he needed for his game. Now he appears to be back. One thing I'd like to see is that if he reaches three figures, for him to go on and really cash in. He needs to think about those times he kept nicking off, and when he was in the minibus going to a 2nds game, when he seemed a world away from the England team. I have also been monitoring Dominic Sibley's progress with interest. There seems to be a new generation of top-order batters coming through – including Ollie Pope and Zak Crawley. It is an area England have been struggling in, apart from Joe Root and Cook, so that is encouraging.
What have you made of the Championship so far?
Bob Faulkner, Streatham
This April's scores have been much higher than previous years. It looks as if the Dukes balls they are using, with tighter-stitched seams, have made the difference. The match at Cardiff – Northants replied with 750 to Glamorgan's 570 for 8 – was perhaps taking things a bit too far however. I'd also like to have seen some more spin, albeit Jack Leach bowled well at Trent Bridge (6 for 36). Somerset fans amused me, tweeting, "I thought Leach could only take wickets at Taunton!" I know I am meant to be neutral, and of course I will always love Essex, but I'd like to see Somerset win this year, for my old mate Tres. The perennial runners-up. They are not going to lose a lot of players to England call-ups. I think they will sneak over the line.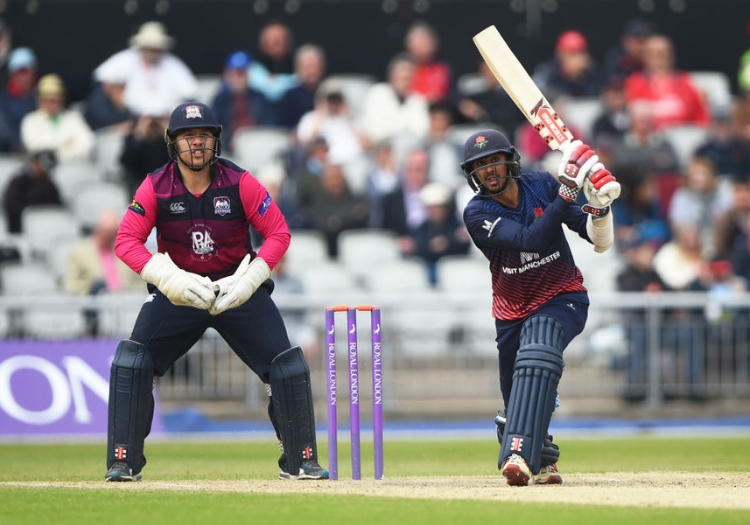 Hameed has had an upturn in form
What are you most looking forward to out of this season's Royal London Cup?
Marcus Cornwall, Sevenoaks
There doesn't seem to be quite so much resting on this competition in terms of England places, because the World Cup squad has been nailed down, but that is not necessarily a bad thing. I'm looking forward to seeing some promising young batsmen – like Crawley and Sibley – at lovely county grounds, like Canterbury, Hove and Taunton, with the pressure slightly off them, so they can express themselves.
What will England be looking to learn from the six ODIs (one against Ireland, five against Pakistan)?
David Young, Devon
They do not need to learn a huge amount, such has been their fine form. They will want to see how good Jofra Archer is. He has shown he's a huge talent, albeit in T20. Can he transfer this to the 50-over format? It is also important to get players into form. Jason Roy was out of nick in the 2017 Champions Trophy, and Jonny Bairstow replaced him for the semi-final at Cardiff. So all the batsmen will be looking to get plenty of time in the middle. They will also be keeping their fingers crossed everybody stays injury free.
Do you think Jason Roy has a chance of a Test debut this summer?
Adam Page, Sydney
He has a good chance. It's tricky for him in the sense that there will not be the first-class chances as he will be smashing it around in the World Cup. He is a very fine player though, and as Alec Stewart says, he can play in all formats. The penny seems to have dropped with a few players, like James Vince, that there is a chance to play for England if you bat at the top of the order for your county though, so there will be competition.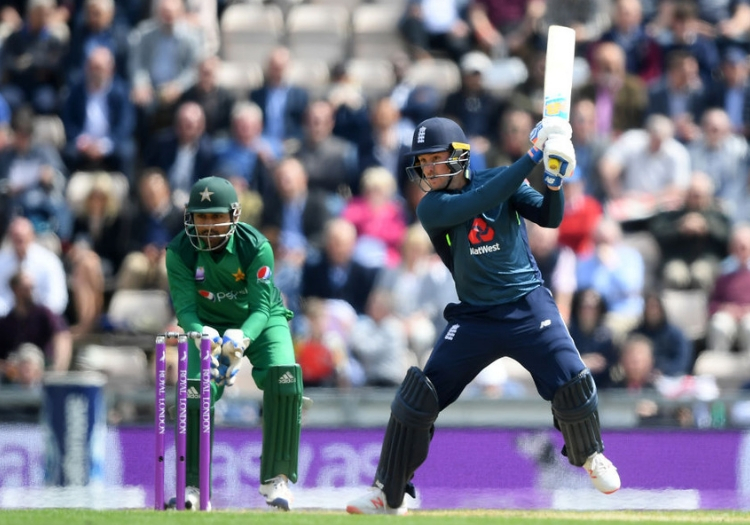 Roy for the Test team?
Who's been your star of the Indian Premier League so far?
Jos Khan, Hounslow
I have loved watching Andre Russell bat. Every time I have switched on he seems to be smashing it everywhere. And I don't just mean clubbing 30 off the last 10 balls of the innings. Wherever and whenever he bats he seems to have done well. He's not sneaking it around – he is hitting it out of the stadium. Simon Doull asked for a replay the other day and the ball hit the toe of Russell's bat, but because of his brute strength, it flew miles. Chris Gayle and Alzarri Joseph, before he became injured, have also shown such flair. It illustrates again that T20 and West Indian cricketers are made for each other.
How have you limbered up for the season?
Polly Grace, Benhall
I have just returned from Valencia. I watched Valencia beat Levante 3-1 (while following the Masters on my phone). They had a couple of Arsenal drop-outs, Francis Coquelin and Gabriel, who I remember urging on when they were in England. It was a great atmosphere. I love Spain – its people, climate and food.
The Cricketer is hosting a live event with Nasser Hussain at Essex County Cricket Ground on May 20 at 7pm. You can buy tickets HERE
This article was published in the May edition of The Cricketer - the home of the best cricket analysis and commentary, covering the international, county, women's and amateur game