Hampshire leg-spinner feels going to the Caribbean with the Lions after the Ashes paved the way for an unhappy year, he tells Richard Edwards
England's Ashes campaign finished with a whimper but Mason Crane left the Sydney Cricket Ground with praise ringing in his ears.
He may have had the less-than-flattering figures of 1 for 193 off 51 overs, but the way he coped with the searing heat in the middle and the swearing massed ranks of Australian fans in the famous old ground hinted that England had found a leg-spinner.
Giving the then 20-year-old time to reflect on an extraordinary few months down under might have been the best way of rewarding him. Instead, the Hampshire tyro was packed off to the West Indies for an England Lions tour. And it was there, in the Caribbean, that his 2018 began to unravel.
"I think the tour was a bit of a mistake – I really don't think I should have been there if I'm honest," he says. "I did get a bit of an apology from people after the tour, saying that I shouldn't have been sent there but I don't think I was used that wisely by the captain [Keaton Jennings]. There was one game where I didn't come on until they were eight down.
"I asked to stay at home after the Ashes but the problem is that selectors and people who aren't there day to day don't quite realise what you do when you're not playing.
"It's hard. The most chilled out Test match during the Ashes was the one I played in. When I wasn't bowling or batting, I sat down at the back and chilled out. At lunchtime, I wasn't sprinting over to bowl for 40 minutes and at tea I wasn't having to run on the outfield and then come back and run drinks or field for an hour when someone was down."
There had been whispers of Crane being handed a first Test cap before that match at the SCG as England scrabbled around to find a combination capable of challenging Australia's then rampant side.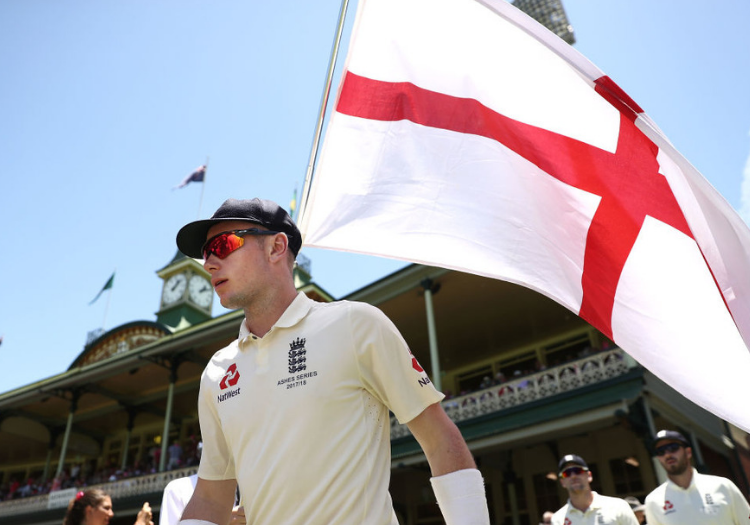 Moeen Ali's struggles only added weight to his case.
"I was arriving early when I was 12th man to get a bowl in before the guys got there and I don't think people quite got that," he says. I probably bowled more than anyone else on that tour – I needed that time off but I didn't get it.
"It's one of those things, though, these people employ you and you have to do what they tell you to do. I went to the West Indies and, ultimately, that's probably where it all went wrong."
Crane, now 21, was ruled out of England's subsequent tour to New Zealand with a back injury that would resurface during the regular season, ending his involvement with Hampshire in July and preventing him from bowling again until the Christmas decorations were up at the county's Ageas Bowl home.
A winners medal in the Royal London One-Day Cup against Kent at the end of June – with Crane taking 1 for 53 in the final at a sun-baked Lord's – provided some consolation but you could forgive him for looking more than a little wistful as England's spinners demolished Sri Lanka in the opening tour of the winter.
When it comes to his Ashes experience though, Crane looks back on it with nothing but fondness.
"It was really tough but I loved every minute," he says. "There were moments there, things I learnt, that you'll never get elsewhere. It was just amazing.
I think the tour was a bit of a mistake – I really don't think I should have been there. I did get a bit of an apology
"When Cookie got his hundred in Melbourne – that's probably my favourite moment in a cricket dressing room, and I wasn't even playing. We were all in tears, it was unbelievable.
"We all realised how much stick he was getting, not justified at all really. The guy is facing one of the quickest seam attacks ever and they're moving it all over the place with the new ball. People are having a go at him for not scoring runs but find me someone else in the world who would have when they're pumped up like that.
"We were all so happy for him. It was such a good time, I would love to live it again.
"I could have bowled better, by no means did I bowl perfectly, but those figures certainly weren't as bad as they looked.
"There were a few times there where I was feeling really good, I was in a good rhythm. Bowling 50 overs in that heat – I've never struggled to bowl four-over spells before but that was all me and Moeen could do, it was that hot." 
The heat of Sydney could not be further removed from the ice-cold wind that has greeted Crane for the majority of January as he continues to prepare for his county comeback.
The Ashes this summer is still a considerable carrot.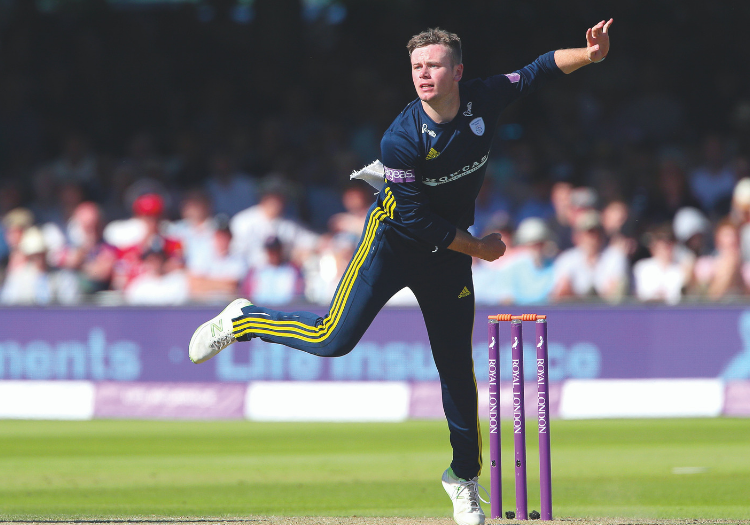 First up though, Crane has to force his way back into Hampshire's plans, no easy task given the strength of the county's seam attack and the nature of England's seam-friendly pitches. 
And a world away from the surfaces that greeted him in the Caribbean for that ill-fated Lions trip. 
"It was spinning too far, I couldn't get an edge, I couldn't get an lbw," he says.
"It's not just a case of trying to spin it a bit less. I spoke about this with Stuart MacGill because he said that that was the biggest issue of his career – he spun it too far on spinning wickets.
"You can't just take a bit off it because you don't get those revs, you don't get that dip. I bowled an 11-over spell in a warm-up game and there were 25 play and misses but they weren't even getting close to it. I wasn't even getting excited by the end of it."
Crane will hope there is far more to get enthusiastic about when the season does get underway, telling The Cricketer that he wants to make his place in the Hampshire team "un-negotiable". He is fit and raring to go, having started bowling again two weeks before Christmas.
After his rough deal in 2018, the next 12 months could be pivotal in his career. But as those Ashes memories fade, he is intent on creating fresh ones.
This article was published in the March edition of The Cricketer - the home of the best cricket analysis and commentary, covering the international, county, women's and amateur game
To subscribe for just £44.99 per year, click here