The art of captaincy: Georgia Adams' top tips on being a quality skipper
Southern Vipers star on leadership, tactics, game management and more...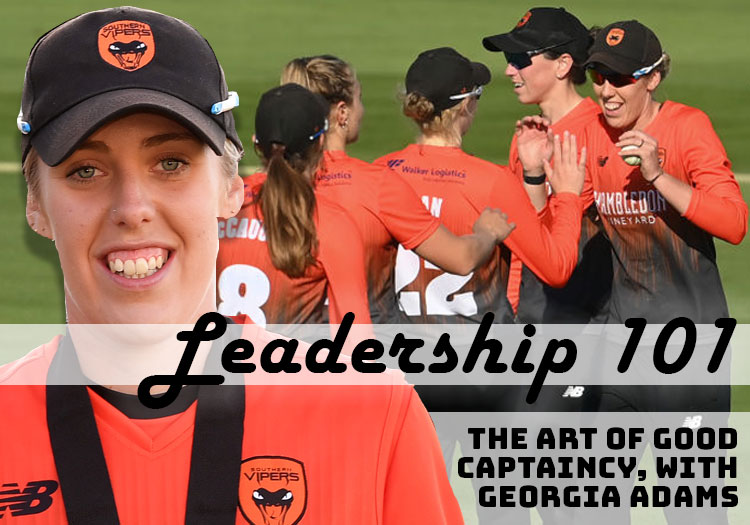 1 - Be yourself
As a captain, I think everyone has their own style.
I don't like to dictate at all because I think, especially with young bowlers, you don't just want to tell them what to do.
They have to be able to think for themselves. I like to always be really clear about what my bowlers are trying to do before the game.
I do a lot of chatting with them the day before the game just so I have a rough idea of what they're going to want, especially in T20 when you don't have much time. So, do any prep you need to do tactically beforehand.
2 - Collaborate
I would always try to avoid 'telling'. I know a lot of captaincy has become instructive because you are under the time pump a lot of the time. But you need your bowlers to be confident and to want to bowl their best delivery. A lot of the bowlers that I work with need to feel that support.
I always think as a captain that you're there for Plan B or Plan C if Plan A isn't working. That's when we come into play. How are we going to get a wicket here? How are we going to change things up? 
But for your own game as a captain, you want to be as relaxed as possible on a matchday. If you do know what your fields are or if you've got someone out on the pitch who can help you out, then delegate.
Don't feel like you have to take it all on. When I play with the England players in our side, it's brilliant for me. I've got Freya Davies talking to my bowlers and Georgia Elwiss talking to my batters, so it makes my job much easier.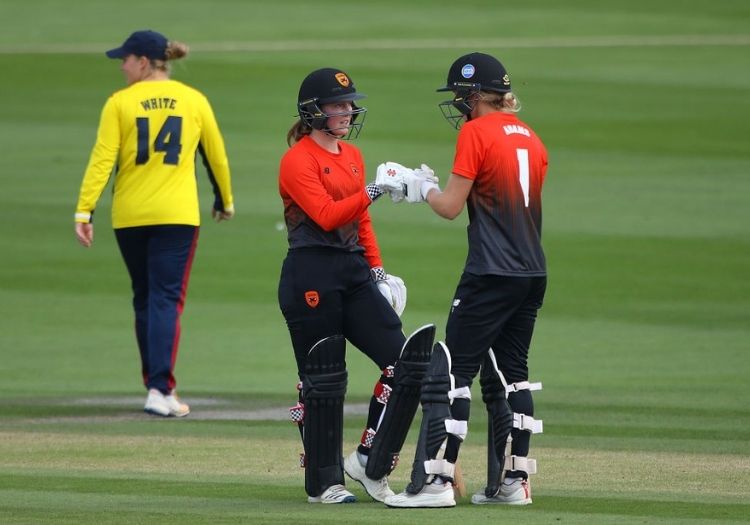 3 - Develop working relationships
A good relationship with your club coach is important. I know not all clubs have one, but if you do, building on that relationship and having trust is huge.
If I'm batting and we've got five overs left, I'm trusting in my coaches to do what's right for the team and send the right player in.
Anything that you can do before the game as preparation is great because on the day, you have to look after yourself and do your own prep as well.
So, you want to be as organised as possible.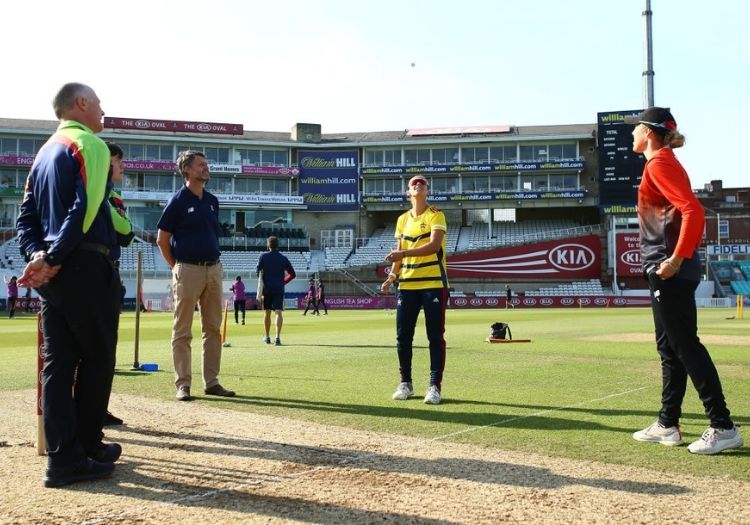 4 - Stay positive
Keeping a dressing room positive when you're losing games is possibly the toughest part – trying to understand what's going wrong and trying to identify why you're not winning.
Are you simply getting outplayed? If players are giving you everything, then that's a skill problem. As a captain or coach, realistically you can't do anything about that.
All you can go away and do is tailor your sessions around what you're struggling on. But if it is more that people not giving everything, it can be difficult to know when to go hard and get stuck in.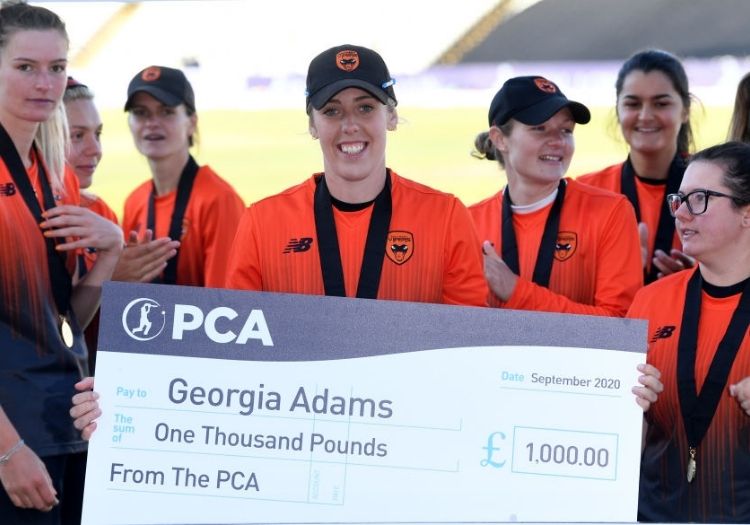 5 - Be willing to learn
With captaincy, it gets easier the longer you do it. You learn who you're working with and you get to know them. You need to understand whether to go hard at someone. If that's going to spiral them and make them angry, then you're not going to get the best out of them. But some people do need a bit of a kick.
Generally, as a team, it is a question you have to ask yourself – do they need pumping up or do they need tough love? That comes down to gut instinct. It's easy to shout when the going gets tough. But I always trust that my team is giving everything. If I get a sense that people aren't quite with it, then that's when I get stuck in.
But more often than not, I try to let the team get into it by asking them a lot of questions. You normally get someone standing up. And it is often better if it comes from someone who isn't the captain.
Please ensure all fields are completed before submitting your comment!