You can't be what you can't see
ALEXANDRA PEREIRA: Having role models to look up to is fundamental as the game looks to open itself up to underrepresented demographics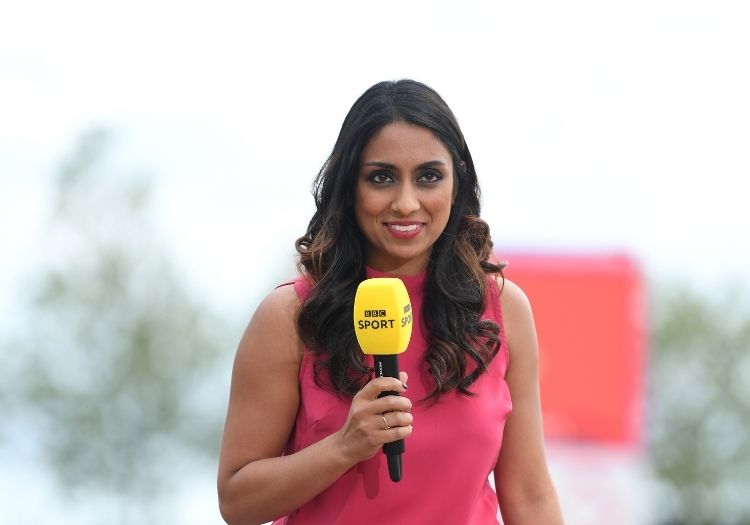 Representation is something that we're always calling for, and not just in sport. And despite the women's game moving forward with 41 players holding professional contracts on the domestic circuit, there is still a lack of diversity within women's cricket today. The contracts allow players to work on their skills further, while those without a deal can strive towards the goal of making it as a professional cricketer. But are they providing those chances for players of minority backgrounds?
You can't be what you can't see, and having those key role models to look up to is fundamental as the game looks to open itself up to underrepresented demographics.
As Lydia Greenway told The Cricketer while leading a coaching session at Bristol Pakistani Cricket Club last week as part of the #Funds4Runs initiative: "The crucial thing is that the attendees of each session see someone who is like them – whether that's a coach or an umpire. It's about constantly seeing those role models. I think when you have a role model, you can build your aspirations. When you haven't got those role models, you don't necessarily know what's possible."
Sophia Dunkley's success in the last month, therefore, has been important for the game. After earning her first central contract at the start of June, she followed up with successive unbeaten half centuries against India: first on her Test debut, becoming the first black woman to represent England in Test cricket in the process, before leading her country to victory in her first ODI innings on Wednesday at Taunton.
England don't play much Test cricket, but that statistic highlights a wider issue that needs correcting from grassroots upwards. After Ebony Rainford-Brent, who established the ACE Programme for which Dunkley is an ambassador, she was just the second black woman to represent England in any format.
ACE was set up in response to declining participation levels among recreational cricketers and a sharp fall in the number of black players at elite level – there were just three in the domestic women's game in 2019.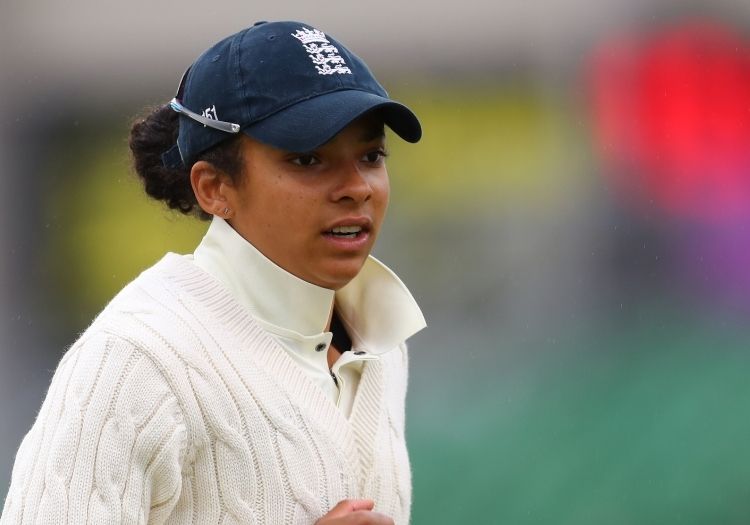 Sophia Dunkley became the first black woman to play Test cricket for England
By engaging the African-Caribbean community, be it through scholarships for players of significant potential or by simply introducing more young people to the game in a variety of cities, ACE is making a valuable difference. Bristol is next on the project's list, having already opened up in London and Birmingham.
While I applaud everything that Rainford-Brent has done – and she was recognised recently with the award of an MBE – it should never have taken her to set up a programme like this.
The lack of South Asian cricketers who make it at the top level is another similar stain on the game. There are only a handful of non-white players across the eight women's domestic regions, with an even smaller fraction of them being from a South Asian background.
As a South Asian woman, I grew up with opportunities few and far between. When they were presented to me, it almost felt as though my cricketing development – even at a non-competitive level – was hindered by more importance being placed on others shining. Not only that, but it was difficult to find role models in the game when there weren't many cricketers who looked like me. That can have a serious impact on whether someone makes it at elite level.
Isa Guha, now one of the sport's most prominent and respected broadcasters, was the first British Asian woman to represent England in cricket. The ECB are making a conscious effort to change this landscape, having invested money into the #DreamBig campaign headed up by Shruti Saujani, as well as the South Asian Action Plan, which was launched in 2018 to "to engage more effectively with South Asian communities at every level of the game".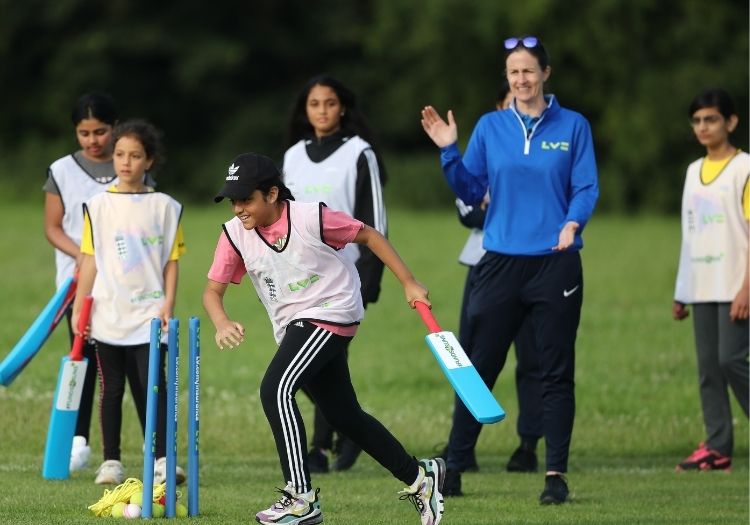 Lydia Greenway leads a coaching session at Bristol Pakistani Cricket Club
Through the #DreamBig campaign, Saujani aims to help break down those barriers that South Asian cricketers face. However, she wants the campaign to be about more than just playing cricket; she believes it's about making connections, friendships, building confidence. The #DreamBigDesiWomen campaign, too, is about bringing fun back into cricket but also creating opportunities that might not otherwise exist.
For instance, it allows women to take courses and gain those coaching qualifications, which in turn helps to improve and diversify the game at grassroots level. Saujani said: "It's a brand where we want women to feel inspired and want women to feel connected."
And isn't that what it's all about? We want as many people involved in women's cricket and creating opportunities as possible to help grow the game and make it an attractive option for people of all backgrounds.
Shilly Pancholi, who is also part of the #DreamBig programme, put it best: "It's so important to get those role models out there and let everyone believe they can be what they want to be."
Please ensure all fields are completed before submitting your comment!