THE GOOGLY: County Championship may have to be put down before it suffers any further indignity
HUW TURBERVILL: Draft schedule for 2020 sees 11 out of 14 matches played at pointless times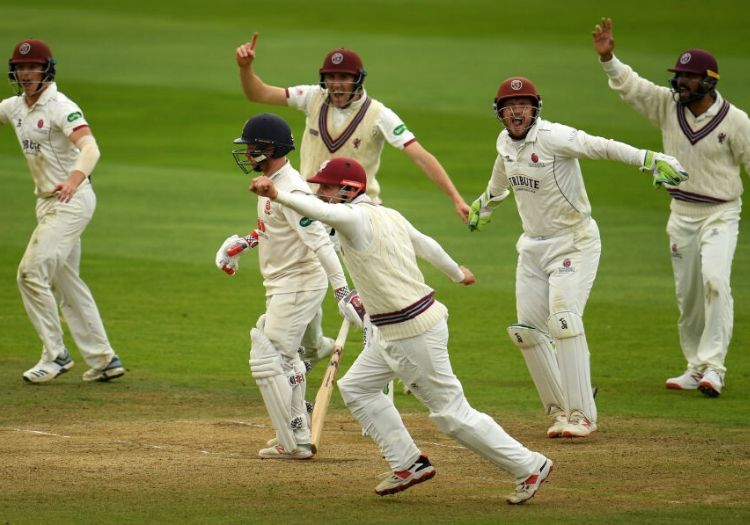 When Eoin Morgan said "over the next few years, one of the formats will miss out – we can't play with four formats", he was probably right. He was just wrong to infer it would be the Blast.
That is the only conclusion to be drawn from the draft schedule for 2020, seen by The Cricketer.
With 11 matches out of 14 set to be played at the bookends of the season, it is the County Championship that is imperilled.
It will no longer be – to use a phrase favoured by former Home Secretary John Reid – fit for purpose.
Frankly, what will be the point of it?
Yes, yes, I know several hundred to a thousand or two fans attend the matches. And thousands more like me follow the scores online through the day. But one of its fundamental purposes – to identify and prepare players for Test duty – will effectively be nullified.
The schedule – sent to county CEOs – sees three Championship matches in April and four in May. Then the Vitality Blast enjoys a run (May 28-June 7). A Championship match pops up in mid-June. Then more Blast matches (June 19-26). Then two four-day windows (starting June 28 and July 5).
The Hundred is poised to start on July 17, the 'development' 50-over tournament commencing a day later. The Blast quarter-finals are from August 18-21, then it is two Championship windows (August 23 and 29).
Blast Finals Day could be on September 5 (with a reserve day). Then two Championship windows (September 8 and 14). The 50-over final to be on September 19 (with a reserve day). And finally two Championship matches (September 21 and September 27 – going into the last day of the month)... later than ever before.
Rumour reaches us that this is the precursor to an announcement that two Championship matches will be culled come 2021, to 12 per side. Which presumably means teams in both Divisions One and Two will not play each other home and away (this is already the case in the top flight next summer). How much longer will it be before the magic number of 10 is reached – in line with the Sheffield Shield?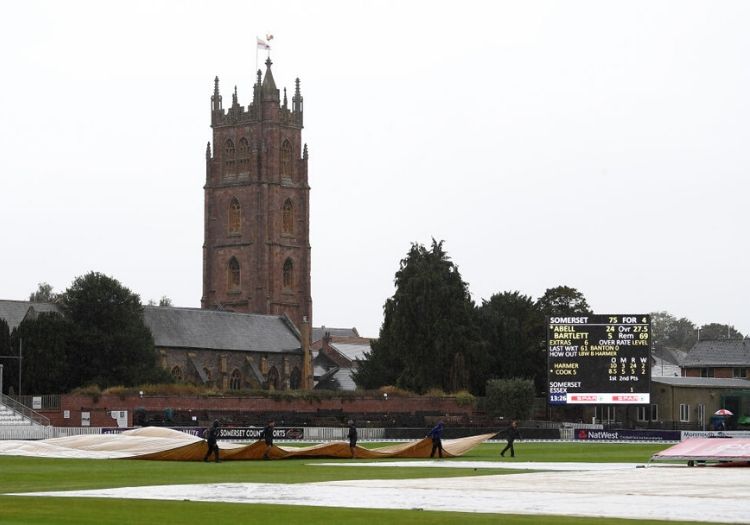 The English domestic season in 2020 is set to finish on the final day of September
Of course all these matches in the spring and late summer/autumn will not be conducive to producing Test cricketers – unless Faf du Plessis is right that the World Test Championship is likely to result in more result pitches.
Success in the County Championship will still signify character and combativeness – somebody like Dominic Sibley last summer, who can rise above the elements – but conditions will bear no resemblance to those of a Test match – in England, with three Tests pencilled in for June and three for August – and especially at venues like Brisbane, Colombo and New Delhi.

How has this occurred?
There was a clue at the House of Commons, when the ECB delegation were questioned by the Department for Culture, Media and Sport. "Next year, from 2020 onwards, the schedule has been put together by the stakeholders, the counties," ECB chairman Colin Graves told MPs. "They got together between them; we didn't impose anything on them."
So there you go... it looks as if the counties chose to have their Blast matches, not Championship, in mid-summer. And you can see why: T20 makes big money, the four-day game does not.
The ECB have to tread carefully with the counties. There was a cold war about The Hundred. Now it's détente. But really shouldn't the ECB be telling the counties to schedule the Championship better? After all, the Test game is still important to them. It still makes them big money. I am guessing Test cricket makes up about £700m of the £1.1bn television deal from 2020-24.
Maybe this is where the new Professional Game Board comes in – to make decisions for the good of English cricket, not the bank balance.
The 2019 season saw Lancashire play one game of their County Championship campaign at Sedbergh
A new legend seems to fear for Test cricket's future on a weekly basis. Greg Chappell believes there may only be four or five major countries playing it soon. "It's another reason why I think 50-over cricket needs to be supported and given a rethink," he says, "because 50-over cricket could well become the Test cricket of the future for a lot of cricket-playing countries."
Ashley Giles, the managing director of England men's cricket, suggests a solution: play some Championship matches rather than 50-over alongside The Hundred.
Yes, 96 domestic players will be away in the ECB's new competition, but that still leaves a lot of cricketers to enjoy good conditions, at outgrounds which are so popular with traditional fans and many of our readers.
This gives the 50-over format its own slot, and would placate critics who say we are not taking the defence of our world title in 2023 seriously enough. Sky would also be pleased. As it currently stands, the only county 50-over match shown will be the final (understandably, because of course they will be broadcasting every match of The Hundred, even the ones the BBC have the rights to).
There was criticism on Twitter when the Giles story was published, saying it was downgrading the Championship with under-strength sides, but can it be any worse than having so many matches in April and September?
It's like watching a beloved pet suffer an agonising death. It's the last thing I want to see, but maybe a mercy killing would be best before it suffers any further indignity.
Please ensure all fields are completed before submitting your comment!