Will we be able to net this winter?
JAMES COYNE: Even if your area allows it after lockdown, numbers will have to be tightly controlled, suggests the cricket-playing member of the SAGE committee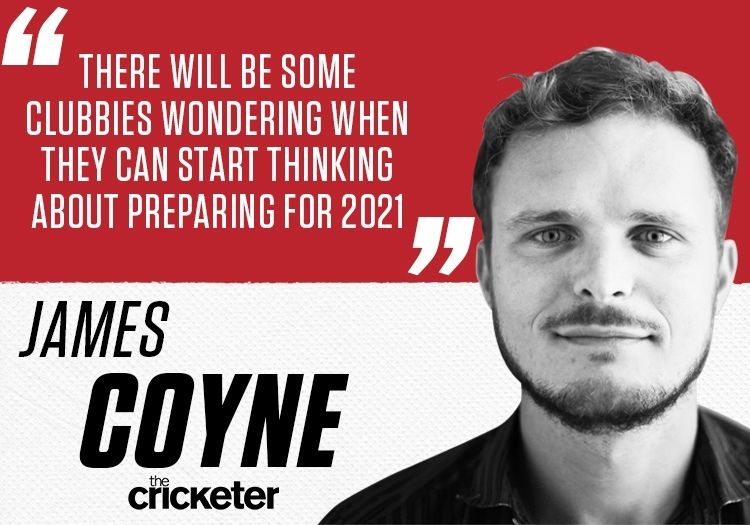 Will we be able to net this winter?
In terms of the great pressing matters of state facing in Britain in November 2020, with 20,000-plus cases of Covid-19 daily, it's a question some way down the list.
And even in the context of recreational cricket the question is not so urgent as during the first lockdown. The loss of an entire cricket season in peacetime would have been rather a big moment in cricket's history.
"There can be no summer in this land without cricket," has been one of Cardus' most enduring lines. As for a winter without cricket, I can't remember Cardus ever waxing lyrical with his concerns over, say, the state of the old winter shed at Headingley.
Still, just as the hope back in springtime was for a midsummer start which would allow at least half a cricket season, there will be some clubbies wondering when they can start thinking about preparing for 2021.
They'll probably be at the diehard end of the spectrum. It's fair to note that a sizeable number of recreational cricketers don't particularly enjoy indoor nets or even show up.
Certainly the worth of facing your club's quickest bowler on a mat which doesn't move off the straight is limited once you rock up on an uncovered green-top in early April, and their 55-year-old change bowler is jagging it past your outside edge one ball, then pinning you lbw with a shooter the next.
The same is felt at professional level. Phil Neale, the outgoing England team operations manager, felt winter nets were of limited use. Hard to believe now, but Neale would be playing football all winter for Lincoln City – he was the last to combine professional careers in football and cricket – and report in for pre-season at Worcestershire fairly late on if the Imps were still gunning for promotion, in a relegation battle or on a cup run.
He says: "You could practise in an indoor school and everyone would be thrashing it, but I'd come back and be playing it under it tightly under my head, and I'd often be the one holding the innings together when we got out there."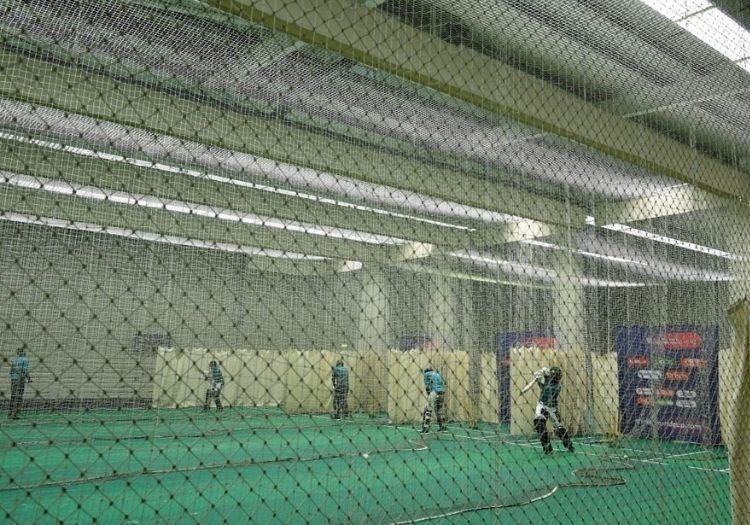 Indoor cricket sessions will look differernt this winter - if they are permitted at all when the second lockdown ends
And that's before we even get onto indoor leagues, the competitive stuff (well, quite competitive) which has all been cancelled so far this winter. There hasn't been anything like the outcry about that as there was in summer, mainly because everyone involved recognises the greater risks of transmission indoors in colder weather.
Even before the current second lockdown, prime minister Boris Johnson announced in the House of Commons on September 22 that the 'rule of six' was being extended to indoor team sports.
Whether you lived in Tier 1, 2 or 3, that kyboshed indoor cricket leagues, which play either six or eight-a-side formats which require two batsmen and two umpires thrown into the space at any one time, plus the waiting batsmen on the side.
(Schools and universities, under-18 teams, disability cricket and professionals were able to carry on playing and training indoors in larger groups, up to the announcement of the second lockdown on November 1.)
A form of the game that relies on ricochets off the walls to pick up runs isn't to everyone's taste. The confines of a sports hall tend to punish those who pick up length well: outside, a pull over midwicket might go for six; indoors, it flops into cover's hands via the wall.
Nudgers and nickers (like me) rather like it, as the chance to retire on 25 not out most weeks can boost your yearly Play-Cricket average by 10 runs or more (at least until the league delinked our indoor runs from our overall profile, damn them).
But in all seriousness, it is precious time playing and talking about the game during a time dominated by football. In my experience, meeting up fortnightly for an indoor game or net engages the players and helps with the efficient running of a cricket club.
In my area, the league itself is excellently run too, against a context of uncertainty surrounding the venue's availability, way before Covid-19 became an issue.
Indoor cricket isn't for everyone, but it is solid grassroots participation for the ECB, who recognised the importance of increasing indoor opportunities in their South Asian Action Plan. They stage their own National Indoor Knockout competition, with the 2019/20 finals day cut short by Covid-19 last March.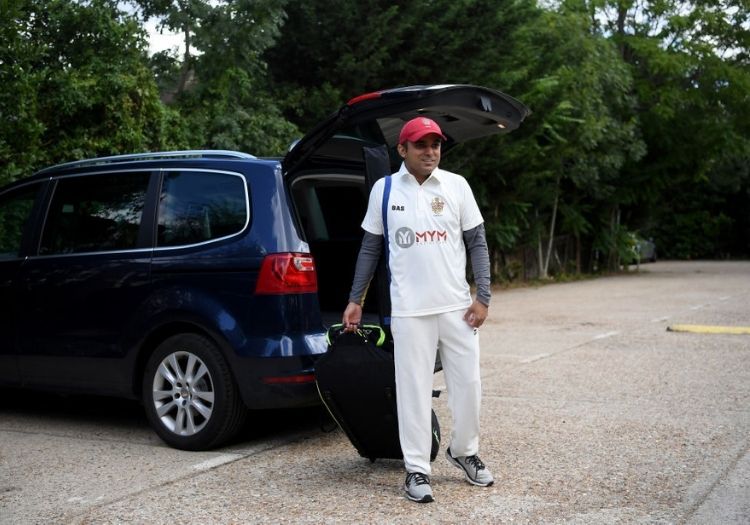 Players were encouraged to arrive at games in their whites when amateur cricket returned in July
There are many more clubs which don't play in indoor competitions, but in a normal year would have a few weeks of nets indoors, maybe starting after Christmas. Whether they will be able to in 2021 may depend on which tier you're in once we exit this current lockdown.
The ECB get a good shoeing on many issues, but it's hard to criticise them over their handling of Covid-19. They lobbied strongly with government for a midsummer resumption of first professional and then recreational cricket, even after Johnson's "vector of disease" comment on June 24. And the delivery of professional cricket went almost without a hitch.
As for cricket indoors, the ECB went to great lengths to produce detailed guidance on how clubs, leagues or other bodies could play or train over the winter. This was circulated in early September, in plenty of time, only for the September 22 and October 31 government announcements to lead to rapid rewrites.
The ECB's September guidance included diagrams for up to seven banks of indoor nets, each with six people (one batsman, one bowler and four more waiting to bowl) all spaced at least 2m apart, facing the batsmen (to minimise contact and make sure they are facing the ball) and keeping shouting to a minimum.
That potentially meant 42 people (but usually less) packed into the most spacious sports hall, as long as they were separated by nets and "provided groups of six do not mix".
Even as a committed club cricketer, to think we could simply go back to that on December 2, even in the lowest-risk areas, seems a little hopeful.
Sir Jeremy Farrar, medical researcher, director of the Wellcome Trust and a member of the SAGE committee which advises the government, agrees. His appearances for Steeple Aston CC in Oxfordshire last summer must have provided some light relief after months on Zoom trying to help find a way out of the crisis.
He told The Cricketer: "The ECB put together very good guidance on cricket indoors, which was drawn up in July or August and circulated in September. But what may have looked all right in July and August is not suitable now, not with numbers going haywire as they have.
"Seven nets each with six people in… that just doesn't seem right to me now. That guidance, while very thorough, does seem a little out of date now.
"I'd be speaking to boards and associations and trying to find a way to host nets in a way that is as safe as is reasonable. That means limiting the number of people who can attend.
"Those of us who've netted before will know there are sometimes quite a lot of people just milling around. You tend to have someone batting for 20 minutes or whatever, a few people bowling, and quite a few people milling around chatting and bowling a few balls now and then. For quite a lot of cricketers, nets can be a social aspect as much as anything. I don't think we can do it quite like that this winter.
"But if you said: 'Okay, well this time we'll have to be really organised and put aside the social element of it'. So, there's perhaps 10 players who really want to get something out of the net, batting and bowling, in attendance, and in shorter sessions than the two or three hours it would normally be. It would obviously depend on the space available in the hall.
"Then I think the government would see a sport and a group of people that were really taking this seriously.
"Because in March or April the ECB was ahead of the curve in comparison with other sports. They were thinking ahead to what needed to be achieved to put sport on safely, and then thinking backwards from there to make sure they weren't hit by anything which surprised them. The ECB did a very, very good job to get cricket on last summer – at the elite and recreational level.
"Recreational cricket by nature is obviously much more diverse, and ECB are less in control of things from area to area."
The ventilation of sports halls and leisure centres is a third-party issue out of cricket's control in most cases. The ECB guidance in September went into great detail about the precautions that needed to be taken by venues to make their centres safe for practice or play.
But in many areas – including my own – leisure centres remained closed, some even through the summer, because the repair work to bring their facilities and admin up to scratch was deemed prohibitively expensive.
It is unclear whether school sports halls will be available for hire to clubs after the second lockdown is over. And even once we are out of the woods from Covid, there will be long-term uncertainty about indoor facilities across the country.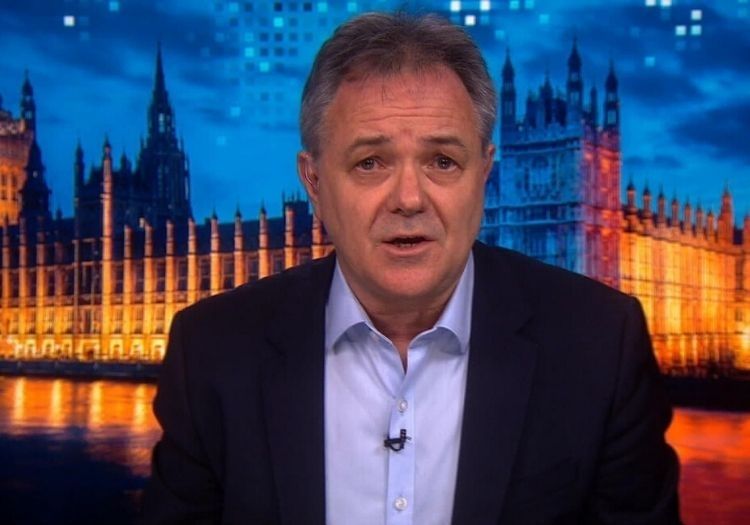 Sir Jeremy Farrar is a member of the SAGE committee which advises the government
"There are vast numbers of centres across the country where the ventilation is not up to scratch," says Farrar. "Most leisure centres are slightly newer than school sports halls, which are in some cases almost Dickensian, 19th-century by comparison. They just weren't designed for this.
"People are breathing heavily in halls which are poorly ventilated and, in many cases, not very well lit. Centres tend to be kept cool enough to run around without being in too much discomfort. I've netted indoors where the temperature has been perhaps between 15-18°C, which was warmer than outside but unfortunately a very nice temperature for a virus to persist in."
The ECB advice in September suggested opening the doors of a centre to help the circulation of air, "to make the indoor environment as outdoors as possible". That won't be particularly appealing in a freezing January or February, which is why the ECB themselves recognise there is a limit to all this before you just cause unnecessary health and safety issues.
I'm sure a number of club players, who work or have families, will just conclude that all this isn't worth it just for a socially distanced net. Better to wait until outdoor nets can begin in late March or April, weather-permitting.
There isn't the financial imperative to get the indoor game on, either, when there's no bar filling the club coffers and you're paying money to a third party for hall hire. But it's younger cricketers – whose tastes wax and wane – that cricket has to be careful not to lose from the game.
With a vaccine hopefully available widely by spring – not least among care workers, the vulnerable and the elderly – at least the prospects for the 2021 summer look a lot better than 2020.
Farrar says: "Where I do feel much more optimistic is looking beyond January, where there will be a vaccine roll-out among care personnel and the most vulnerable people in our society.
"We've never been particularly worried about people playing cricket – they tend to be in relatively low-risk groups and slightly fitter than the average population, though of course there are exceptions.
"The issue has always been not so much the cricket players themselves, but: 'Will we go home and give it to our parents or grandparents?' When vulnerable and elderly people are being vaccinated that will change things.
"So I would feel pretty bullish, actually, that the world will look very different by June, July, August and the bulk of the cricket season."
That will be music to the ears of everyone, not just club cricketers. It just might take you a few more games to get your feet moving this April.
Gift a subscription to The Cricketer this Christmas and choose your free gift (a £20 John Lewis gift card or copy of Bob Willis: A Cricketer & A Gentleman). Subscribe here
Please ensure all fields are completed before submitting your comment!