Warwickshire appoint Will Rhodes as club captain
The 24-year-old will lead the club in both the County Championship and One-Day Cup while England opener Dom Sibley will continue to act as vice-captain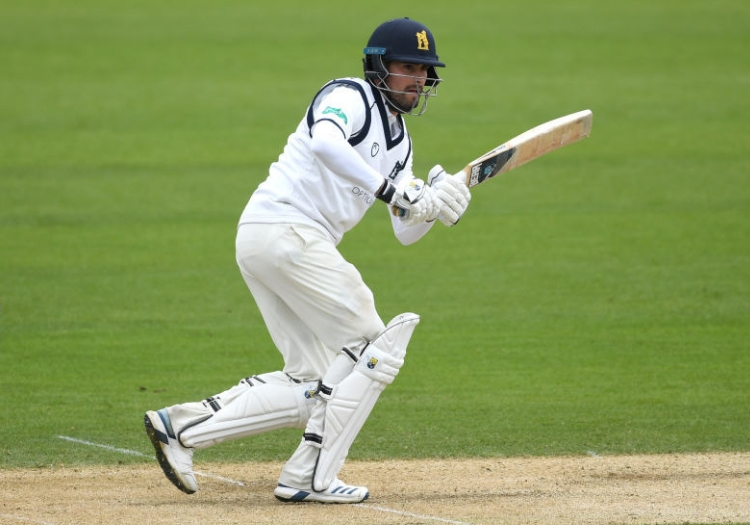 Warwickshire have announced that Will Rhodes will take over club captain duties from Jeetan Patel who held the role for the past two summers.
The 24-year-old will lead the club in both the County Championship and One-Day Cup while England opener Dom Sibley will continue to act as vice-captain.
Warwickshire sport director, Paul Farbrace, said: "Despite being only 24, Will has quickly become recognised as a senior member of the dressing room and he has demonstrated excellent leadership qualities that have impressed the cricket management team.
"By appointing Will captain for 2020, he can benefit from the wealth of experience that Jeetan offers as a former captain and player who, alongside Ian Bell and Tim Ambrose, knows what it takes to win trophies over a sustained period of time with Warwickshire."
Rhodes, who joined Warwickshire from Yorkshire ahead of the 2018 season, said it will be an honour to take charge next summer.
"I've been very proud to wear the Bear and Ragged staff since joining Warwickshire and it's a real honour for me to step forward to lead this squad into the 2020 season," he said.
"With so many young players in the ranks, it's an exciting time for everyone at this club and we have a great opportunity to grow together and develop a brand of cricket that entertains and brings more of the success that our Members and supporters have experienced in the last 10 years.
"Jeets has been my first captain here at Warwickshire. He's played a huge role in helping me settle at the club so quickly and in establishing myself across all formats. Following in the footsteps of a true Warwickshire legend is a very exciting prospect and he will be a great support for me as Captain."
Paul Farbrace paid tribute to Rhodes' predecessor, Patel, highlighting the role the experienced campaigner has played in building a side.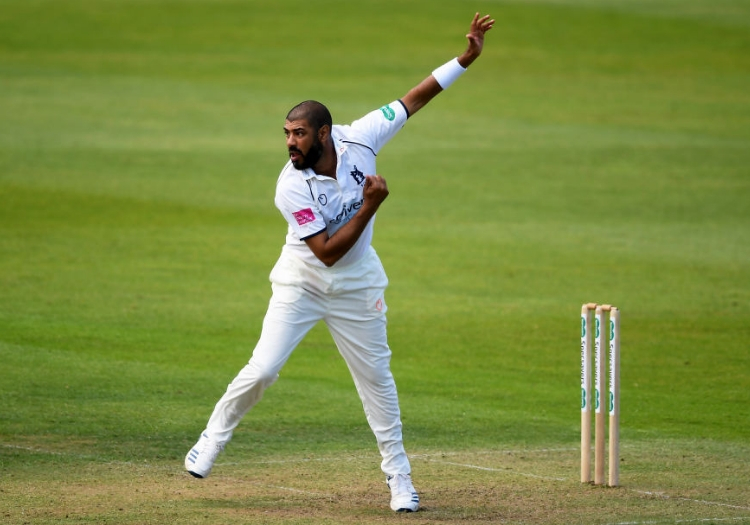 Jeetan Patel
"Jeetan is an outstanding cricketer and we're very grateful for the job that he has done as captain over the last two years," said Farbrace.
"He took on the role at a difficult time, but he has played a critical role in securing our place back in Division One of the County Championship, whilst also managing the transition of bringing many young players into the senior ranks.
"We're very fortunate to have an overseas player who buys into the culture of our club in the way that Jeetan does. Nobody is prouder to wear the Bear and Ragged Staff than him and he will continue to play a lead role in our bowling attack in addition to providing the support for Will that can help him develop as a leader and take the team forward again in 2020."
Patel added: "It has been a great pleasure and honour to serve Warwickshire as club captain over the past two seasons. It is no secret that the club is held close to my heart and renouncing the captain's role, as much as I've enjoyed the challenge of being at the helm over such a challenging period, is a result that both management and myself have come to with the club's future in mind. Handing the reins over to Will Rhodes leaves me with a great sense of purpose and pride and part of leaving my own mark on the Bear and Ragged Staff is to support Will throughout the 2020 season and in his newly appointed role.
"Will is a young and exciting cricketer, but more importantly a great bloke. He is held in high regard within the changing room and I have complete faith in his leadership capabilities, he has what it takes to lead the pack with strength into what will be a new chapter for both Will personally, and the club.
"With my official retirement from playing all forms of cricket at the conclusion of the 2020 season, Will gives the club the opportunity to continue to transition smoothly into a young, hardworking and successful team with growth at the forefront of the Bears journey. I am wholly committed in my duty to support Will and the team wherever possible throughout my last playing season.
"I would like to thank everyone who has supported me throughout my own tenure. The club has been tested over the last three years and I believe we have emerged with optimism and an enthusiasm for an even greater future. The club is incredibly lucky to have such a supportive community of cricket lovers surrounding it. The Bear carries with it a certain level of respect that is reflected in those who wear it and endeavour to honour it.
"I wish Will all the very best for the season ahead and look forward to playing alongside him."
Subscribe to The Cricketer this Christmas and receive a £20 John Lewis voucher or Alastair Cook's autobiography. Claim your free gift here
Please ensure all fields are completed before submitting your comment!