Warwickshire appoint Stuart Cain as new chief executive
He will replace ECB-bound Neil Snowball, who is due to become the governing body's managing director of county cricket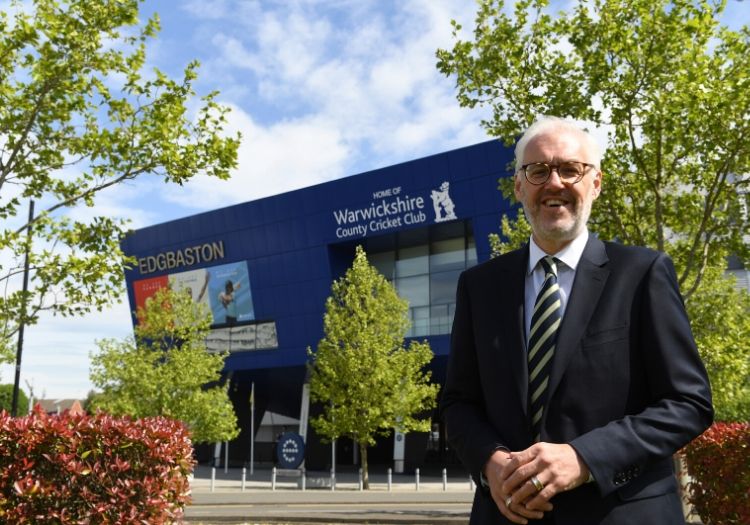 Warwickshire have appointed Stuart Cain as their new chief executive, replacing ECB-bound Neil Snowball, who is due to become the governing body's managing director of county cricket.
Cain, a prominent figure in the West Midlands business community and a man with previous experience in sports and entertainment, moves to Edgbaston on the back of a three-year spell at Wasps Holdings Limited where, in his role as chief executive, he helped to establish the company's rugby and netball teams at the Ricoh Arena in Coventry, following their relocation from London.
Prior to that most recent post, he has held marketing and commercial positions that saw him work with football clubs Wolverhampton Wanderers and Glasgow Rangers, having also been involved in Carling's sponsorship of the Premier League. It is anticipated that he will join the county in August.
Warwickshire chairman Mark McCafferty said: "We're delighted that Stuart will be joining us at the Bears. His experience and achievements in sport, events and venue development will complement very well the existing leadership strengths at the club and help ensure the delivery of our new five-year plan.
"These are difficult times for everyone to navigate but we appreciate more than ever the huge role that the club plays in the community and the enjoyment that we can bring to so many when we return.
"It's very clear that we shall now need to adapt and enhance our engagement with Members, fans, commercial partners and cricket communities locally and overseas. Stuart's experience will be central to that growth and we look forward to welcoming him to the Bears.
"On behalf of everyone at the club, I'd like to express our thanks and appreciation to Neil for everything he has achieved over the last few years and for the platform he and the team have put in place for the next stage of our development. We shall look forward to continuing to work with him in his new role at the ECB and wish him every success."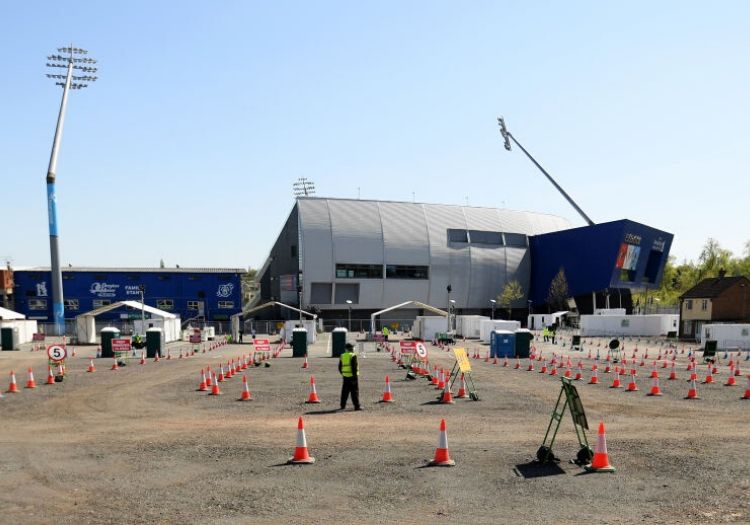 Edgbaston has been used as a drive-through coronavirus test centre for NHS workers
Cain added: "I'm very excited at the prospect of working with the management team and board to deliver a new era of sporting success on the field, while working with the wider team to build new levels of community involvement and deliver the next phase of Edgbaston's development.
"I've been a regular visitor to Edgbaston over the years and witnessed some great games. By a quirk of fate, I have also played cricket at the Edgbaston Community Sports Ground, when I worked in the beer trade, and so I'm looking forward to going back again.
"The club has very proud traditions and its men's and women's teams have achieved great success across all formats of the game. We need to continue this into the future.
"In Edgbaston, we have one of the world's great sporting venues, which consistently stages the biggest fixtures in the game and offers outstanding facilities that can be utilised all year round. Part of my role will be to develop this multi-use philosophy further.
"With the second phase of the masterplan due to get underway soon and a third phase due to be launched in the near future, I'm looking forward to working with the team at Edgbaston and with our major local and national stakeholders to support the development of cricket in Birmingham, Warwickshire and the wider West Midlands.
"Fate is a wonderful thing; little did I know when organising the Neil Abberley Memorial Trophy between Wasps and the Bears at Knowle & Dorridge CC in 2018 that I would end up swapping sides and working for Warwickshire CCC. I can't wait."
Save 30% when you subscribe to The Cricketer's print & digital bundle. £35 for 12 issues
Please ensure all fields are completed before submitting your comment!