Virat Kohli 'not concerned' by back problem as India target historic series win in Australia
Kohli received on-field medical treatment during India's victory over Australia at the MCG but ahead of the fourth and final meeting between the sides in Sydney, the touring skipper has insisted the matter is nothing to worry about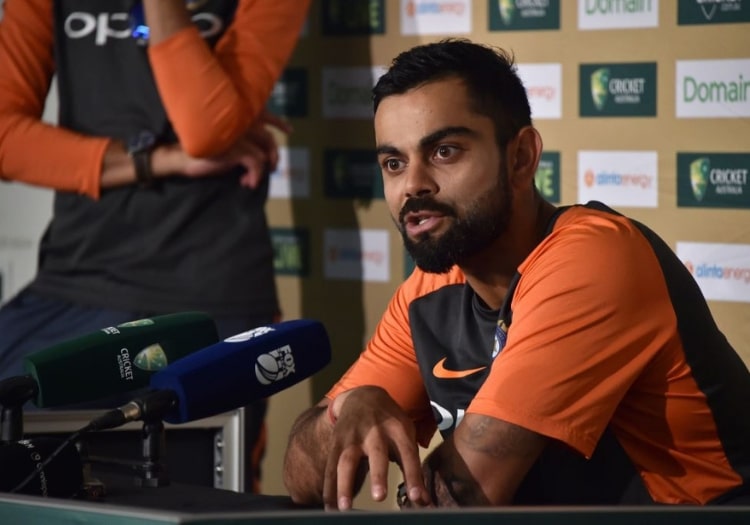 Virat Kohli has brushed aside concerns over the state of his back after an old injury problem reared its head in Melbourne.
Kohli received on-field medical treatment during India's victory over Australia at the MCG but ahead of the fourth and final meeting between the sides in Sydney, the touring skipper has insisted the matter is nothing to worry about.
"I've had this issue since 2011, it's nothing new," he said.
"I've been able to manage it because of the physical effort I've put in over the past few years. And when you have a back that has these issues you can only maintain it that way.
"I'm not too concerned with it, you just have to manage it physically and stay ahead of the injury and I have been able to do it for now.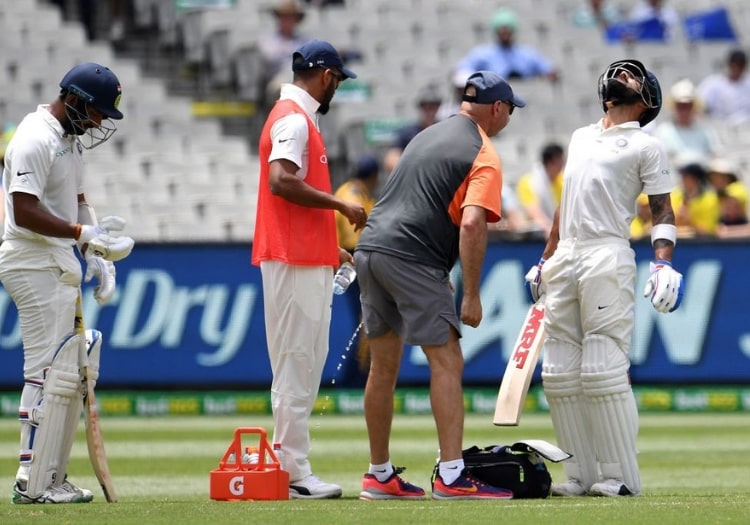 Virat Kohli is seen to by India's medical team in Melbourne
"I'm sure I'll find other ways and more options to keep countering that. I mean, it's impossible to keep going without niggles and I think it's fine to have a few niggles here and there. You just need to be able to manage it."
India have never won a Test series Down Under but have a huge opportunity at the SCG.
"We need to stay in the present and focus on the things that we can do. We need to figure what the controllables are and focus on them," Kohli said.
"The motivation has never been to change history. It's only been to overcome the challenges in front of you, and as a sportsman and as a cricketer, you can ask anyone. That's the most important thing."
Ishant Sharma has been dropped from the 13-man squad for the game while Ravi Ashwin is included despite struggling with a groin injury.
Please ensure all fields are completed before submitting your comment!