Travis Head excited to "play and win" a lot of matches for Sussex
Arriving on the south coast at the end of April, the Australia international is looking forward to reuniting with familiar faces, taking captaincy notes from Ben Brown and finally making his long awaited Sussex debut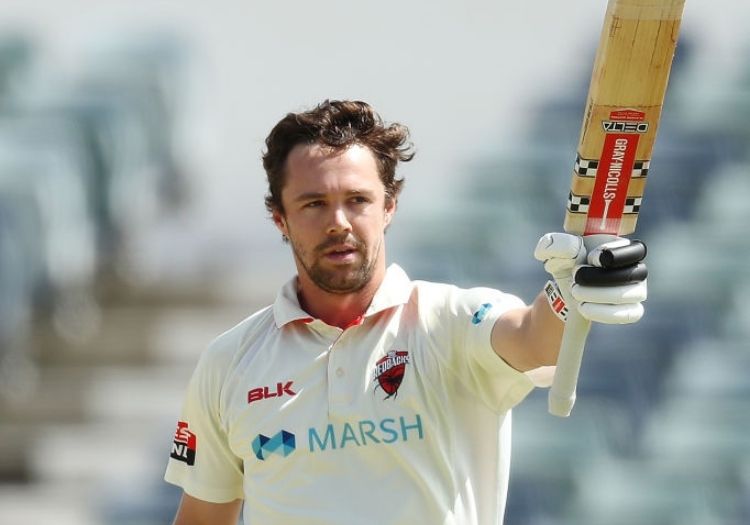 Australia international Travis Head is looking forward to "playing and winning" a lot of matches for Sussex this summer after being forced to wait over 12 months to make his debut.
The 27-year-old signed a multi-format deal with the county ahead of the 2020 County Championship season but was unable to travel due to the Covid-19 pandemic.
However, after arriving on the south coast off the back of a successful home season, he is chomping at the bit to represent Sussex and reunite with some familiar faces and places.
Commenting on what attracted him to Sussex, Head said: "Brighton's a great place. Me and my partner were here for the Ashes and travelled here for the [Australia] A tour and she loved it. I've got a good connection with Salty [Phil Salt] and Rash [Rashid Khan] who've played here before and I've played against CJ [Chris Jordan] and Jof [Jofra Archer] so I know a lot of familiar faces.
"I've heard a lot of good things about it, and I think this decision is a really good one because we've got an exciting young team with some exciting players and I'm looking forward to contributing to that and playing and winning a lot of games of cricket this summer."

Head, who will also represent the county in both white-ball competitions, could make his Championship bow against Northamptonshire on Thursday and Sussex fans will be encouraged by the red-hot form he displayed in this season's Sheffield Shield. Captaining South Australia, the middle-order batsman and part-time spinner scored 893 runs in seven matches – a total bettered by only Cameron Green - including hitting six 50+ knocks and a career high score of 223 against Western Australia.
"The season was personally my best and it was consistent, and as a cricketer and as a batter, that's what I want to be," he said. "I want to be as consistent as possible and that's the season I was able to have in Australia.
"I made a couple of changes to my technique after the Test matches and it's always nice when it works, and I got some runs. the challenge now is to prepare to best way I can for Northants, give myself the best chance and go out nice and relaxed and play the way I want to play."
And, having enjoyed spells at Yorkshire and Worcestershire in 2016 and 2018, respectively, he is confident of recreating this form at Hove.
"It's going to be a challenge," he said. "There's not much time between games to work on your craft or have long training sessions. In Australia, we get six or seven day breaks; here, we get two or three so it's different challenges and I'm looking forward to learning how guys operate in that situation.
"My time at Yorkshire and Worcestershire is a huge benefit. I get limited time to prepare before the first game but in the past, I've been able to get into gear really quickly. I've had a couple of county stints in the past and an Ashes series so I'll lean back on that and the experience we've got in the team so I can hit the ground running.
"I love playing and competing and I think that's what I love the most about coming over here. You play so much cricket, there's so many opportunities to win games so I'm buzzing to be over here, and I can't wait to start."
While he excelled with the bat for South Australia, he endured a difficult season at the helm, failing to win a four-day match in 2021. However, he's not relishing the opporunity to concentrate solely on his batting at Sussex. Rather, he is determined to become both a leader in the dressing room and a student of Ben Brown's captaincy having seen similarities between the two sides.
"I'm always looking to develop and even though I'm not captain of this team, hopefully I can bring a lot of leadership," he said. "When I play for Australia, I make sure I watch other leaders to learn as much as possible, so this is another opportunity to work with guys, learn and take home as much as I can.
"We're going through a transition at home as well with a lot of young guys in the squad so to be involved in this environment where something similar is happening is exciting. Under Brownsy, hopefully I can learn a lot. I'm looking forward to that relationship and seeing how different guys operate, things I can take back home and things I can learn personally. I'm very excited about what this season holds."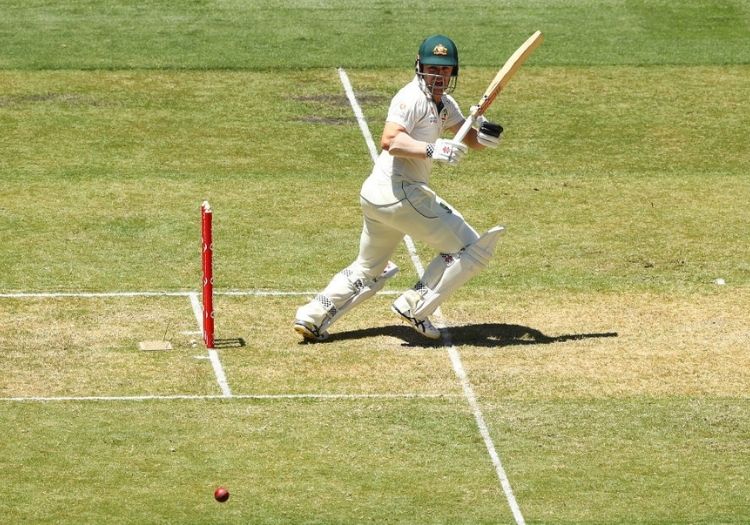 Head batting for Australia against India in December 2020
Indeed, Head has been keeping a close eye on his new team's performances while in Australia and in quarantine, singling out 22-year-old Tom Haines for praise.
"It's an important stage of the season. With the group stages, it's crucial to set it up and try to play some Division One cricket so the guys have given themselves opportunities," Head said. "They've played Yorkshire and Lancashire, who are extremely strong counties. We were disappointed with day three [against Lancashire] but for most of the game we drove that game of cricket which is exciting to see from a young team and the batters stood up in the first innings.
"Tom [Haines] has been exceptional. He's had an awesome start and I'm looking forward to working with him, and all the batters. We've got some really exciting talent and I'm looking forward to meeting the boys and cracking into it."
Addressing his own game, Head knows a strong showing for Sussex could be his ticket back into the international set-up. He was one of several players, including Matthew Wade and Marcus Stoinis, to miss out on a central contract at the end of April – frustrating news, particularly after his strong showing for South Australia, but also a welcome incentive heading into the County Championship.
"Obviously, it's disappointing not to be on there, but from the standpoint of where we need to be and what Australian cricket wants and expect, they want guys contributing in international cricket and winning games for Australia, and when I had my opportunity, I wasn't able to do that," he said.
"It was great to go home and play really good domestic cricket but at the end of the day, when I get my opportunity, I need to be able to take that in international cricket.
"It would have been different being at home and having two months off and going into pre-season with that over my head, thinking about where I'm going to be and what I'm going to do. I've got the opportunity here to make an impact at Sussex and get as many runs as possible – that's the currency.
"I've done it domestically in Australia and the challenge is to do it domestically here and hopefully that can put me in good stead for the summer and I get opportunities to win as many games of cricket for Australia as I possibly can."
However, for now, Head is just excited to get out of quarantine and make an impact in a county he hopes will become his adopted home.
"I'm here to play as much cricket as I can," he said. "I missed out last year and I was desperately keen to come over. I'm here to play cricket, win games for Sussex and hopefully create a culture where we can have success. They're keen for that and I am too.
"I'm looking forward to spending a lot of time here in the years to come and hopefully I can settle down in the team and have some real success. Right now, I'm ready to go and play all season."
Subscribe today and receive The Cricketer's centenary issue – six issues for £19.21. Click here
Please ensure all fields are completed before submitting your comment!