Tim Murtagh retires from international cricket with Ireland and signs new Middlesex contract
Murtagh was forced to pick between club and country after the ECB ruled he would have to feature as an overseas player in English domestic cricket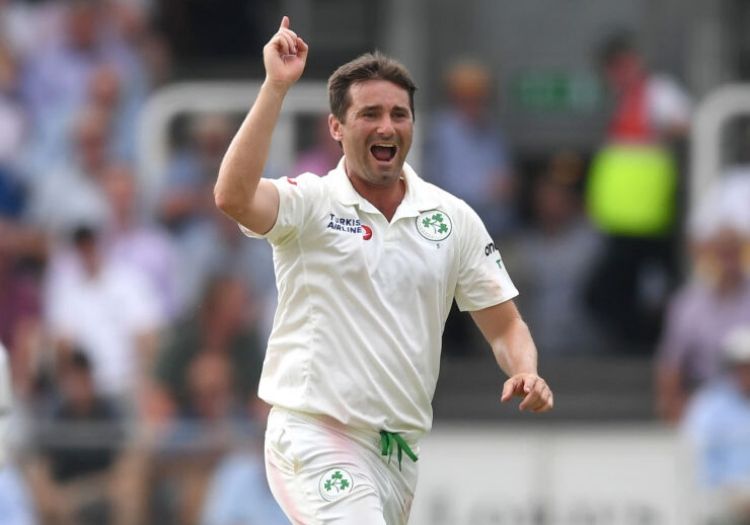 Tim Murtagh has called time on his international career in order to sign a new county contract with Middlesex.
The Ireland seamer, 38, has put pen to paper on a two-year extension at Lord's.
Like Middlesex teammate Paul Stirling, Murtagh was forced to pick between club and country after the ECB ruled he would have to feature as an overseas player in English domestic cricket.
Unlike Stirling, who will continue to represent the Irish, Murtagh has chosen to end his time on national duty.
"This is a day that I have known has been coming for a few years since the ECB changed their regulations, but it hasn't made the decision any easier. I've had eight great years playing international cricket and loved every minute of it. It's sad that it has come to an end but a decision that I have made my peace with," he said.
"There are many people to thank for helping me on this journey. Firstly, my amazing wife Karina and the whole family who have endured many weeks/months of me away on tour living the dream. All the management and players from Cricket Ireland who have made me feel so welcome from 'ball one'. Also, the management at Middlesex Cricket for encouraging me to play at as high a level as I could."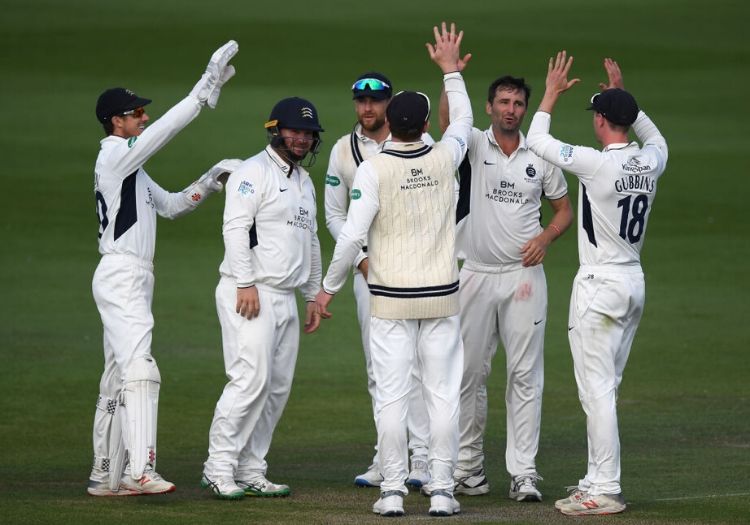 Tim Murtagh has retired from international cricket
"A Test Match at Lord's against England is a great way to finish my international career and a game I will always cherish. I wish the lads all the best for the winter tours and very much hope to help out and be involved in some capacity in the future."
"Finally, thank you for the support from everyone over in Ireland, both north and south of the border. Very much appreciated and I will be over to see everyone soon."
Murtagh appeared 97 times for Ireland, claiming 142 wickets across all formats at an average of 25.54.
His numbers for Middlesex are even better. In 182 first-class appearances he has picked 700 wickets at an average of just 24, and has a further 263 wickets in 135 white-ball matches.
Murtagh will play red-ball cricket for the Seaxes in 2020, as the club tries to haul itself out of Division Two of the County Championship.
Middlesex head coach Stuart Law said: "To have Murts commit to Middlesex for the future is really great news for the club.
"It has been a tough decision for him no doubt, but we are looking forward to seeing him continue to provide the team with quality and experience.
"A vital member of our squad, both on and off the field, I look forward to working with him again in 2020."
Subscribe to The Cricketer this Christmas and receive a £20 John Lewis voucher or Alastair Cook's autobiography. Claim your free gift here
Please ensure all fields are completed before submitting your comment!