The spirit of Afghanistan and profligate Pooran.......WORLD CUP TALKING POINTS
NICK HOWSON AT HEADINGLEY: As youngsters pour into the ground which players can't wait for the tournament to end after a horrendous summer?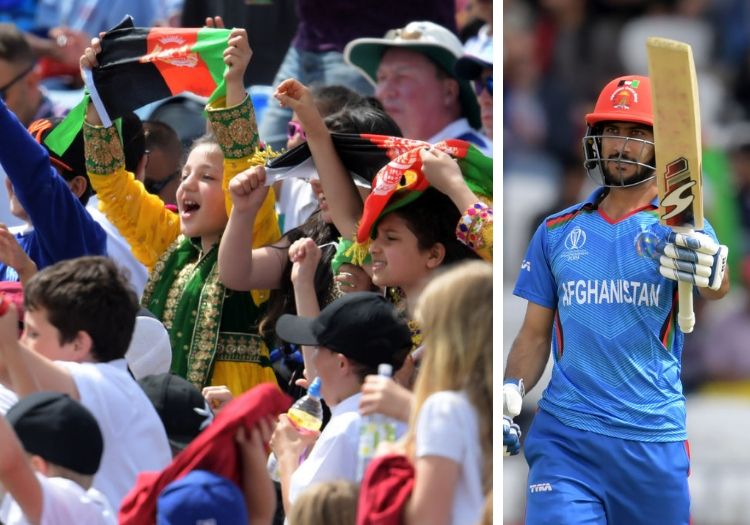 School children illuminate dead rubber
Of the final round of group stage games, Afghanistan v West Indies was the one with the least riding on it. It could not even influence where both sides will finish, with 10th and 9th places secure, respectively.
But you could be forgiven for thinking you were at Riverside or Old Trafford, where at least two of the competitive games during the penultimate week of the tournament are taking place.
That was because of the 3,000 local school children who were invited to the game by the ICC. The three-quarters full Headingley was punctuated by blotches of colour like a Jackson Pollock painting, denoting the various youngsters in the stands.
Having written plenty about the ICC's problems with filling the 11 World Cup venues this summer, they deserve credit for showing a desire to fill seats which otherwise would have been vacant. And without them it might have been a rather prosaic day. 
And with the strong hitting of Nicholas Pooran and Jason Holder and Ikram Alikhil's sensational knock they will surely have taken inspiration from the spectacle.
Tendulkar eclipsed by Alikhil
Afghanistan can certainly take at least one positive from their ninth straight defeat in this World Cup, with the performance of No.3 Ikram Alikhil. The rolling carousel that is the Afghans team saw the teenager play the final game, having been the controversial replacement for Mohammad Shazhad earlier in the competition.
And as the minnows threatened to cause a shock, Alikhil struck 86, the highest score made by an 18-year-old in World Cup history. A certain Sachin Tendulkar's 84 against New Zealand in Dunedin in 1992 has been knocked off the top and if Alikhil can have half the career of 'the little master' then a star truly has been born.
'Mini Universe Boss' must ignore Gayle blueprint
Nicholas Pooran ends the World Cup as the West Indies' most productive batsman with 367 runs at 52.42, including a century and two fifties. He was one of the few consistent figures from an otherwise poor campaign.
Chris Gayle expects Pooran to be among the next wave of Windies stars, giving him the rather ignominious tag of 'mini-universe boss'. But ignoring how Gayle rose to that status might be Pooran's best route to stardom.
Of the 23-year-old's runs during this tournament, 192 of them came via boundaries - more than any other West Indies batsman including Gayle (176 out of 242). But such an attacking approach often curtailed a promising innings. Knocks of 40, 25, 1 and 28 look like missed opportunities when you assess the quality of his landmark scores
Nudging singles and running twos might go against the mantra of the men in maroon but it will give his innings more substance. Just say it quietly.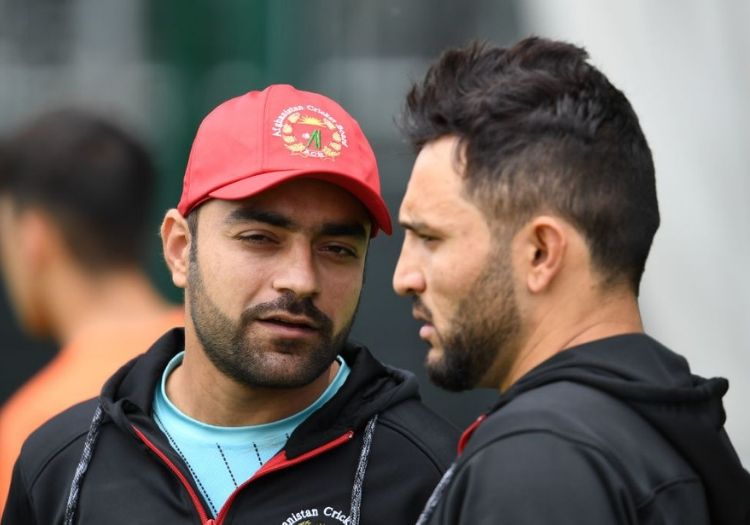 Rashid Khan and Gulbadin Naib have had tournaments to forget
Afghanistan displays must be contextualised
In the field at least, this was once again not a terrific advert for Afghanistan cricket, despite another spirited batting display. Dropped catches, fielding errors and Gulbadin Naib's evasive action meant it was a rather abject performance on the world stage.
From the very moment, Asghar Afghan was removed as captain the campaign has lurched from one disaster to another. They return home with nine straight defeats - not even the rain could save them - and a reputation in the eyes of the wider cricketing public damaged.
But what should not be forgotten is Afghanistan's World Cup triumph has come across the 24 years which preceded this tournament. That they were unable to build on their solitary win from 2015 is irrelevant, the Afghans already had a symbolic piece of silverware in the trophy cabinet by just being here.
It is vital that amid their struggles this summer that their story is not forgotten. And furthermore, with the ICC braced to confirm how many sides will make up the 2023 World Cup in India these displays will not used as a stick to beat associate nations with.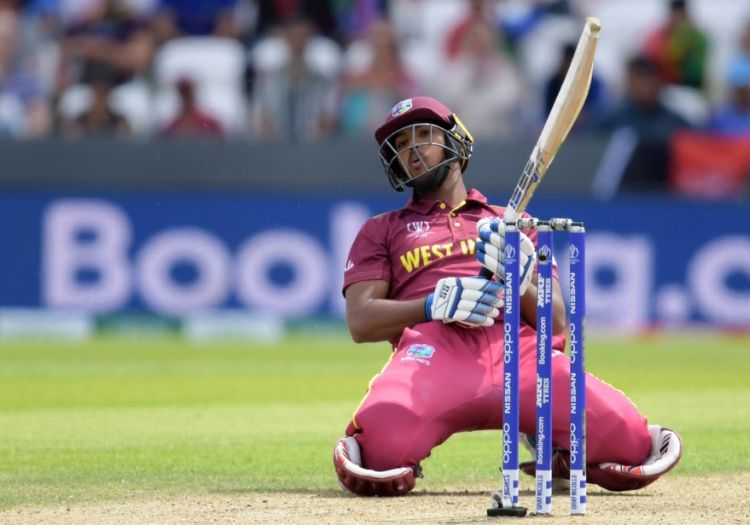 Nicholas Pooran finished the World Cup as West Indies' highest scorer
Rashid Khan and Gulbadin Naib facing Easyjet race
Anyone who has ever flown with a budget airline will have experienced the bun fight which is the unallocated seating system. A brisk walk towards the aircraft quickly turns into a run as you try to avoid being placed in the undercarriage.
If Rashid Khan and Gulbadin Naib were travelling home together - the former has been signed up for the start of Sussex's Vitality Blast campaign - you wonder who would win the race. Both have endured woeful World Cup campaigns and will be wanting to lie down in a dark room.
Rashid came into this tournament as the maestro of T20 cricket and was expected to weave his magic once again. But he finishes it with an average just below 70 after six wickets in nine matches (dropped catches in several games including this one denied him of more). That display included registering the worst figures for a spinner in ODIs of 0-110. The 11 sixes he completed were the most shipped by any bowler in the format's history. Dropping Shai Hope on five in this game capped a wretched few weeks.
Skipper Gulbadin was thrust into the leadership position at the 11th hour but has failed on almost every level. He is an awkward individual, almost uncomfortable with the scrutiny which accompanies the role and struggles to engage the public.
On-the-field, he failed to exude any confidence and his team's often error-prone displays in the field do not point to an epic leader of men. And with the bat, coming in at six, five, eight, two and one, he has looked well below the standard required. A woeful 194 runs at 21.55 is well short of the contribution that should be made by a senior player.
Our coverage of the ICC Cricket World Cup 2019 is brought to you in association with Cricket 19, the official video game of the Ashes. Order your copy now at Amazon.co.uk
Please ensure all fields are completed before submitting your comment!