Giving the ECB stick about The Hundred is unfair, but we have to be realistic about ticket sales – Lancashire CEO
JAMES COYNE: Lancashire chief executive fears that delivery of The Hundred has fallen behind schedule, but welcomes Steve Elworthy's involvement
Lancashire chief executive Daniel Gidney believes that the game is "collectively behind where we need to be" in executing the first season of The Hundred.
The Hundred is set to dominate high summer from July 18 to August 15 – with Old Trafford to stage more fixtures across both the men's and women's competitions than any other ground leading up the final.
By virtue of Lancashire's unique situation in being the only first-class county responsible for delivering matches for their local Hundred team – in their case Manchester Originals – Old Trafford will be alone in hosting two men's and women's double-headers, on July 27 and July 31.
Gidney is urging caution when it comes to nationwide ticket sales for the first year of The Hundred – citing the difficulty of starting up new sporting entities from scratch.
"On ticket sales as a whole, it's challenging," he told The Cricketer. "From my experience you can't turn a tap on with tickets for a new product and expect to sell out or hit certain numbers in one year. It's generally a two or three-year data build. And I think perhaps expectations from the centre might be a bit high.
"There's so much money being spent. You can't just spend money above the line on advertising and expect that to immediately convert into ticket sales. That's not actually how ticket sales work.
"I used to be the director of ticketing for Live Nation a long time ago [1996–2002], and ticketing does take a while to build up when you're launching a new product. My view is: it will be what it will be in the first year."
Gidney says one common misconception about The Hundred is that it is not the host counties who are selling general-sale tickets, but the ECB directly, through their new Hundred portal.
"People love to give the ECB stick about The Hundred – which I think is unfair, because it's a great opportunity to grow the game, to get new people coming to the game. But we have to be realistic about what is actually achievable in ticket sales.
"I don't think many people realise: it's not the counties selling this. You have to have realistic expectations when tickets are being sold through a brand-new central platform set up by the ECB."
ECB chief executive Tom Harrison has himself said that the ECB do not expect bumper crowds in the first season. In his exclusive interview in this month's issue of The Cricketer, Harrison said: "Sell-out crowds will take some time. We have a measure of 60 per cent, which is where we hope to get to."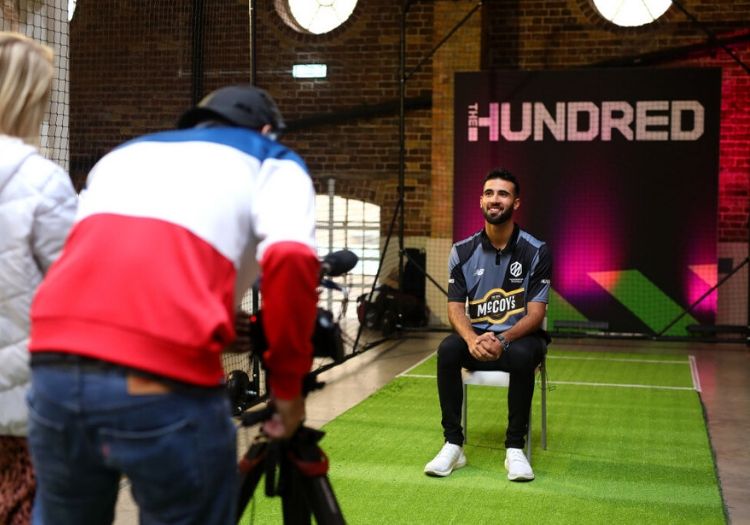 Jos Buttler is one of four Lancashire players who will play for Manchester Originals
Gidney, meanwhile, welcomed the appointment last year of Steve Elworthy – previously managing director of the 2019 World Cup – as the ECB director of special projects, with particular responsibility for helping execute The Hundred on the ground.
"I think it's fair to say that collectively we're behind where we need to be. Steve Elworthy only got involved at the end of the World Cup, and I welcome and applaud his involvement. There's been a big marketing and commercial focus, but very little from an operational perspective.
"Now there's some key people that Steve has brought with him from the World Cup, and from an operational and delivery perspective we're getting back on track. From an operational overlay schedule, that is challenging in terms of the things that have to be achieved across all of the eight host venues. But I have more confidence now Steve and some of his cohorts from World Cup are involved. I think operationally we'll get there, but we're a little bit behind."
Each of the 18 counties are to be paid a minimum of £1.3m a year by the ECB for releasing their players to the new competition.
Still – while Harrison fervently denies it is the ECB's intention – there is palpable unease among cricket fans that The Hundred could eventually lead to a reduction to eight or 10 first-class counties.
In December, Lancashire took down from their website what they called "an inadvertently misleading" statement from Simon Katich, head coach of the Manchester Originals, which was intended to drum up support for The Hundred among cricket fans in the north-west.
In an open letter, Katich wrote that "the Originals are an extension of this great county" and that "the squad… is built around a core group of Red Rose players". There are four Lancashire players – Dane Vilas, Jos Buttler, Saqib Mahmood and Matt Parkinson – who were bought by Manchester Originals in the draft back in October.
Inevitably, as the eight Hundred coaches look to foster togetherness in new teams, most looked to recruit a crop of players local to the host ground. Trent Rockets drafted seven of Nottinghamshire's 2019 squad.
Gidney, however, denies accusations that The Hundred has put Lancashire on a pedestal by virtue of them being the only first-class county responsible for hosting Manchester Originals. Though emphasising his strong support for The Hundred, he views the arrangement as a stretch on Lancashire's resources.
He said: "People make comments about us not being independent. It's kind of actually quite bizarre, when being on our own is definitely putting pressure on us in terms of resources.
"We remain very supportive. I think I'm one of the only first-class CEOs who's actually come out publicly to support The Hundred – and I still support The Hundred. I'm very supportive of it."
Gidney revealed that he turned down the chance to be on the Manchester Originals team board – which is comprised of two independent directors – in order to allay fears of a conflict of interest.
He said: "As a director of Lancashire County Cricket Club, my priority is understandably Lancashire, from a director's duty perspective. I'm not a director of the Manchester Originals team co. I'm not on the team board, and I may be the only county CEO who's not. That's because of independence.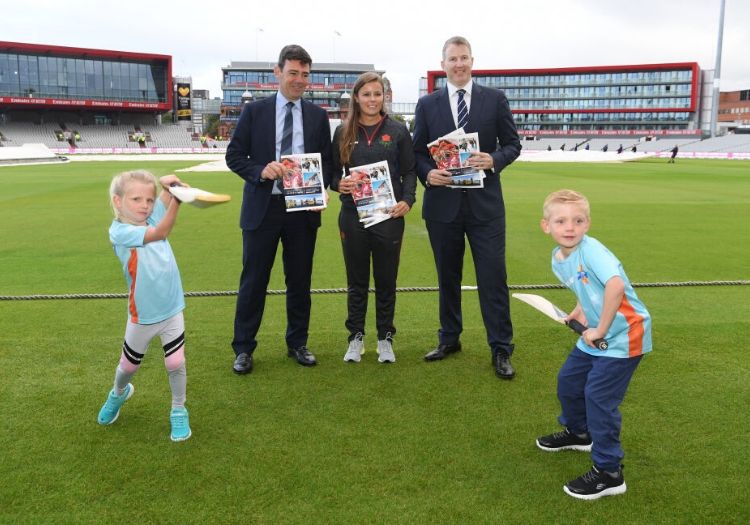 Daniel Gidney, right, is chief executive at Lancashire
"That was my decision. I wasn't asked not to do it. There's a lot of people who want to be a director of a company. I think director's duties are something you have to take very, very seriously and there's a significant responsibility that comes with that.
"My concern was I can support Manchester Originals from a resource and a venue perspective easier than if I'm a director of that company. If I'm a director I'd be directly conflicted as soon as I walked in the room.
"The team companies are 100 per cent owned by the ECB. The team co agreement is effectively an agreement between the ECB and itself. I don't think people have quite grasped that nuance.
"The ECB cannot be involved directly, because of potential independence, integrity of the competition, match-fixing etc, which I completely get – but ultimately if you've got a company wholly owned by the ECB and it might have a couple of independent directors… if you're trying to enforce that contract, the contract is between one entity and a subsidiary of that entity.
"So people think it's 'super-venues' or 'super-first-class counties'. Actually, it's not that, because Lancashire Cricket does not have a formal role in Manchester Originals at all. It's important to recognise the best way of getting something done, and having a conflict is not the best way of getting something done. So I look forward to hosting Manchester Originals in much the same way I look forward to hosting England here at Emirates Old Trafford."
On the field, Gidney suggested that one way of strengthening county cricket would be to make one more overseas player available in each of the competitions from 2021. It would also offset the expected end of Kolpak players after the 2020 season.
That goes a step further than the Professional Cricketers' Association, who have come out in favour of a return to two overseas players to the County Championship and Royal London Cup.
"Personally I'd be looking to increase them all by one," said Gidney. "Two overseas in the Championship, two in the Royal London and three in the T20 Blast. If there's concern among some people about the effect of The Hundred, then that's one measure of strengthening the Blast, because there are going to be three overseas players a side in The Hundred.
"At the moment there's no upper limit on Kolpaks. Paul Allott [Lancashire director of cricket] says that facing Courtney Walsh made him a better batsman. So overseas players do improve the standard."
The ECB cricket committee, chaired by Andrew Strauss, is expected to consider new regulations for the 2021 season in due course.
Please ensure all fields are completed before submitting your comment!