THE DEBATE: Were the ECB right to relax their player eligibility criteria?
The ECB recently changed their regulations for qualifying to play for England. Here Nick Compton and Viv Richards have their say on the matter...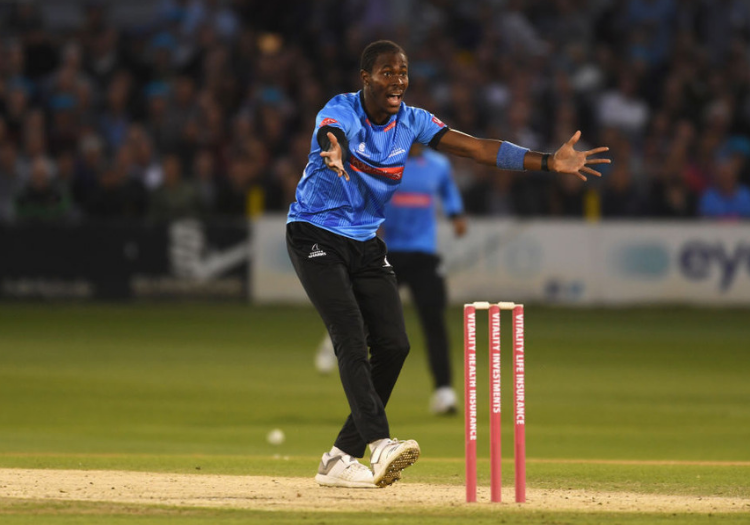 The ECB recently changed their regulations for qualifying to play for England. Previously if you had a British passport (but were born overseas in a Full Member nation) you had to have to be resident in England or Wales for seven years – spending 210 days a year in the UK – or four years if you arrived before your 18th birthday.
Now a player with British citizenship requires only three years' residency. The 210-day rule still applies. This of course means that Jofra Archer (who arrived in England in 2015, aged 19) can play for England in the new year.
Nick Compton (former England batsman, born in South Africa)
We have to move with the times. International cricket is secondary now to all these T20 and T10 leagues. Someone like Eoin Morgan or Jofra Archer could make more money playing in these leagues than for their country.
We have to allow more flexibility to enable these players to play international cricket if we want to keep it strong. Look at someone like AB de Villiers – he gave up international cricket for that very reason. The Test game is the loser.
I came to England when I was 15 so I only had to do four years but there was a problem with me playing for England in the 2002 Under-19 World Cup. But Sunil Gavaskar – on the organising committee – said "we mustn't allow a few months residency prevent a Compton playing for England". If the international game wants to compete with the likes of the IPL it has to be more flexible to allow this type of player movement.
Viv Richards (former West Indies captain)
The ICC has to act to stop these young players from prostituting themselves rather than playing for their own countries. I'm not blaming any of them, but it's just too easy for them to qualify for another country. The ICC just has to do something.
To be eligible for England now takes only three years if you have a British passport, which I believe Jofra Archer does as his father is English, although his mother is Bajan. Chris Jordan was another player who would probably have been selected for West Indies had he stayed in Barbados. But we lost him after I heard Bill Athey spotted him there, and offered him a scholarship to Dulwich College in London where he was cricket coach.
I worked with Archer earlier this year when I was mentoring the Quetta Gladiators in the Pakistan Super League T20s, so I know quite a bit about his bowling. He can bat too. He is highly talented, with the ability to bowl quick, as well as slower balls he disguises well. He got an injury aged 19 at around the time he was playing for West Indies Under-19s, and we didn't take proper care of him.
Then he went to England where Jordan persuaded him to join Sussex. They have looked after him and helped make him the player he is. Like many West Indians, he's done well in the T20 tournaments around the world, and I don't begrudge any of them their success.
Please ensure all fields are completed before submitting your comment!