THE CRICKETER'S MOMENTS OF 2018: Gabriel's demolition job of Sri Lanka
JAMES COYNE: It was like watching a highlights reel from the 1980s or 1990s on YouTube, when West Indies set the standard in fast bowling. And I mean genuinely fast bowling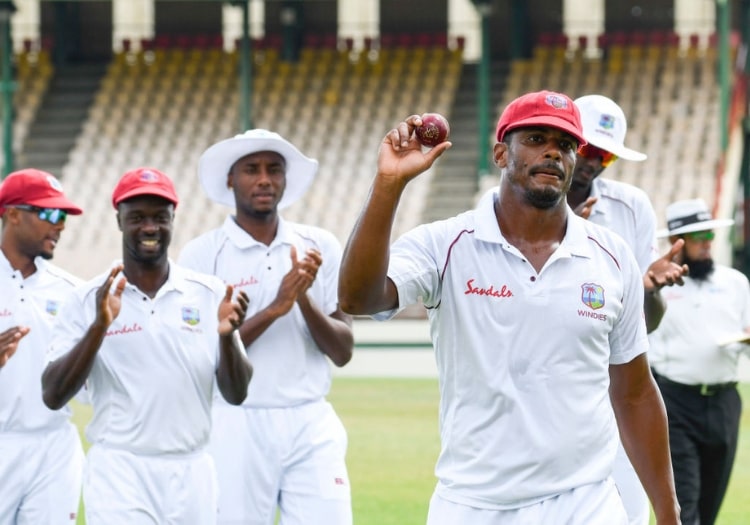 At the end of a hectic 2018, The Cricketer's writers reflect on the moments which stood out most for them from a personal perspective over the past 12 months. Here's assistant editor James Coyne's take...
I fear it may be a false dawn. I am getting excited about a performance against a side who are clearly not much kop, as England showed later in the year. And I cannot claim that anything he did this year affected me in any material sense.
But stepping back into the house during the late-summer heatwave, I caught the highlights of Shannon Gabriel's 13-wicket haul against Sri Lanka in St Lucia. There was barely a soul in the grounds for much of the three-Test series. Compare that to the party stands in St Lucia for the Women's World T20, and you see how much the Caribbean publics are disenchanted with Test cricket, and indeed their men's team.
But there is something left to save. Jason Holder, a captain who seems to be in this for the right reasons, said of that performance: "I don't think words can describe the spell he bowled in both the first and second innings. He was aggressive. His pace was up. He caused trouble with every spell he came in and bowled and he stood up."
It was like watching a highlights reel from the 1980s or 1990s on YouTube, when West Indies set the standard in fast bowling. And I mean genuinely fast bowling, not the blokes – with a few honourable exceptions – who have been doing it for the past 15 or so years. Come to think of it, Gabriel's action is a lot like Patrick Patterson's, and Graham Gooch says he was the most hostile he ever faced.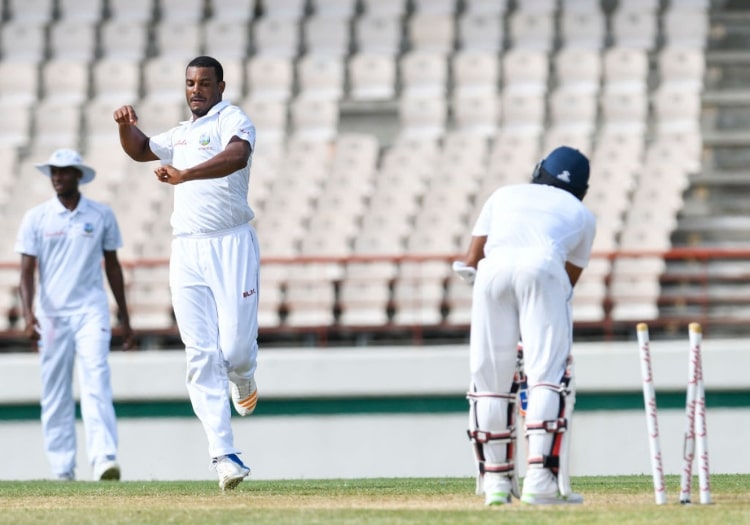 Shannon Gabriel ripped through the Sri Lankans in St Lucia
Consider this. West Indies are currently eighth in the ICC World Test rankings, one point ahead of a fast-improving Bangladesh. There are nine teams in the upcoming World Test Championship – not the most logical number – and with a result or two different here or there, it does not take a huge leap to consider that it could easily have been an eight-team tournament excluding West Indies.
But they're in the WTC. And if they're not going to finish bottom of it, then they need Shannon Gabriel, because fast bowlers win you Test matches – even in the Caribbean, where pitches have grown ever-more lifeless. And he's their best, by quite some distance. Even with all the no-balls he bowls.
It was obvious that Gabriel had it from the moment he debuted at Lord's in 2012. He just screamed 'Test-quality quick'. Seasoned experts on fast bowling, like Mike Selvey, were purring too. He got injured right away, which was another red flag, because that has been another of the problems for the recent band of quicks leading the West Indies attack; of course, I know all fast bowling incurs injuries. But he's a strong, resilient man – just look at him – with a sturdy frame, and by and large he's kept himself on the field since then.
I long ago reconciled myself to the fact that West Indies will never return to the glory days in Test cricket. It isn't realistic in a game run on financial terms these days. They probably will never again produce so many fast bowlers that every county chooses one as their overseas player. I'm not going to go into all the whys and wherefores here.
I just want them to be competitive again. So please, Cricket West Indies… wrap this bloke up in cotton wool, give him a nice contract, keep him bowling in Test cricket, and don't make him yet another defector to a life of T20 league-hopping. Because if Test cricket is to survive beyond the richest few boards, then it needs exciting, substantial cricketers like him to keep it alive.
Please ensure all fields are completed before submitting your comment!