"There's nothing wrong with being gay": Joe Root's response to homophobia and a big step forward for equality
THE CRICKETER'S MOMENTS OF 2019 - THOMAS BLOW: Joe Root's comeback to a homophobic comment from Shannon Gabriel was a huge moment in the battle for equality, but there's still much more to do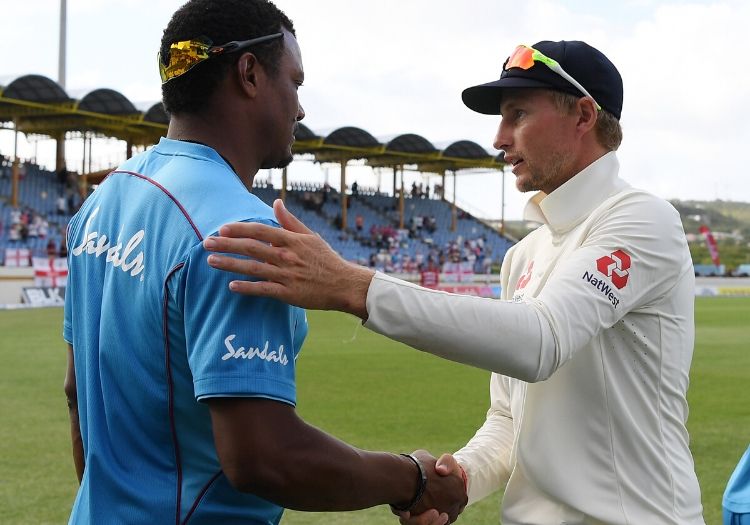 2019 was a marvellous summer for cricket. We saw England win the World Cup by "the barest of margins", Ben Stokes pull off a batting miracle at Headingley, and the British public engage with this great sport once again.
However, while we must rejoice this summer for years to come, we must also remember an incident which was far bigger than cricket; an incident which has gone under the radar since the summer – Joe Root's response to a homophobic sledge from Shannon Gabriel in February.
England's Test series against West Indies was, to put it kindly, a shambles. They lost the first two Tests in embarrassing fashion, only managing to make 77, 246, 187 and 132 in their four respective innings. The only saving grace for the visitors was a convincing win in the third and final Test in St Lucia, with Root scoring a ton and Mark Wood taking a searing five-for to remind us of his red-ball credentials.
However, the series will always be remembered for the exchange between Root and Gabriel. In a bid to distract a set Root, Gabriel reportedly said: "Why are you smiling? Do you like boys?" To which Root replied: "Don't use it as an insult, there's nothing wrong with being gay."
The incident, which Gabriel later apologised for, sent shockwaves across the sport. Root, who acted instinctively, was praised by cricket pundits, government ministers and Stonewall, a leading LGBT+ charity.
It also highlighted how many countries around the world still forbid homosexuality; particularly cricket playing nations. Homosexuality is criminalised in Sri Lanka, Bangladesh, Pakistan, Afghanistan, Zimbabwe and many Caribbean countries, including St Lucia. No doubt, Root's response would have impacted upon many cricket fans from those nations.
Root's response resonated in Britain too, where homophobia remains prevalent. In 2017, Stonewall reported that one in six LGBT+ people who visited a café, restaurant, bar or nightclub in the last 12 months had been discriminated against based on their sexual orientation and/or gender identity. And, just six years ago, 161 MPs voted against the legalisation of gay marriage. 161 MPs. Just let that sink in.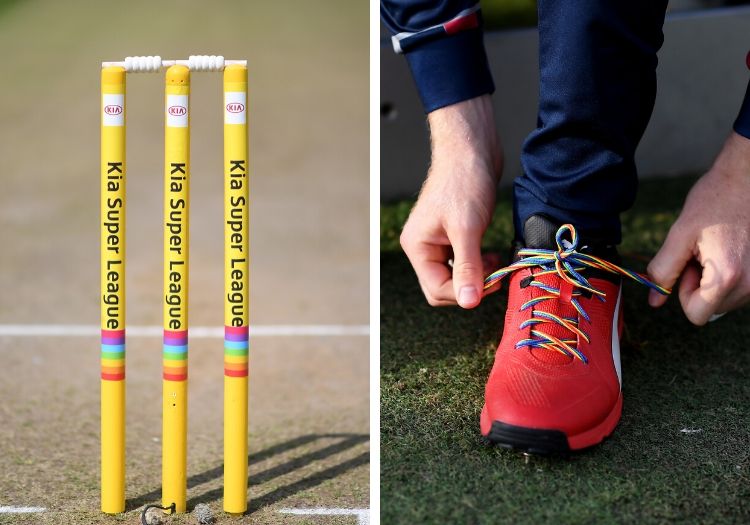 Stonewall's Rainbow Laces campaign has been celebrated across the English game in recent years, including on T20 stumps and the boots of Kent's Sam Billings
Homophobia is also common in sport. In that same Stonewall report, 10 per cent of LGBT+ people who attended a live sporting event in the year preceding the report had experienced discrimination because of their sexual orientation and/or gender identity. And, there is also only one known LGBT+ cricketer in the men's county game in Somerset's Steven Davies, who came out publicly in 2011. Some believe this is because players are too scared to come out, while others think it's just because there might not be any gay cricketers. Whichever way you look at it, it is an appalling statistic.
But it's not just in the professional world where discrimination occurs. In a February 2017 report, the House of Commons found that "homophobic terms are also prevalent at schools and at sport at the grassroots levels". After all, how many of us can say we have never heard a homophobic slur while playing sport?
Much has been done to promote equality for the LGBT+ community in English sport. The ECB have adopted Stonewall's rainbow laces campaign each summer since 2017; educating less aware cricket fans all across the country. Other sports, such as football and rugby union, have also worn the rainbow laces with pride over recent years.
The campaign has been a success, but this success can only go so far. Anti-discrimination campaigns can be met with resistance from fans – mindlessly believing a political agenda is being forced upon them – while there are others who pay little attention to them. Unfortunately, many people would prefer to live in blissful ignorance than face one of society's ugliest problems.
And this is why Root's response was so important. By standing up, speaking out and making headlines across the world, he made all cricket fans pay attention to heinous inequality. As Nasser Hussain said: "We can all wear our rainbow laces and we can all talk about homophobic abuse, Joe Root stood up to it."
There's still a long, long way to go until cricket becomes a sport for all. We need more people to rise above the hate and ignorance and make their voices heard – at both professional and amateur level. We must remember what happened in St Lucia. If we do so, things will continue to change for the better.
OTHER MOMENTS OF 2019
Subscribe to The Cricketer this Christmas and receive a £20 John Lewis voucher or Alastair Cook's autobiography. Claim your free gift here
Please ensure all fields are completed before submitting your comment!