The Cricketer launches the Corridor Cup: Cricket Comes Home
The Corridor Cup is open to everyone, from elite pros to scrappy village cricketers to toddlers in their front rooms. The aim is simple: Survive for as long as you can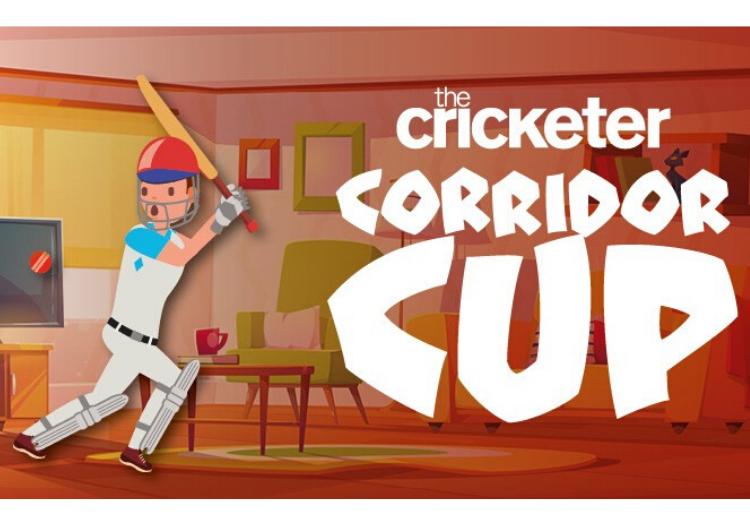 As the UK, and much of the rest of the world, faces a prolonged period of lockdown while authorities and medical professionals deal with the coronavirus crisis, the absence of cricket is being more and more keenly felt.
As the sun shines, thoughts drift to what would have been in early season - from kids taking their first steps into hard-ball cricket, to village amateurs scrapping on dodgy wickets, to the county stars doing battle in the Championship.
Cricket, be it recreational or elite, is an escape for all of us; an outlet for emotions and creativity; a chance to connect with community; a safe place to drown sorrows and laugh with friends. We miss it. At The Cricketer, we get hundreds of tweets, messages, emails and letters each week steeped in that same sentiment.
So, in the spirit of getting the game on (all the while respecting social distancing measures), here is a genuine cricket competition that we can all enjoy, despite the gloomy reality of life outside.
The Corridor Cup is open to everyone, from elite pros to scrappy village cricketers to toddlers in their front rooms.
The aim is simple: Survive for as long as you can, sticking to the rules of the game as you can read by clicking here (there are only 15, it won't take long)!
Make sure your effort is being filmed, then send it across to us via one of the methods below for verification. You can enter as many times as you like.
TheCricketer.com will keep an updated leaderboard, and at the end of the season one person will emerge as Corridor Cup champion. The best bloopers, catches, shots, and interventions by household pets will be collated into weekly highlights reels.
And here's the best bit...
Every entry will be put into a prize draw to win great prizes, including a pair of ticket's to Lord's in summer and a subscription to The Cricketer magazine!
HOW TO ENTER
By email/cloud storage: Please send your footage via cloud sharing facility, such as WeTransfer, to website@thecricketer.com
By Twitter: Use the hashtag #CorridorCup on a public post, or send to us via DM (ours are open) - @TheCricketerMag
By Facebook: Send us a message (TheCricketerMag)
Instagram: Use the hashtag #CorridorCup on a public post, or send us a DM - @thecricketer
Please note, videos submitted to The Cricketer may be used for editorial purposes. 
Please ensure all fields are completed before submitting your comment!