The Analysis: Southern Brave Men v Birmingham Phoenix Men
ELIZABETH BOTCHERBY looks back on the key moments from Southern Brave versus Birmingham Phoenix at the Ageas Bowl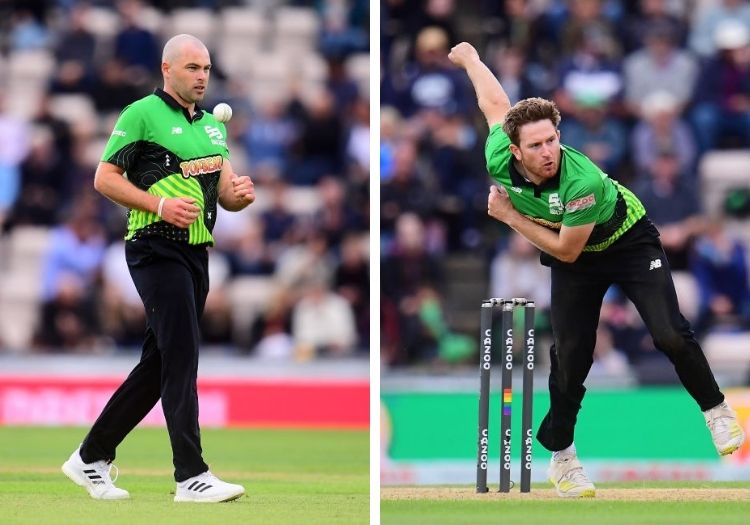 The Timeline: Southern Brave Men v Birmingham Phoenix Men
James Vince gets his bowling changes in a spin
Speaking ahead of The Hundred, James Vince commented that captaining a side in a new format would be difficult and labelled the experience "a learning curve." And it's possible the Southern Brave skipper made a blunder with his bowling changes against Birmingham Phoenix.
Brave started brightly. The seam quarter of George Garton, Colin de Grandhomme, Chris Jordan and Tymal Mills conceded just 27 runs during the powerplay while the latter picked up the crucial wicket of Daniel Bell-Drummond – his first of the tournament and Brave's sixth.
An expensive 18-run over followed from de Grandhomme, including that front foot no ball which cost his side the wicket of Liam Livingstone, and at this point, Vince made a good change, removing the New Zealander from the attack and turning to spinner Jake Lintott. With hindsight, a masterstroke.
Lintott struck with his fourth ball of the match, getting Finn Allen stumped by Quinton de Kock for 14. Three balls later, Phoenix captain Moeen Ali followed his opener back to the changing rooms, bowled by Lintott for a three-ball duck.
In the Phoenix camp, they will have been overwhelmed by déjà vu at the end of Lintott's ten-ball spell. In their previous match, they were held hostage by Manchester Originals' spin unit, with the trio of Matt Parkinson, Tom Hartley and Calvin Harrison returning figures of 6 for 49 from their 59 balls. And with the scoreboard showing 48 for 3 after just 40 balls, the situation in Southampton was beginning to look ominous for the boys in orange.

Again, at this point, you can't fault Vince's decision to introduce Liam Dawson into the attack. The Hampshire man conceded just six runs from his 10 balls, piling the pressure on an out of sorts Livingstone and Miles Hammond. At the end of Brave's 25-ball period of spin, bookended by Lintott, Phoenix were rocking on 64 for 3 from 55 balls, picking up just 19 runs off the bowling of Lintott and Dawson - six of which came off the final ball of their spell – and soaking up 12 dot balls.
This is where Vince perhaps missed a trick. Having seen Phoenix's struggles against spin, both first hand at the Ageas Bowl and presumably from footage of their encounter with the Originals, and also Livingstone's growing frustration – he had 29 runs from 19 balls at this stage – why did Southern Brave bowl only five balls of spin from their remaining nine fives when they could have bowled 15?
After 65 balls, the scoreboard read 81 for 3 and the spinners had figures of 2 for 29 from 30 balls. From the remaining 35 balls, all of which were bowled by Garton, Jordan and Mills, Phoenix added 70 runs to push themselves beyond 150. Given the free-flowing hitting of Livingstone and Hammond at the death, it's obviously not a given that Dawson and Lintott would have succeeded where their seam counterparts struggled, but as both were performing well, surely it was worth a shot?
Ultimately, Vince's decision not to bowl a full quota of spin didn't prove to be costly as Southern Brave chased down 152 with three balls to spare. However, doing so would probably have made life easier for his side and should be something he takes into consideration moving forward.
Phoenix's slow bowling ultimately decides the match
Birmingham Phoenix and captain Moeen had their own struggles with the ball. Heading into the final ten balls, they were in a good position: Southern Brave still required 18 runs, captain Vince was long gone, and the steady tumbling of wickets had taken the oomph out of the home side's chase.
However, bowler Adam Milne found himself in a race against the clock during his final five (balls 91 to 95), needing to bowl his allocation before 9.22pm to avoid a fielding penalty.
The wicket of Ross Whiteley off the 92nd ball was good for the scoreboard but bad for the clock – no time is added on for wickets unless the umpires feel the batting side has taken too long to reach the middle. Under pressure to meet his deadline, the usually calm Milne fluffed his lines, bowling a wide and a no ball to not only gift Brave three valuable runs but also miss the time cut. Their punishment? One fielder removed from the boundary with six balls remaining, and boy, did it prove costly.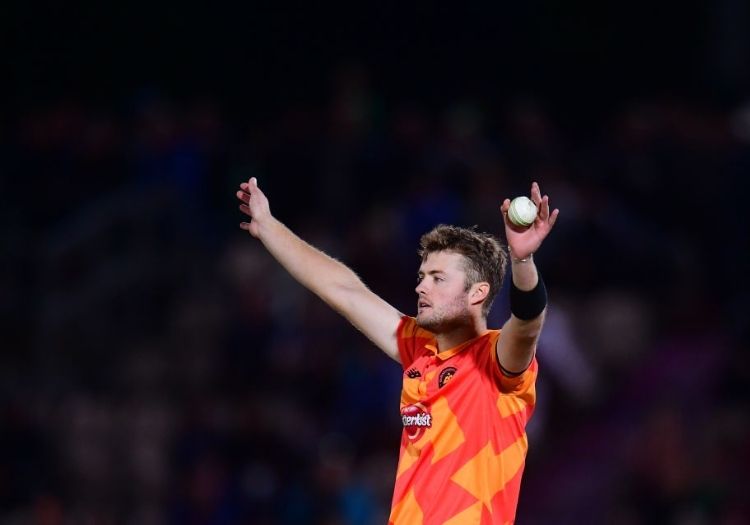 Tom Helm had to bowl his final five with one fewer fielder outside the 30-yard circle
With nine required off the final five balls and gaps available in the deep, Tom Helm failed to bowl to his field and allowed Jordan to pick out a gaping hole on the square leg boundary. Two balls later, Benny Howell produced an uncharacteristic drop at deep midwicket to let Jordan sneak two more, the pressure getting to even the most reliable of fielders. And from there, with two needed off three balls, the result was never in doubt.
Southern Brave, too, had their own scare with slow-over penalties, losing a fielder for the final 10 balls and conceding 14 runs. However, as with Vince's bowling changes, the fact Brave won the game allows them to gloss over their problems with the ball, reducing them from game-changing actions to moments of nuisance. Moeen, by contrast, will be kicking himself for poor time management.
And for the 14 other captains in The Hundred, there are two useful points they can take from this match.
Lesson number one: never underestimate the power of spinners and be flexible with your death bowling options.
Lesson number two: bowl quickly, lest you too taste the wrath of a fielding penalty!
Please ensure all fields are completed before submitting your comment!