Sussex bring back Rashid Khan for 2020 T20 Blast
The Afghanistan legspinner has signed a deal which will see him turn out for the club for the entire group stage of the competition, international clearance pending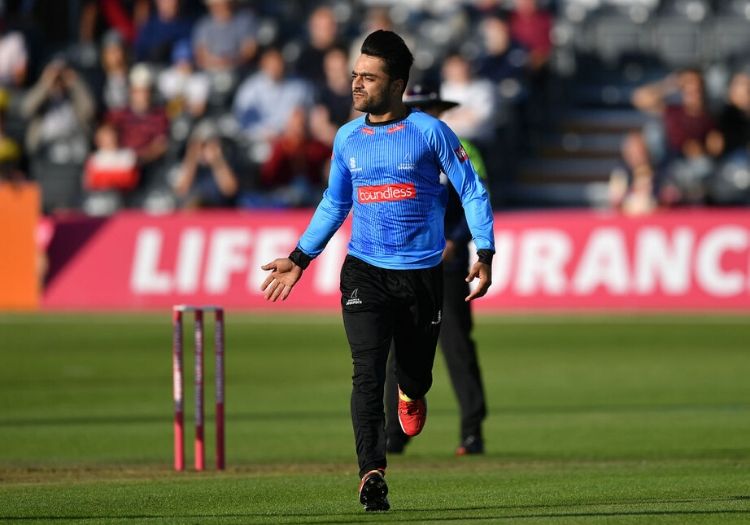 Rashid Khan will return to Sussex Sharks for the 2020 T20 Blast.
The Afghanistan legspinner has signed a deal which will see him turn out for the club for the entire group stage of the competition, international clearance pending.
Rashid has taken 24 wickets in 20 matches with an economy rate of 6.97 over two separate stints with Sussex previously. He joins Travis Head and completes the Sharks' overseas allocation for the competition.
Sussex head coach Jason Gillespie said: "It's absolutely brilliant to have Rash back for a third stint. He's a box office player that our supporters love and to have the captain of an international team as one of our overseas players is a great honour.
"Everyone knows about his fantastic skills on the field, but he brings so much more to our club behind the scenes. He's a wonderful ambassador for Sussex, for Afghanistan and for the game in general.
"Rash's schedule was already busy next summer, and it wasn't guaranteed that he would be back with us, so we're really excited and grateful that he's made himself available again.
"Speaking to Rash, I know that a big part of that decision is based on the fact that he's made some great friends at Sussex and that he receives such a warm welcome from everyone at the club – from the players and support staff, to the guys in the office and our superb supporters..
"Rash loves coming to Hove and we love having him, so it all works very well."
Subscribe to The Cricketer this Christmas and receive a £20 John Lewis voucher or Alastair Cook's autobiography. Claim your free gift here
Please ensure all fields are completed before submitting your comment!