Surrey hint that The Hundred spend should be assessed
HUW TURBERVILL: They also stressed that they are still hoping to play this summer, pointing out that while they see the benefits of providing international cricket for Sky, they make most of their money from gate receipts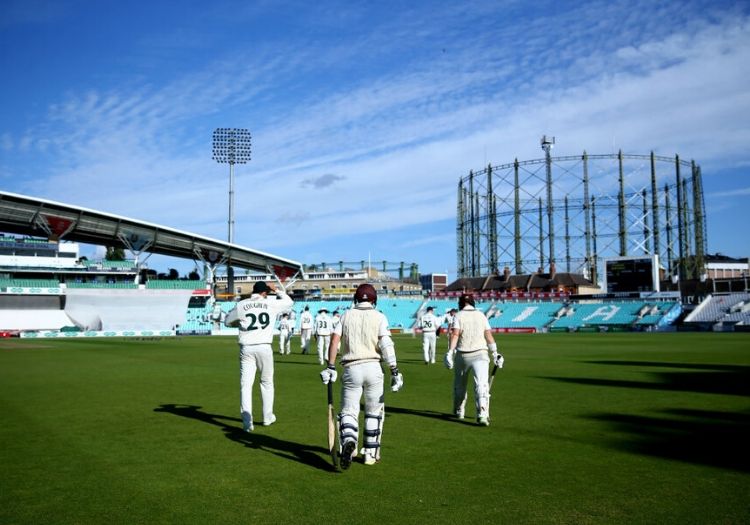 As Surrey reaffirmed their position as the Manchester City of English cricket they delivered a gentle reminder that they remain sceptical about the cost of The Hundred.
They also stressed that they are still hoping to play this summer, pointing out that while they see the benefits of providing international cricket for Sky, they make most of their money from gate receipts.
Surrey's 2019/20 pre-tax profit was £6.3m. This powerful off-the-field performance – they weren't so great on it, it might cheekily be pointed out – is helping the club weather the storm of the Covid-19 pandemic.
It was generated on a turnover of more than £45m, including from five World Cup matches and the last Ashes Test that saw England win to level the series.
The profit is a 112 per cent increase on the £2.75m made in 2018 and a 42 per cent boost in year-on-year turnover. Both are club records.
Surrey now have 13,500 members (they had 7,000 in 2011), while money from hospitality and catering saw sales rise by 57 per cent.
This summer Surrey could miss out on international cricket thanks to Covid-19, with 'bio-secure' venues The Ageas Bowl and Old Trafford touted for matches from July.
That is further good news for Lancashire. They have just announced net profits of £5m – making them, fittingly, the equivalent of Manchester United.
Surrey chief executive Richard Gould thinks Surrey could play some matches this summer in their 175th year, and there have been suggestions that Lancashire could be opponents.
Surrey have been 'wargaming' Covid scenarios, looking at work carried out by US football outfit Miami Dophins, and are pondering 25 per cent capacity crowds at The Oval, with 6,000 fans, subject to government approval.
The less well-off counties have furloughed staff and players and with the government scheme extended until October, not every side will be keen to risk that financial support, however. Gould talked of matches – behind closed doors if need be – filmed by six cameras, streamed on club website and social media.
Despite Surrey's stellar performance, he is worried what 18 months without paying spectators could do.
"We're optimistic there will be a season – not just an international season, but a county season," he said. "But we're also keeping an eye on 2021. With a recession looming we have to have to adjust our business and the structure of the club to make sure we can continue in a healthy way.
"But cricket has a specific issue. We've been talking about whether we can get crowds in towards the end of this year. We're not going to be suggesting anything other than following strictly the government guidelines. But we hope at some stage they will allow some crowds in.
"If that doesn't happen, we're in a unique position as we'll be going over a year and a half between when we last had people in the grounds and when we next do. There's no other sport, industry or leisure sector that has the risk of going a year and a half without anybody in the ground. At some stage, if restrictions are lifted, hopefully we'll see people back in.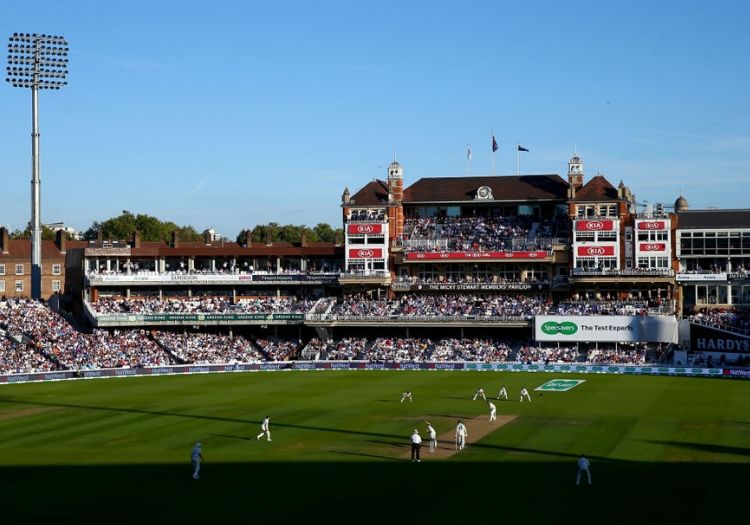 Could Surrey host long-awaited maiden T20 against Yorkshire?
"Around 10 per cent of our revenue comes from the ECB and Sky; 90 per cent comes from people coming into the ground. It makes sense that we're protecting the Sky contract first. But our greater risk is going a very long time without people coming into the ground. There have to be baby steps at some stage to get back to some sort of normality.
"The most important responsibility is to the players. Particularly young players trying to make their way in the game. We don't want them to miss out on a year of their development. We owe it to the generation of players to make sure we can get as much meaningful cricket as possible. Even if every game is behind closed doors, we'll be trying to play as much cricket as possible for the benefit of our players.
"What can we afford to do? There are 150 players out of contract, we have to make sure that there is enough money to keep every player in the game who is worthy of another year. We need to make sure money is used most appropriately. It would seem incorrect for clubs to have such money difficulties that they have to let more players go than they otherwise would when we're creating another tournament where even more money is going in. But I'm sure that balancing act will be done over the next three to four months."
Ah yes, the elephant in the room: The Hundred.
Surrey's antipathy for it has been well-documented. They are such a juggernaut, it's clear that they personally don't need it.
"We've been told there are no sacred cows and all elements of the game are going to be evaluated next year in terms of costs," Gould said. "The Hundred, same as county cricket, we need to make sure we're spending the appropriate money in each area in terms of investment in the game and crowds and where value is coming from.
"Can we afford The Hundred? I don't know what we can afford next year. Whether it's The Hundred, county cricket or international cricket. I know the ECB are doing a lot of work on the finances to understand the options."
Surrey would also not welcome private finance being injected into English cricket after reports that Kolkata Knight Riders are eyeing investment in The Hundred.
"With cricket largely being members' clubs, you know that in good years when money is made, it's not being taken out of the sport by shareholders or used to re-finances the purchase of the club, which seems to be the American way of doing things. When cricket makes money, you know it goes right back into the sport. So the money we've been making has gone into cricket – men's and women's cricket: we take a lot of pride in young Surrey players going on to play for England."
He reports that the £30m re-development of The Kia Oval is on track, and should be finished by next spring. Let's hope spectators can come back in by then.
A hotel will not be part of the 'One Oval Square', but the cub do have planning permission to build one (just under 100 beds) on the site of Ovalhouse Theatre, directly over the road from the ground. They are moving to Brixton, to a better building.
Gould was asked if counties like Surrey and Lancashire could help smaller, ailing counties. But he pointed out that bigger counties actually have to take bigger risks, with hotels and conferencing needed to make ends meet (paying for ground improvements demanded by previous ECB regimes), while smaller counties can bank on a higher percentage of their income coming in guaranteed money from the ECB. "The 18 clubs all have different business models," Gould said, who used to be chief executive of Somerset. "It's up to them to make them work."
He also hopes that the Blast fixtures can be revised for 2021, so that the group matches were not structured purely on regional lines. Surrey would then be able to host a long-awaited maiden T20 against Yorkshire, with Gould saying: "Now that would be a fascinating fixture!"
Save 30% when you subscribe to The Cricketer's print & digital bundle. £35 for 12 issues
Please ensure all fields are completed before submitting your comment!